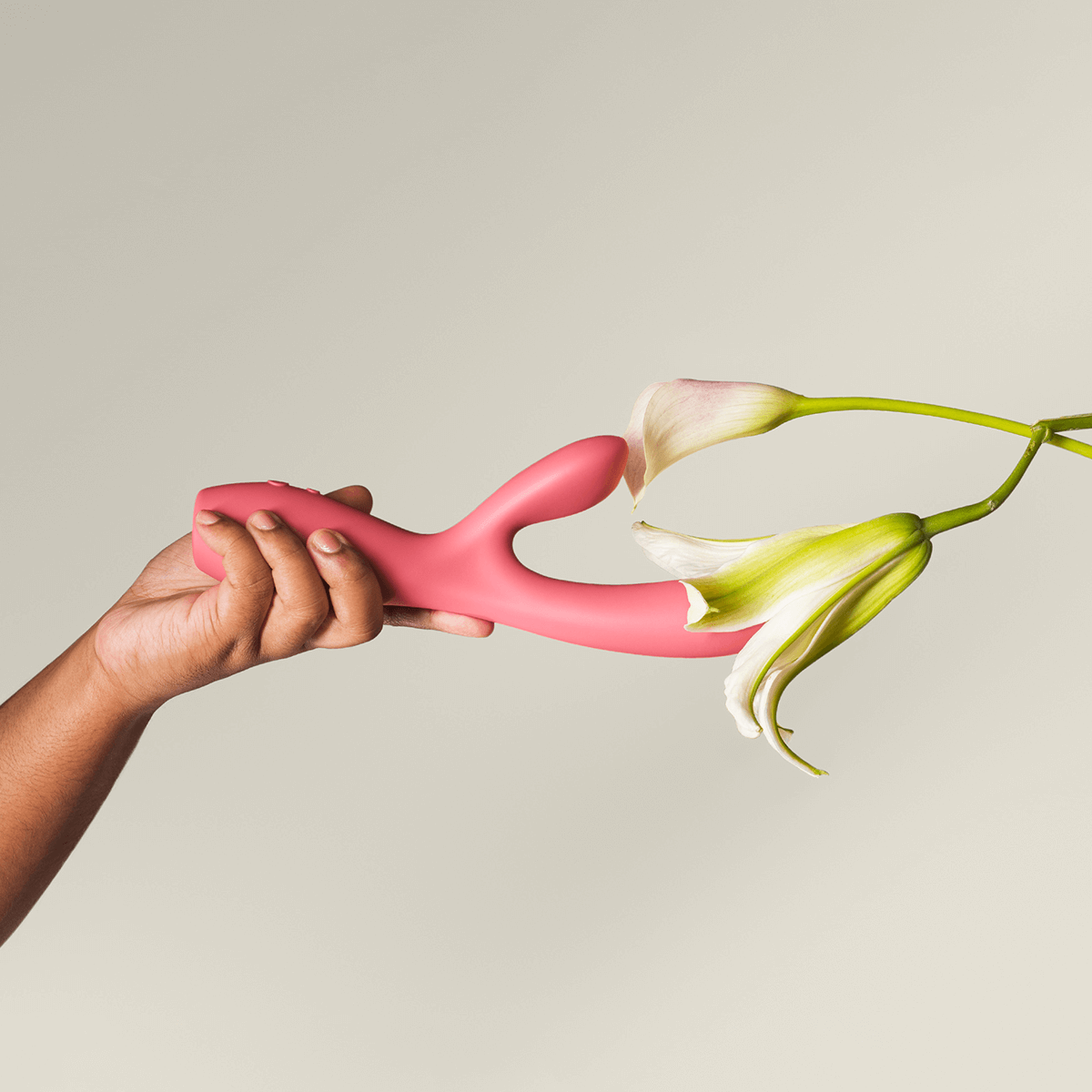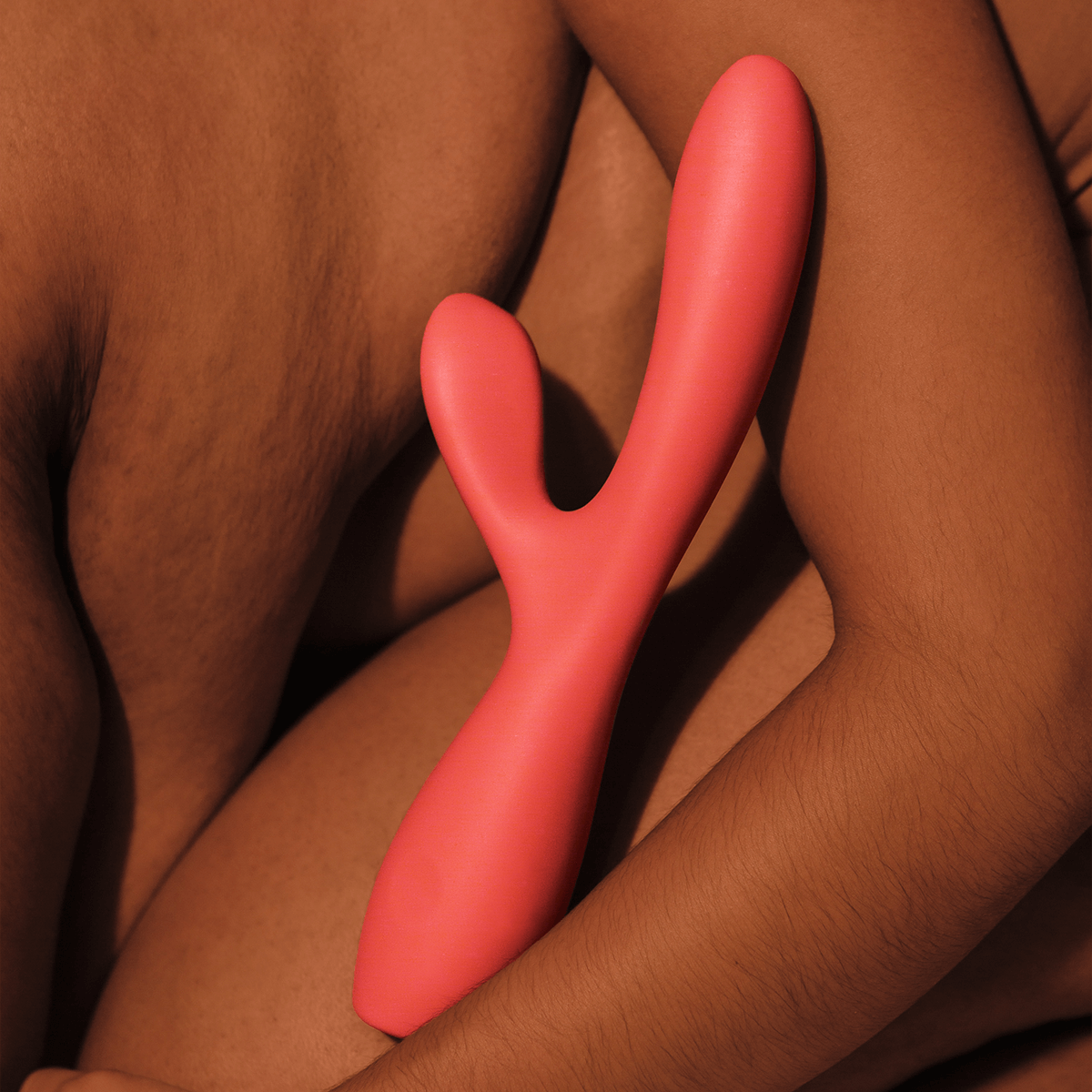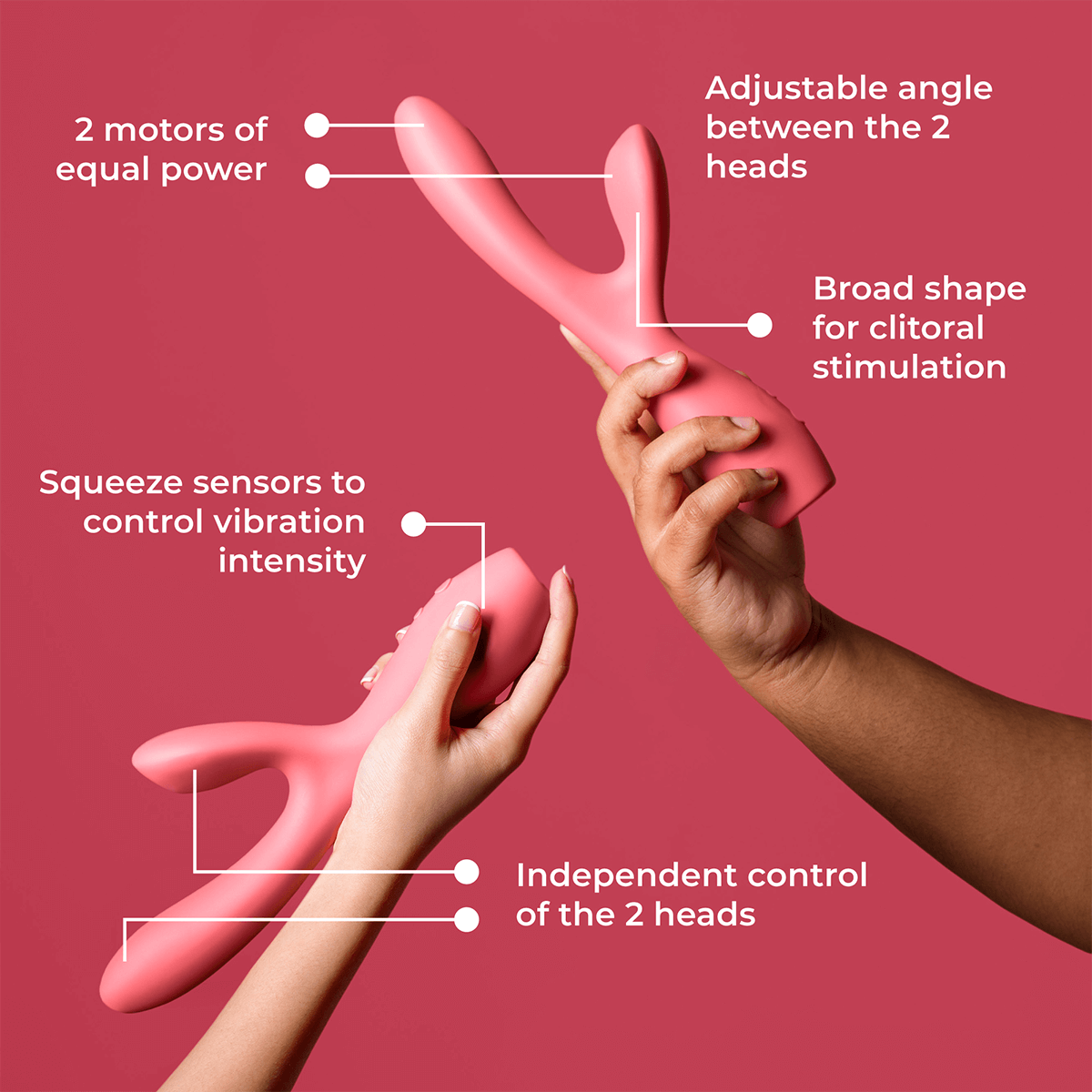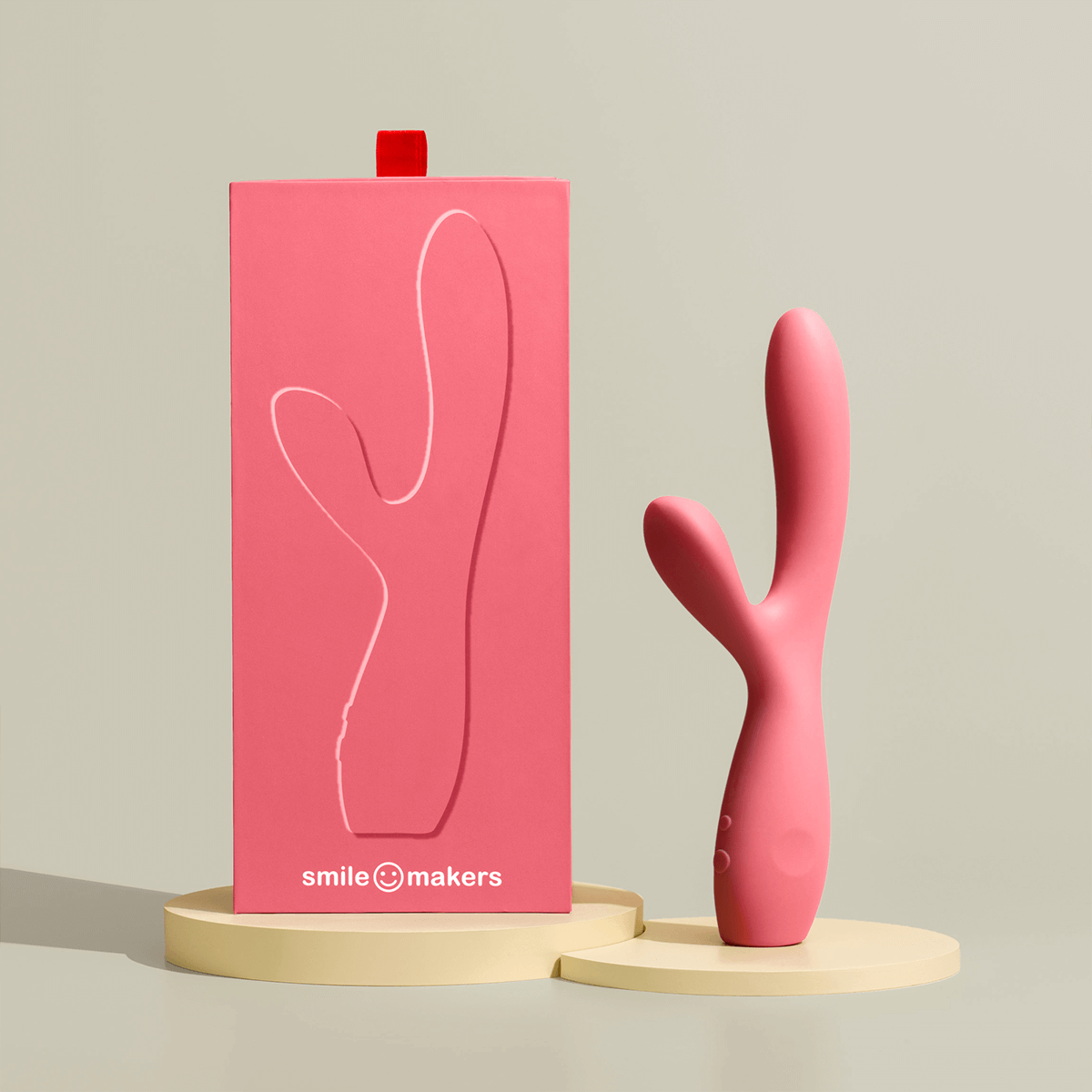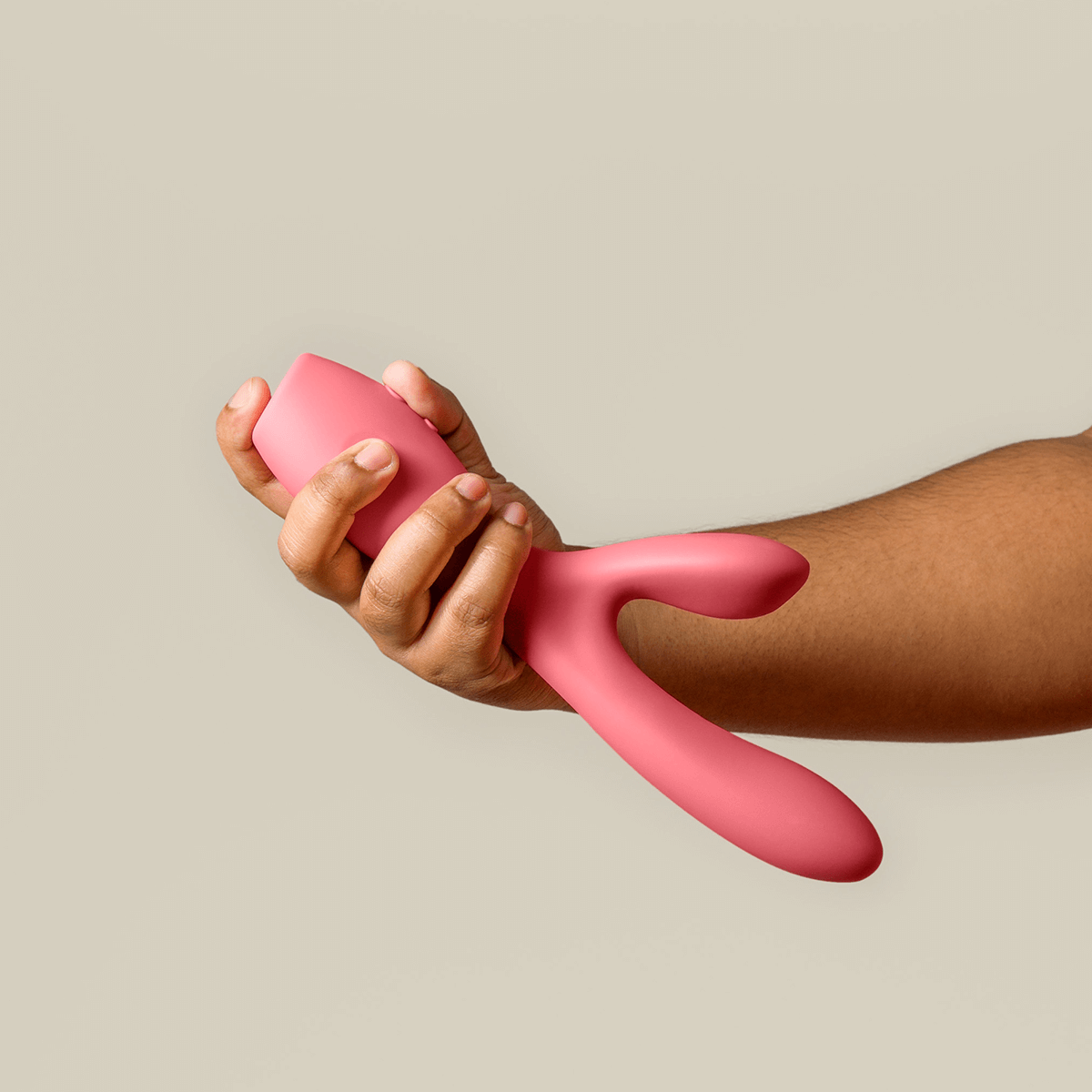 incl. VAT plus shipping costs
With the Artist, you will have more fun than ever before! The rabbit vibrator has two motors for dual stimulation and comes with a powerful and advanced vibration technology. The adjustable angle of the two stimulators ensures a custom fit. Thanks to the pressure sensors on the sides, you can adjust the vibration intensity to your preferences. The two stimulators can also be controlled independently to intensify your climax.
One squeeze mode and 9 experimental pulsation modes. Combines clitoral and G-spot stimulation. Fully covered in velvety silicone. Ergonomic handle. Quiet, waterproof, and rechargeable.
Adjustable form
The anatomical shape and size is unique to each vulva. Adjust the angle between the two heads of your dual vibrator to perfectly fit your body.
Pleasure is personal, customize it to your taste!
The Artist has a sensor mode where you can adjust the intensity of the vibration by pressing the sensors on the side of the handle. You also have the ability to control both heads of your dual vibrator independently by cycling through the 4 modes and saving custom settings.
Hot, hotter, Firefighter
FROM CLITORAL MASSAGE TO INTENSE ORGASM
Did you know that stimulating the vulva can lead to more intense orgasms? When we are aroused, the inner structure of the clitoris swells - making the inner and outer vulva plumper and more sensitive.
When you press the flame shape of the Firefighter against the labia, the inner structure of the clitoris is massaged - for more pleasure and intense orgasms.