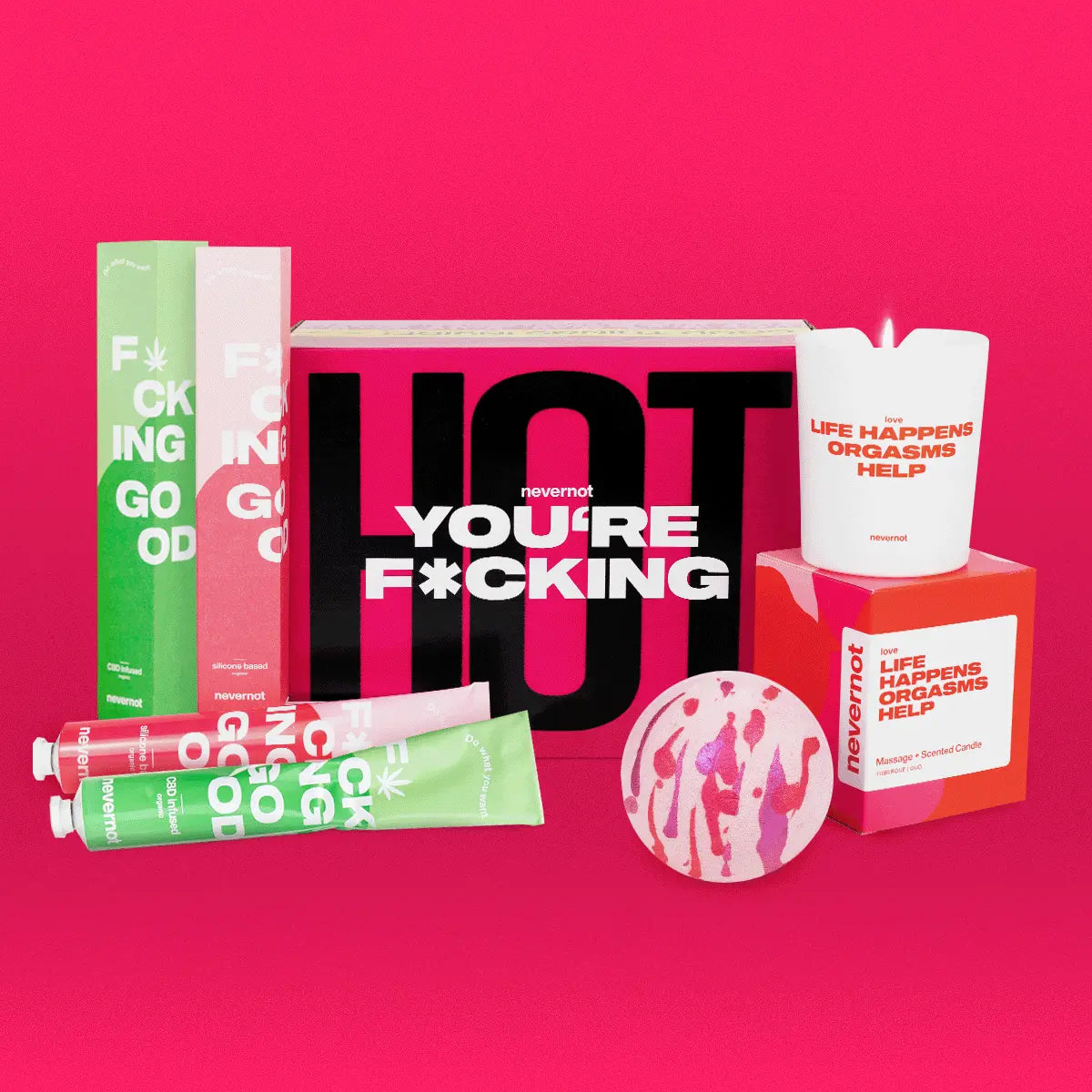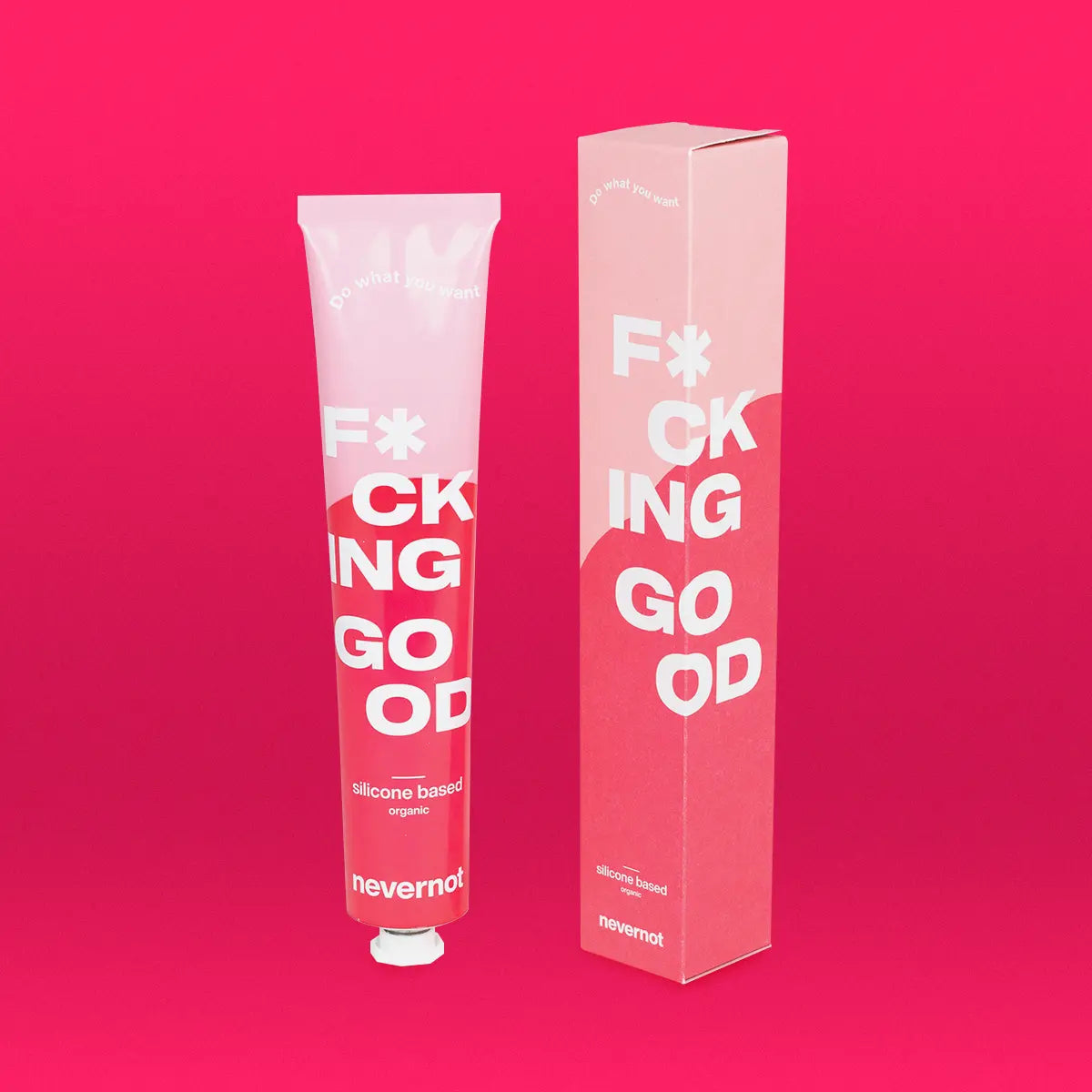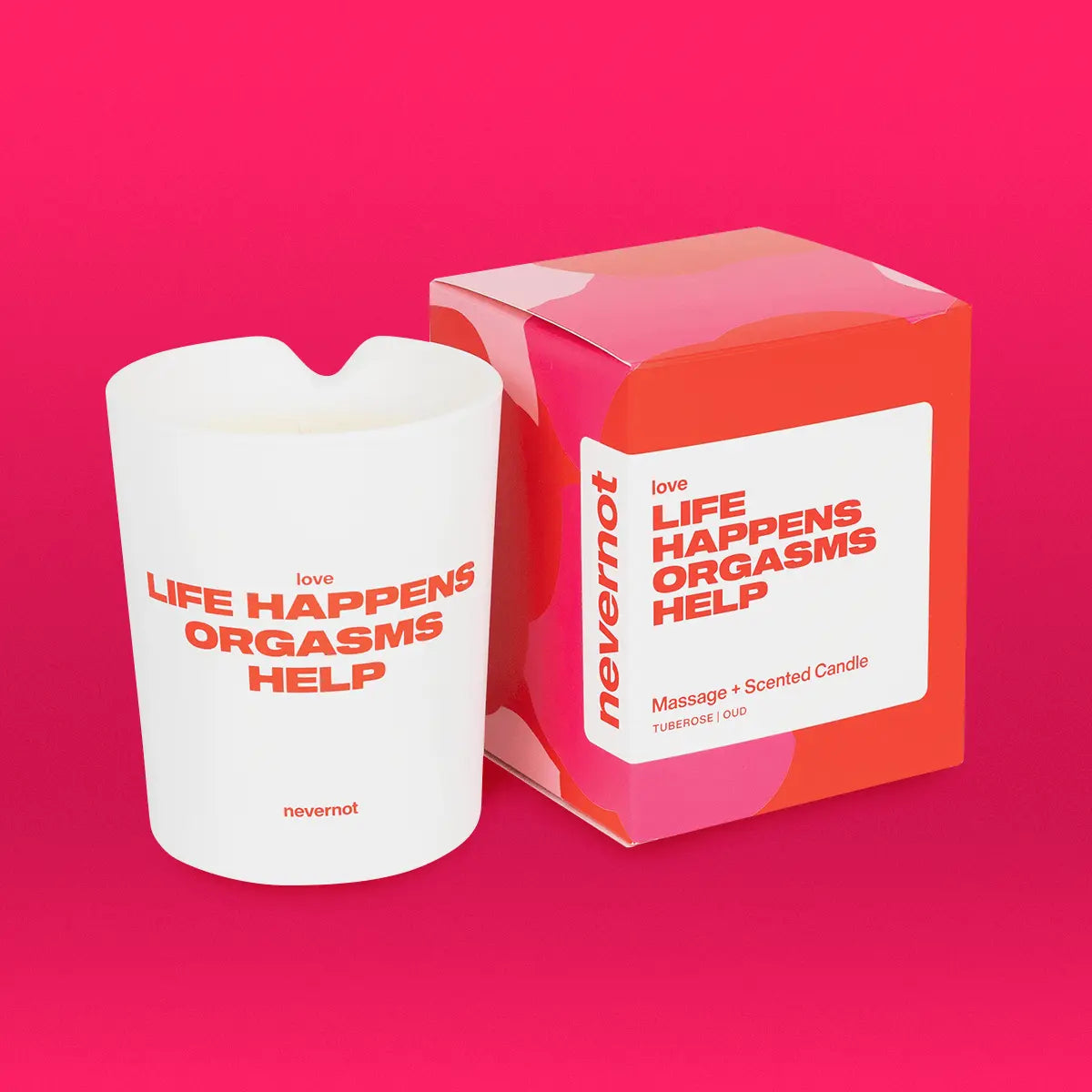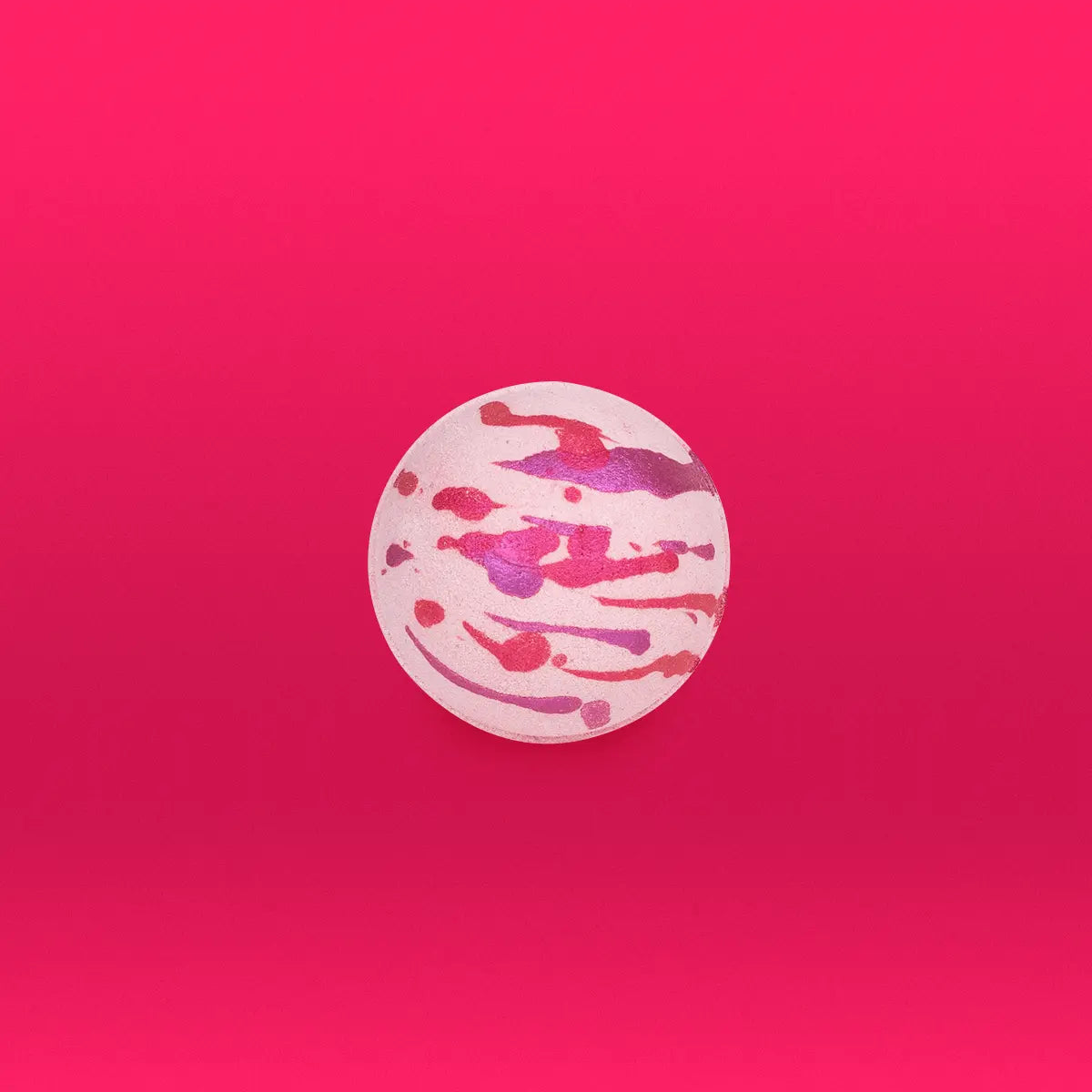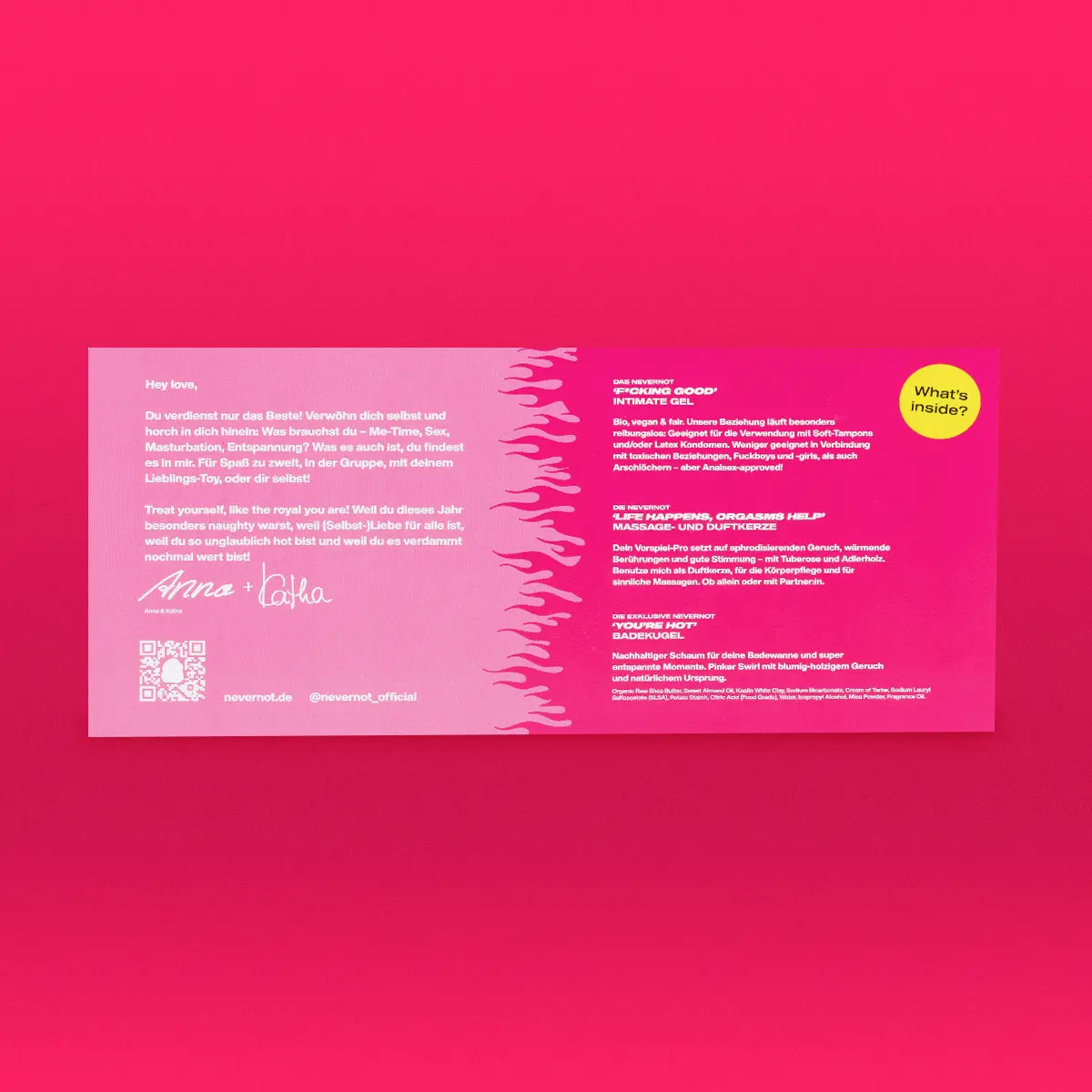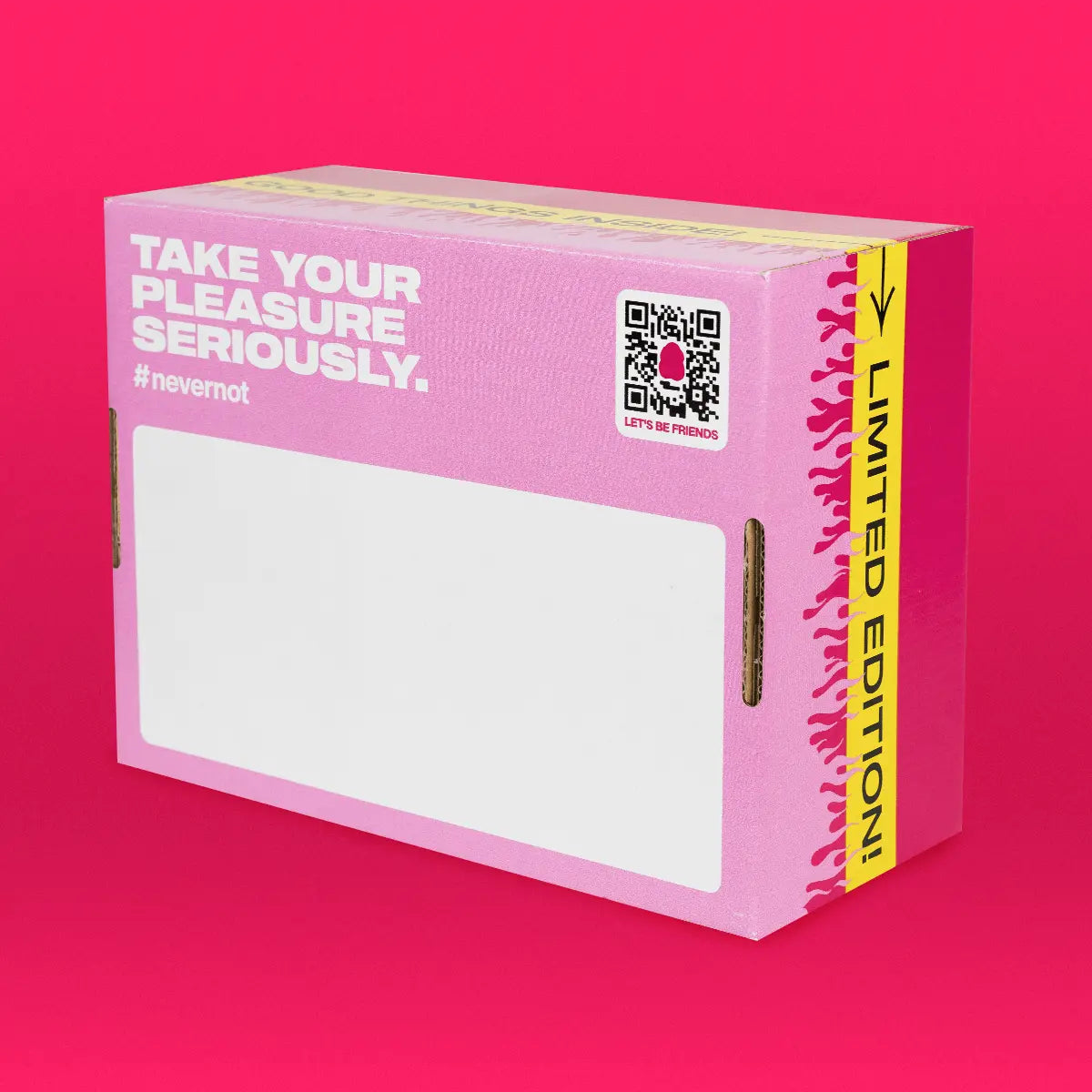 incl. VAT plus shipping costs
Hey love,
I'm today's reminder: YOU'RE HOT!
You deserve only the best! Treat yourself and listen to the voice within: what do you need? Me-time, sex, masturbation, relaxation? Whatever it is, you'll find it inside of me. Enjoy fun for two, as a group, with your favorite toy, or alone!

Treat yourself, like the royal you are! Because you've been extra naughty this year, because (self)love is for everyone, because you're so incredibly hot and because you're f*cking worth it!

nevernot silicone-based lubricant:
• Apply as much lubricant as you want directly to the desired body parts. Alternatively, you can first put the lube in your palms or fingers and then apply it to the desired body part. Now you can start.

nevernot scented massage candle Love:
• The nevernot scented massage candles can be used as scented candles, as a nourishing body oil or as an addition to a relaxing massage.
• Step 1: Light the candle and wait about 15 minutes until the top layer of wax has melted.
• Step 2: Blow out the flame and let the wax cool for a few minutes. When the wax reaches a comfortable temperature, you can pour the warm oil into the palm of your hands.
• Step 3: Enjoy the nurturing body oil as skincare or as an additive to a relaxing massage.
• nevernot Team Tip: You can put a few drops of the melted wax on your neck and wrists. The fragrance oils included (from Grasse, the world city of perfume) work as a great alternative to perfume.

nevernot Bath-bomb:
• Simply put the bath bomb into the already filled tub. It will now dissolve and create a colorful swirl.
Why are the nevernot lubricants better than conventional lubes?

There are hundreds of natural cosmetics brands, but nobody wonders which substances their favourite lubricants contain. The products you use in your intimate area should be at least as good as your facial cosmetics. The 'F*cking Good' lubricant collection is vegan, fair, organic, cruelty-free, packed with recycled materials, produced in Europe, of course dermatologically tested, and highly effective. Because it's not enough to only launch a lubricant that doesn't harm our body and the environment, it has to be effective as well!

The nevernot lubricants are organic but have no certificate. Why?

Certification by natural cosmetics-labels is often very time-consuming, cost-intensive, and difficult to implement for small start-ups. We plan to have all our products certified in the long term and are already committed to the high functionality and quality of our products.

Why do the nevernot scented massage candles 'sweat' sometimes?

Since nevernot scented massage candles contain high-quality scented oils, their melting point is lower than the one of conventional scented candles. Due to big temperature differences (cold environment in the warehouse and warm environment at home) a layer of 'sweat' might form at the surface of your candle.
Therefore, it is best to store it upright and below 30 degrees.
nevernot silicone-based lubricant:
AQUA, GLYCERIN, DIMETHICONE, POLYACRYLAMIDE, PHENOXYETHANOL, C13-14 ISOPARAFFIN, LAURETH-7, ETHYLHEXYLGLYCERIN, LACTIC ACID.

nevernot scented massage candle love:
COCOS NUCIFERA (COCONUT) OIL, HYDROGENATED SOYBEAN OIL, PARFUM (FRAGRANCE), CERA ALBA (BEESWAX), GLYCERYL STEARATE, LECITHIN, COUMARIN, BENZYL BENZOATE, CITRONELLOL, BENZYL CINNAMATE, GERANIOL, LINALOOL.

nevernot Bath-bomb:
Raw organic shea butter, sweet almond oil, white kaolin clay, sodium bicarbonate, cream of tartar, sodium lauryl sulfoacetate (SLSA), potato starch, citric acid (food grade), water, isopropyl alcohol, mica powder, fragrance oil.