€29,90
Unit price
€99,67
per
100 ml
incl. VAT plus shipping costs
Your gift from €10 order value!

Sweaty hands or feet? Sweat stains under your arms in your favorite top? That's now a thing of the past! Thanks to the Sweat-Off Gel!

❤️‍🩹 Medically and scientifically confirmed effectiveness
🌱 Without microplastics, preservatives, or dyes
💦 Long-lasting effect of up to 14 days
🙌 Applicable from head to toe
🇩🇪 Made with Science in Germany
Use the gel in the evening before bedtime. Gently cleanse the areas of application and then thoroughly dry them. Afterward, you can apply the gel very thinly - a pea-sized amount is sufficient for both hands. If you find that you've applied it too thickly, it's best to blot it with a dry paper towel.

You can let the Sweat-Off Gel work overnight, and the next morning will already feel drier. Repeat this process for as many evenings as necessary until your sweating is under control.

The next evening application is only needed when sweating recurs. This can be several times a week or much less frequently.

Please apply Sweat-Off very thinly. A small amount is enough. We promise!

Areas of application:
· Hands and feet
· Head & forehead
· Underarms
· Upper lip & face
· Back & chest
· Behind the knees & elbow creases
· Thighs, buttocks & around the intimate area
Aqua, Aluminium Chloride, Caesalpinia Spinosa Gum
It's super easy:
1. Add nevernot products worth €10 to your cart.
2. Add Sweat-Off Gel to your cart.
3. The discount will be applied automatically.
4. You save €29.90!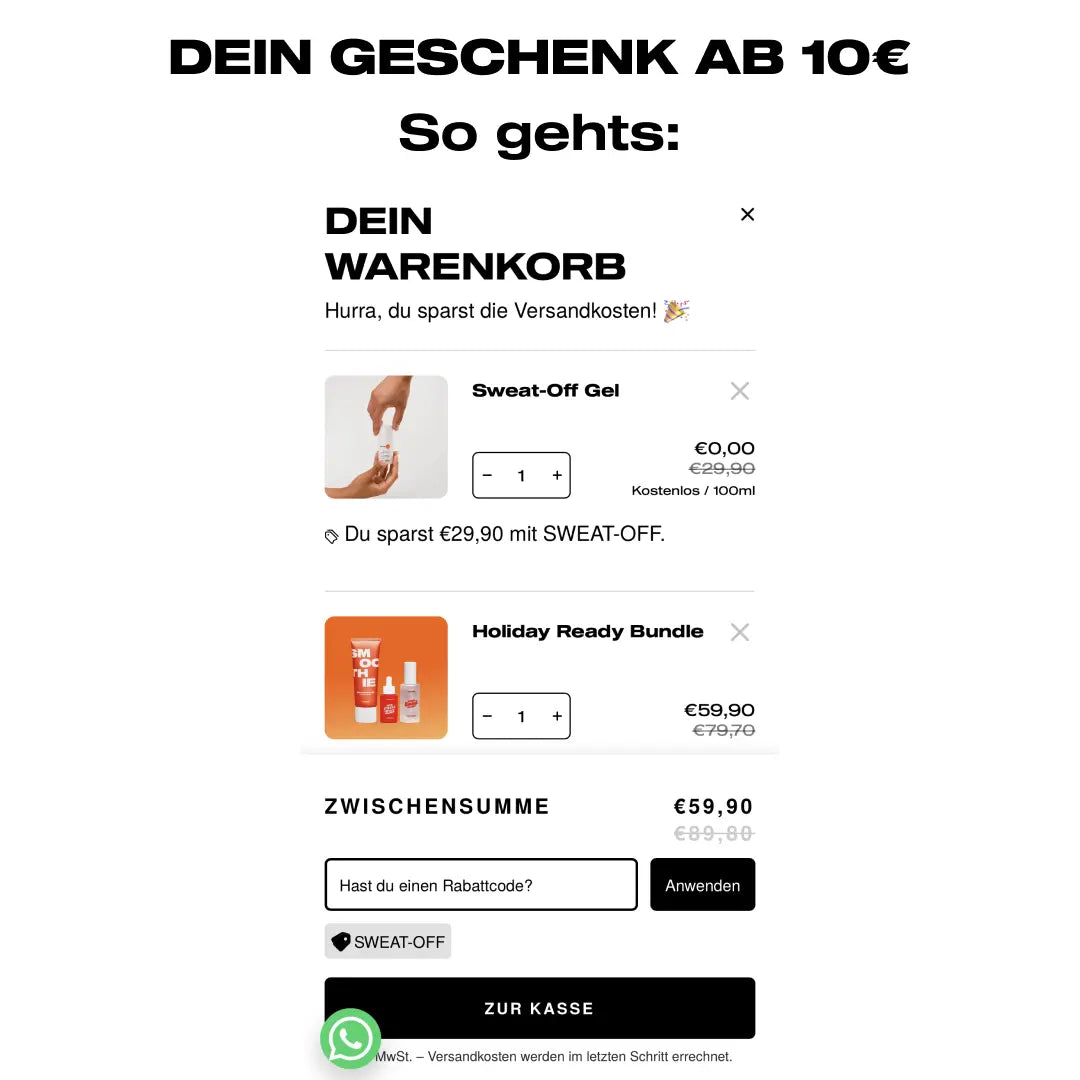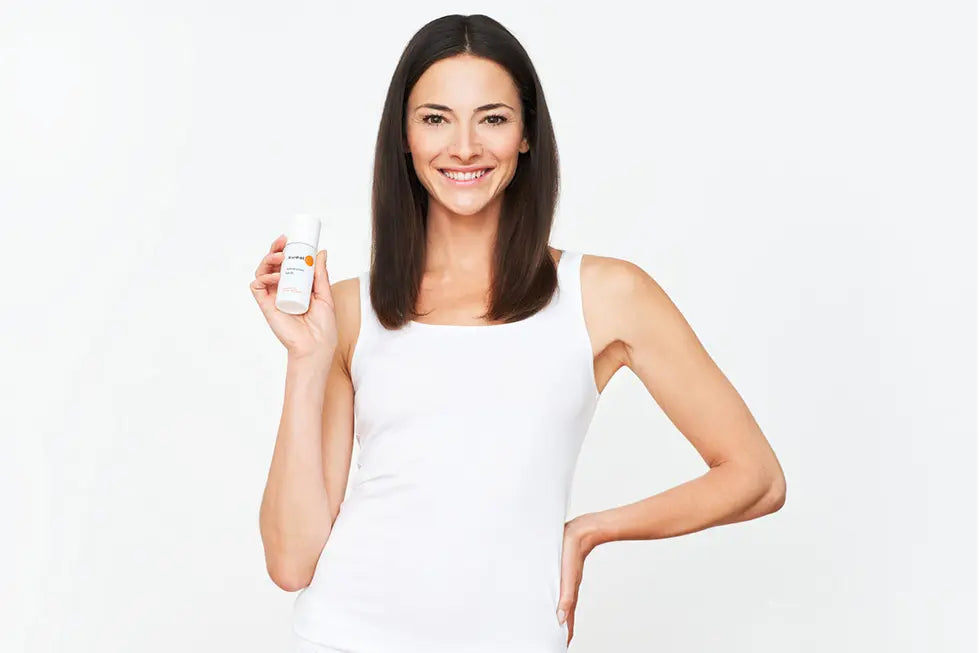 SWEAT-OFF
Scientifically founded
The goal of Sweat-Off is for people to feel comfortable in their own skin. Sweating doesn't bother some people at all, while it can be a significant concern for others. For those who are bothered by sweating, Sweat-Off offers a scientifically founded solution.

Sweat-Off is more than just a deodorant. Deodorants only temporarily reduce sweat odor. Sweat-Off is an antiperspirant. It specifically prevents your sweat production and provides you with a long-lasting feeling of dryness and confidence. It doesn't matter where you sweat – Sweat-Off has the solution for (almost) every sweat-related problem.
Your Feedback
I've been using Sweat-Off for over 2 years now for my underarms and I'm so happy that finally a product works as it's described, and it's not another disappointment.
I'm someone who sweats heavily under the arms and never wore colorful tops because strong sweat stains would appear within minutes. With Sweat-Off, there are finally no limits to my choice of clothes.
Completely dry under the armpits during sports. It stings a bit on freshly shaved skin, but conventional deodorants do that too. Anytime again!!
Starts from an order value of €10
Get your gift now
Masturbabe: Why masturbation is important and healthy.