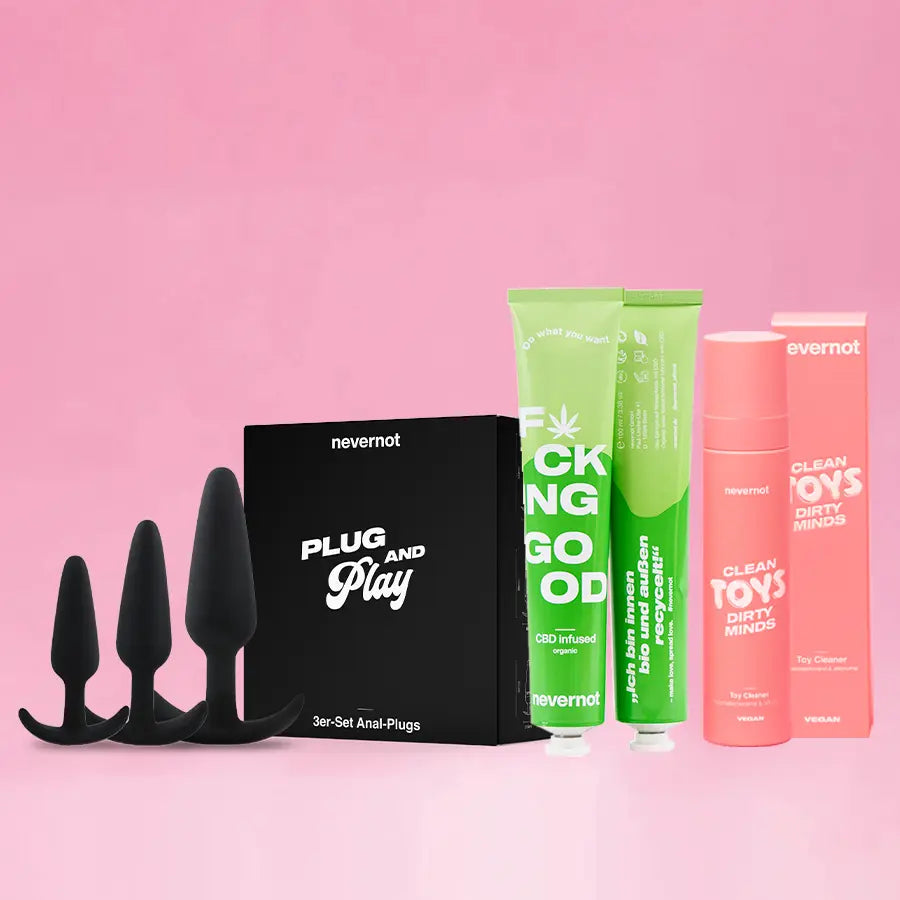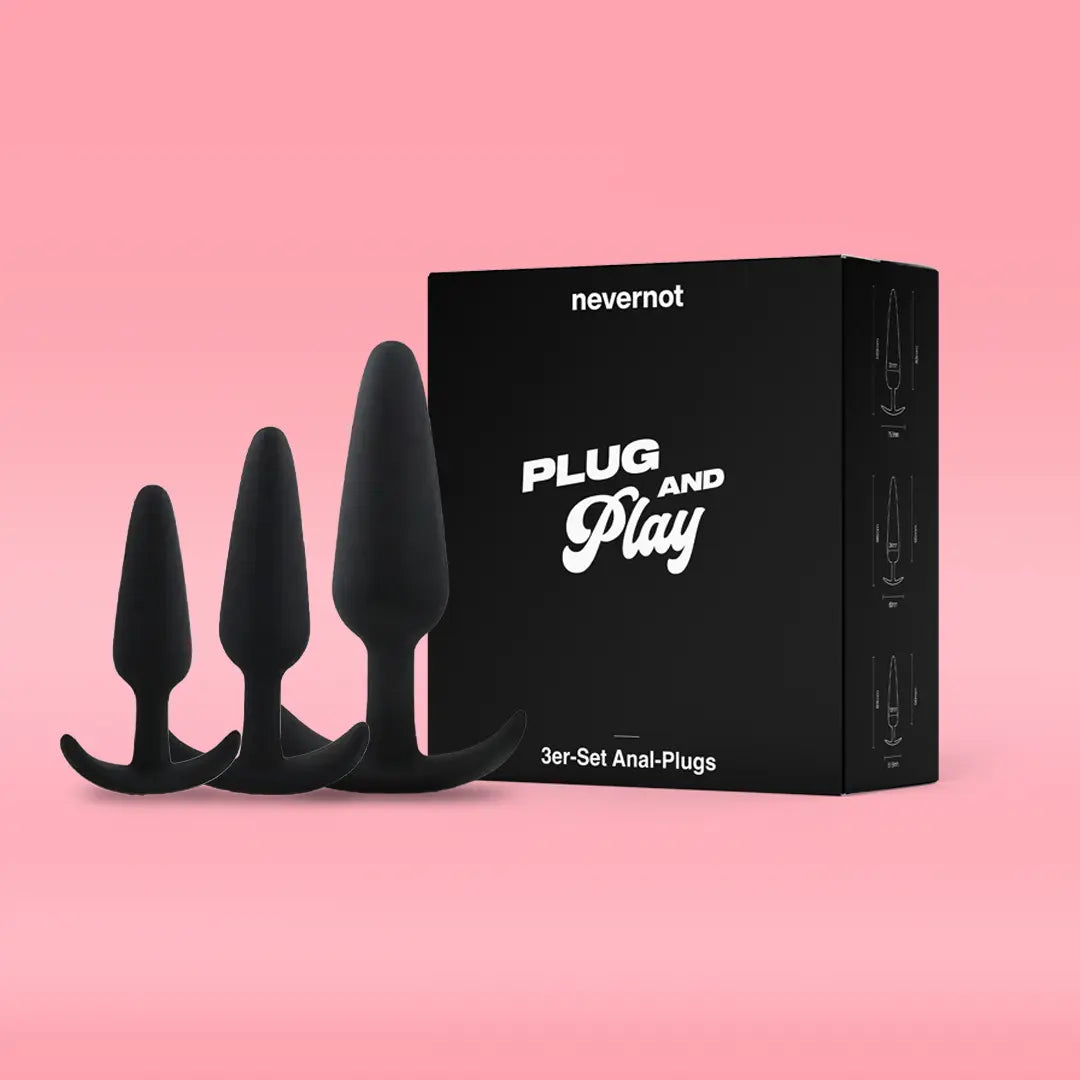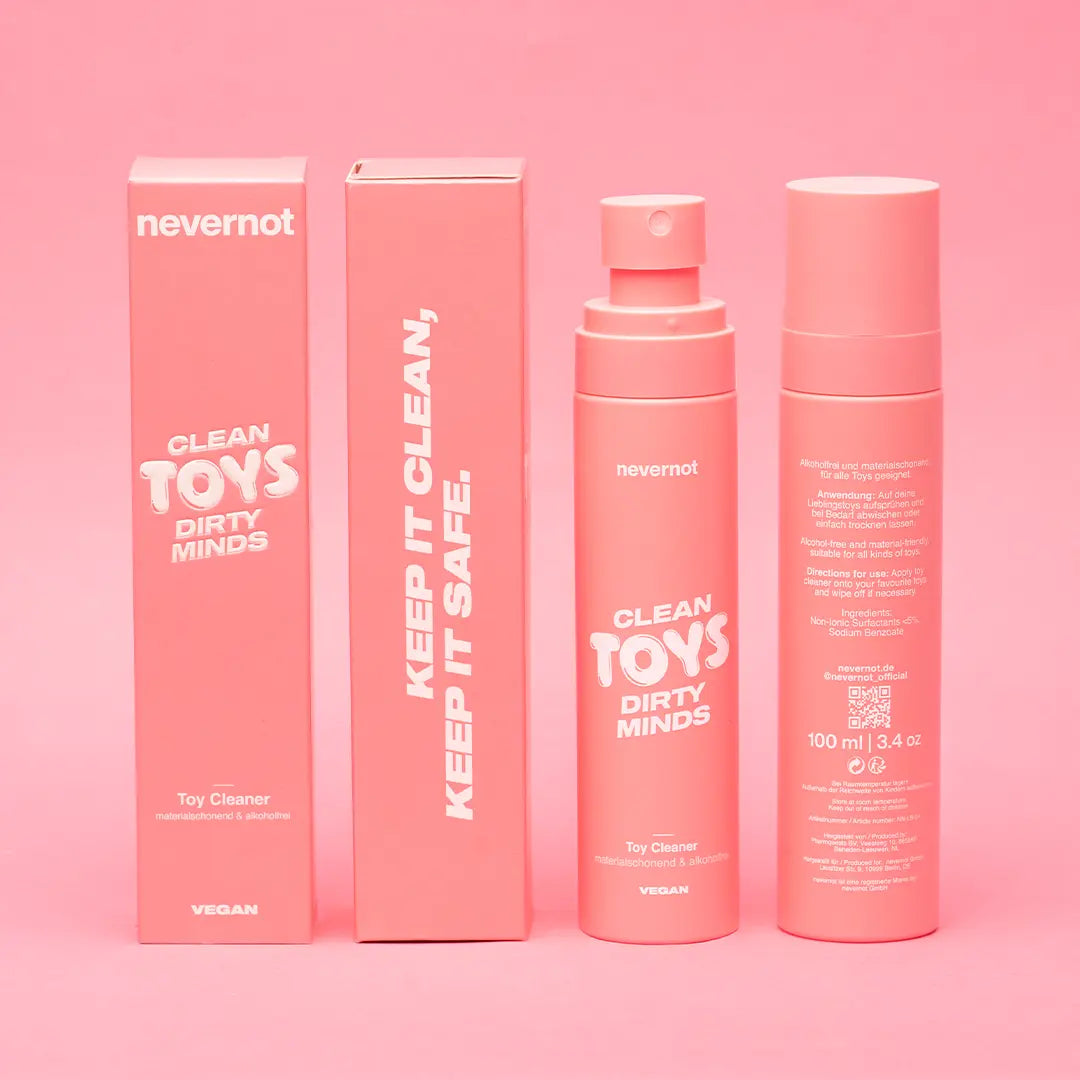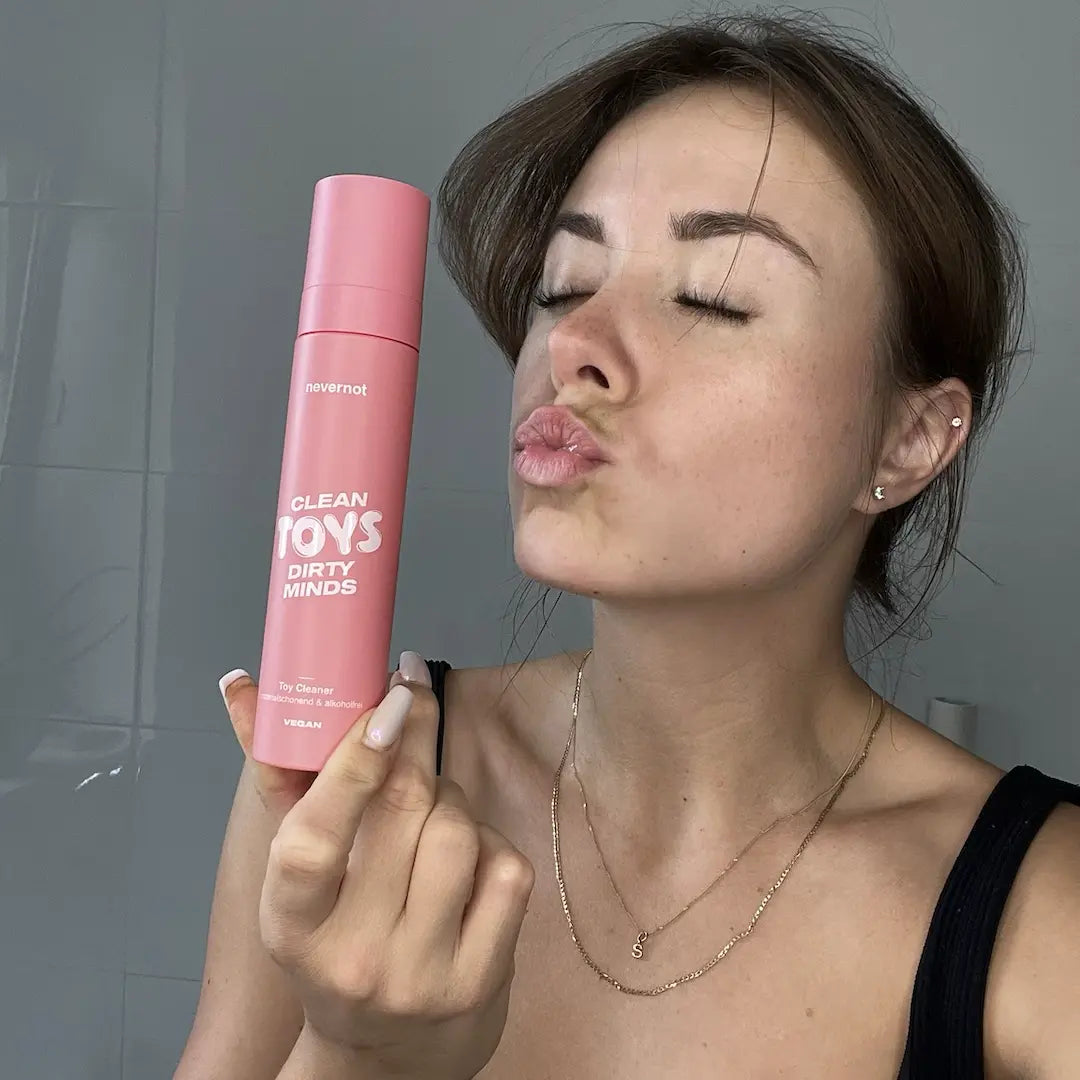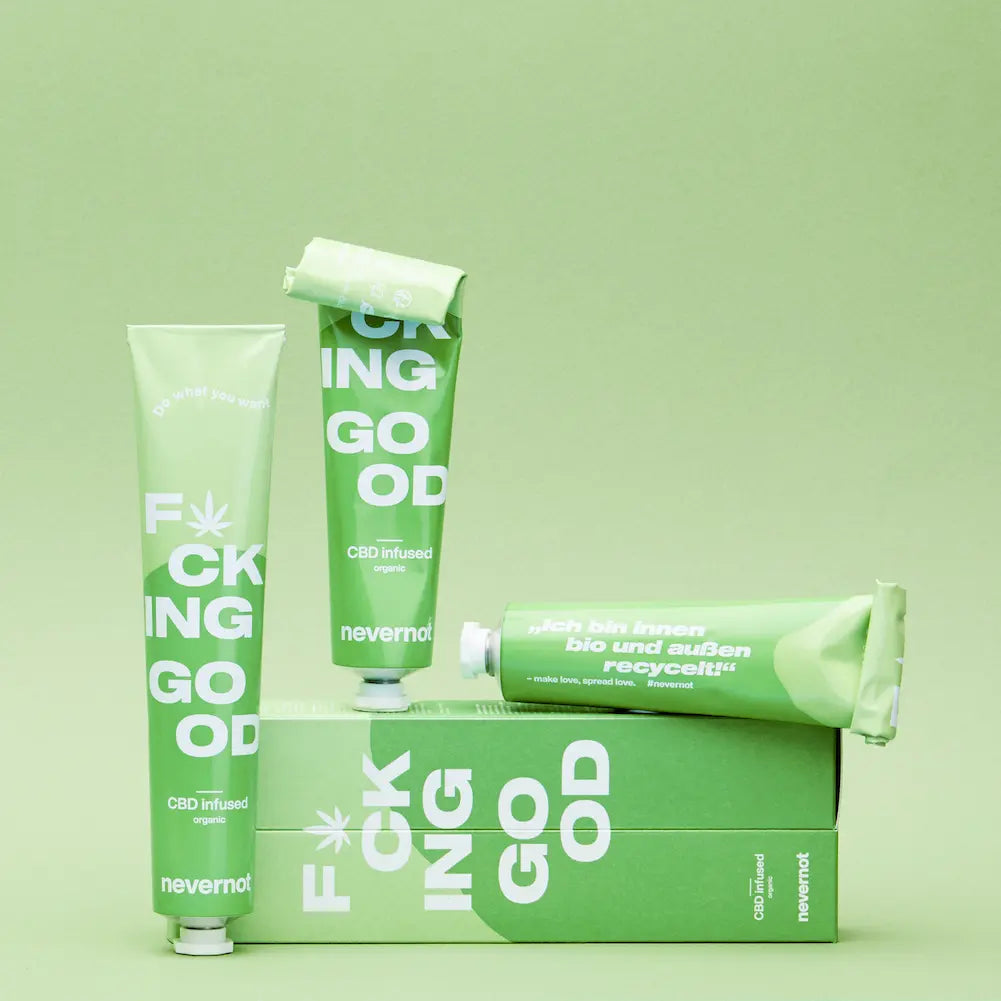 incl. VAT plus shipping costs
If you're curious about 🍑-Love, we have just the thing for you.

Our Beginners Bundle has everything you need for a pleasant start to the anal sex game: Our plug set ensures gentle training and sexy penetration, the CBD-infused lubricant even more intense fun, and the Toy Cleaner for safe cleaning afterward.
Silikonbasiertes Gleitgel:
· Zieht nicht ein – perfekt für Analverkehr
· Tierversuchsfrei, bio und vegan
· Dermatologisch getestet
· Fettfrei, farblos, geruchlos
· Tube und Umverpackung bestehen aus Recycling-Stoffen

Analdusche:
· Für Anfänger und Anfängerinnen geeignet
· Leicht einzuführen
· Einfache Reinigung
· perfektes Fassungsvermögen
· hochwertige Materialien

ProctyClean® Intimpflege-Set:
· reinigt und pflegt sanft und effektiv
· hilft dort, wo die Probleme entstehen und kratzt nicht nur an der Oberfläche wie Toilettenpapier
· mindert Entzündungen, Reizungen und Schmerzen durch gezielte Hygiene
· schnelle Steigerung des Wohlbefindens nach wenigen Anwendungen

STUDIO569 Beauty Bag:
Die exklusive STUDIO569 Beauty Bag in hochwertigem Design bietet Platz für alle Produkte, die nur für ausgewählte Blicke gedacht sind. 
nevernot Fucking Good Gleitgel:
AQUA, GLYCERIN, HYDROXYETHYLCELLULOSE, SODIUM BENZOATE, POTASSIUM SORBATE, CITRIC ACID, CANNABIS SATIVA SEED OIL, CANNABIS SATIVA SEED EXTRACT , PENTYLENE GLYCOL, UREA, SORBITOL, LACTIC ACID, SODIUM LACTATE, SERINE, SODIUM CHLORIDE, ALLANTOIN

nevernot Toy Cleaner:
Non-Ionic Surfactants <5%, Sodium Benzoate

nevernot Plug & Play:
100% medizinisches Silikon
Dein Guide für angenehmen Analsex
Pflege, Reinigung und Fun
Kaum eine Sex-Praxis ist in den letzten Jahren so sehr in den Mainstream gerückt wie Analsex.

Auf Porno-Seiten gehört die Kategorie 'Anal' längst zu den beliebtesten, Songs und Memes verewigen die Booty-Love in der Popkultur. Trotzdem haben viele Menschen Berührungsängste mit Analsex: Was wenn die Penetration weh tut? Oder ein Malheur passiert?
Perfekt dazu:
Unsere (Anal-)toy Highlights