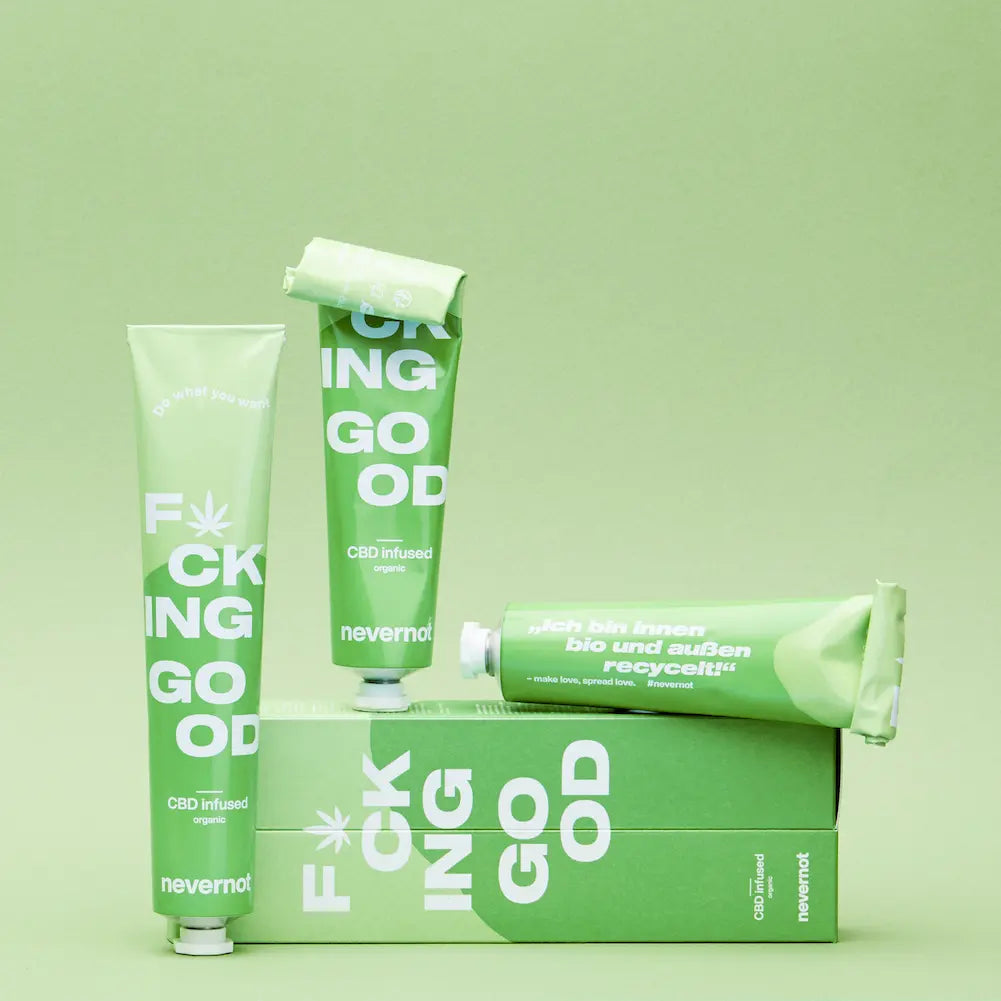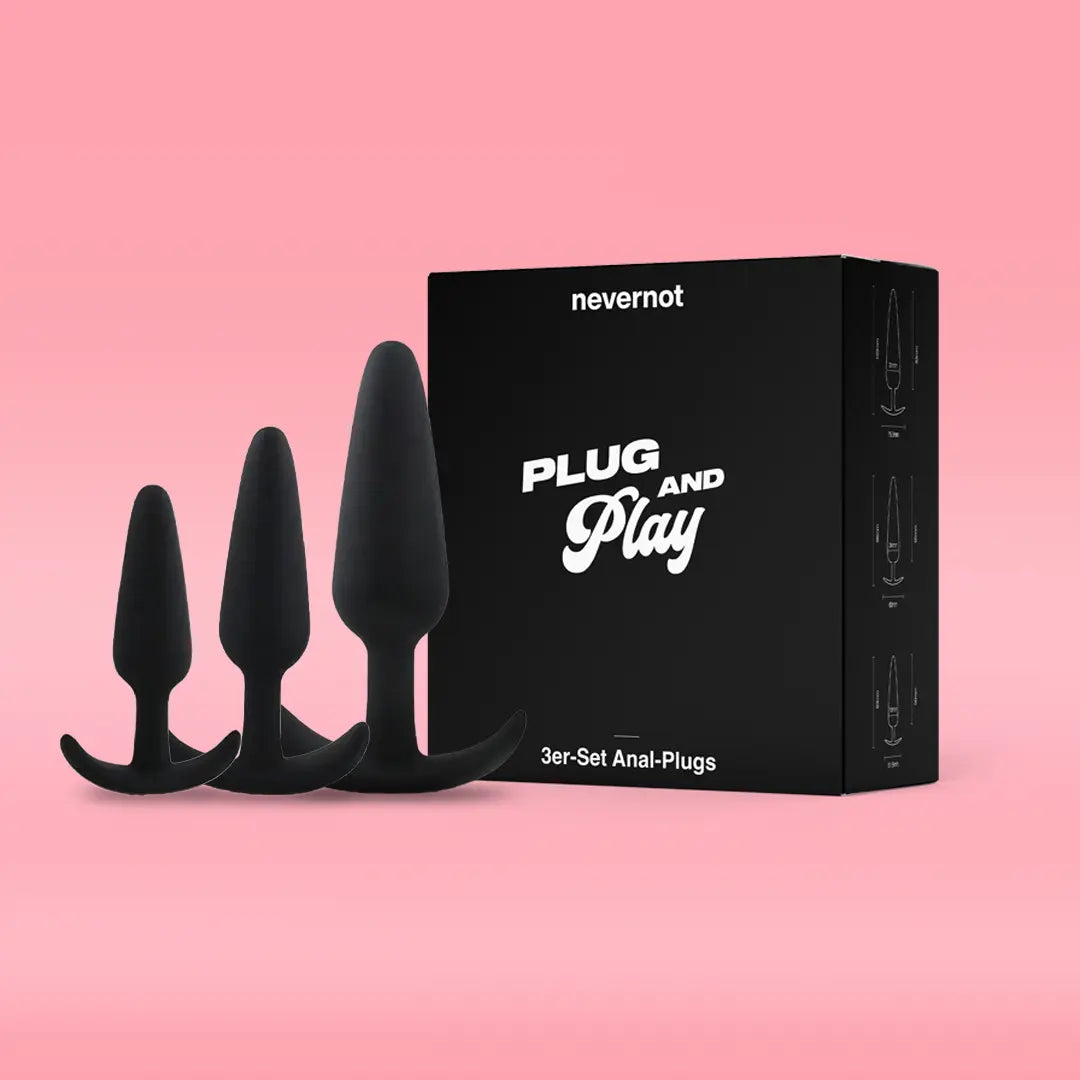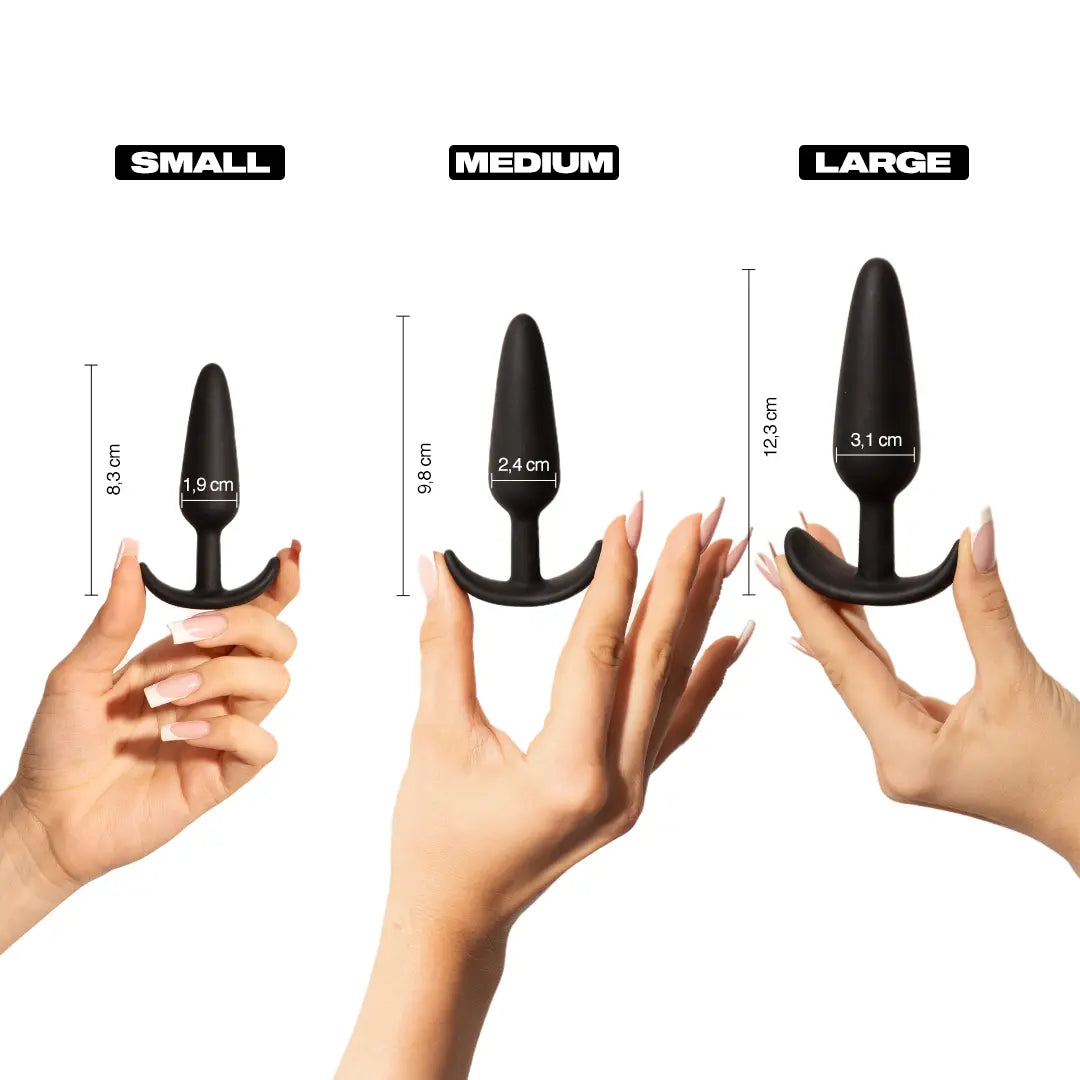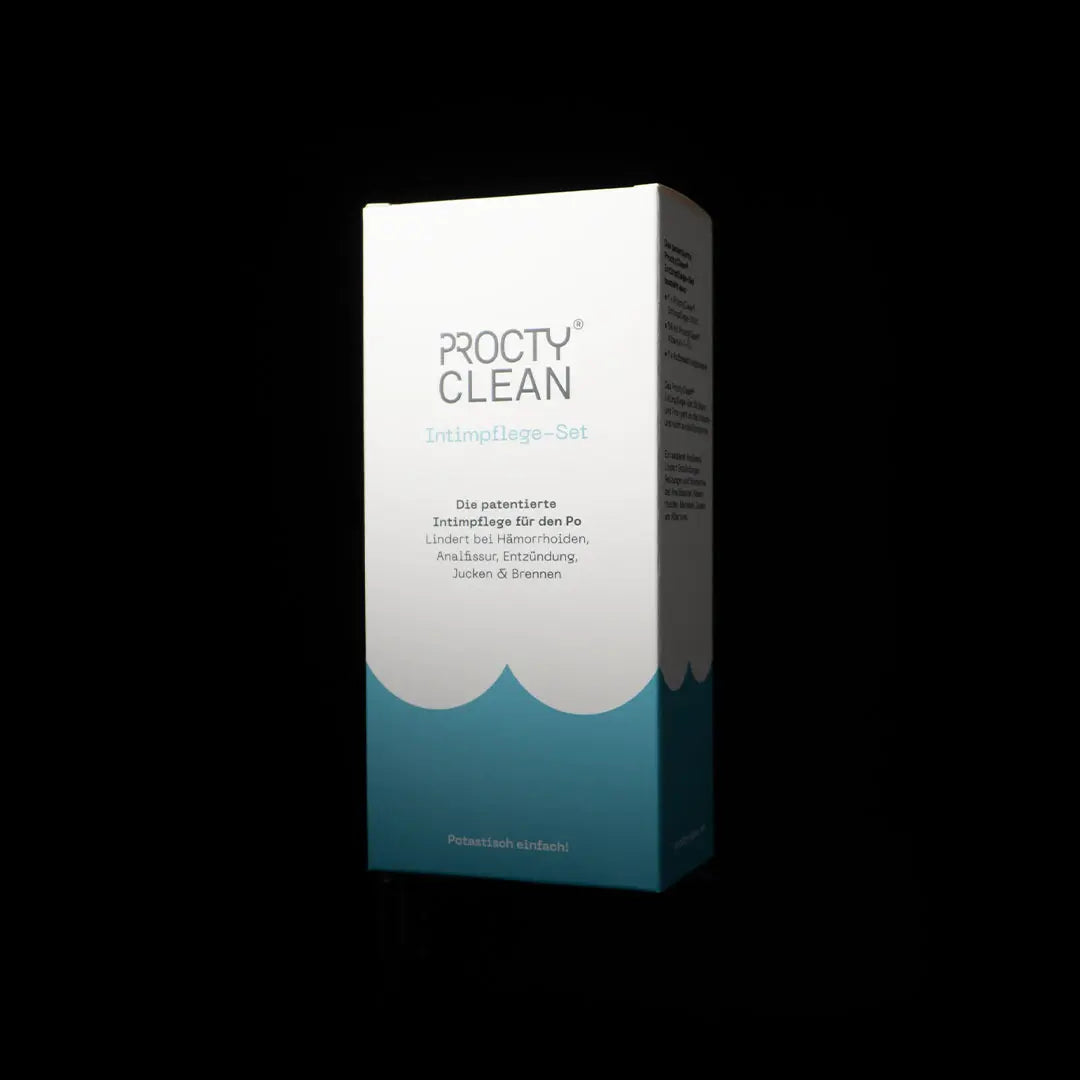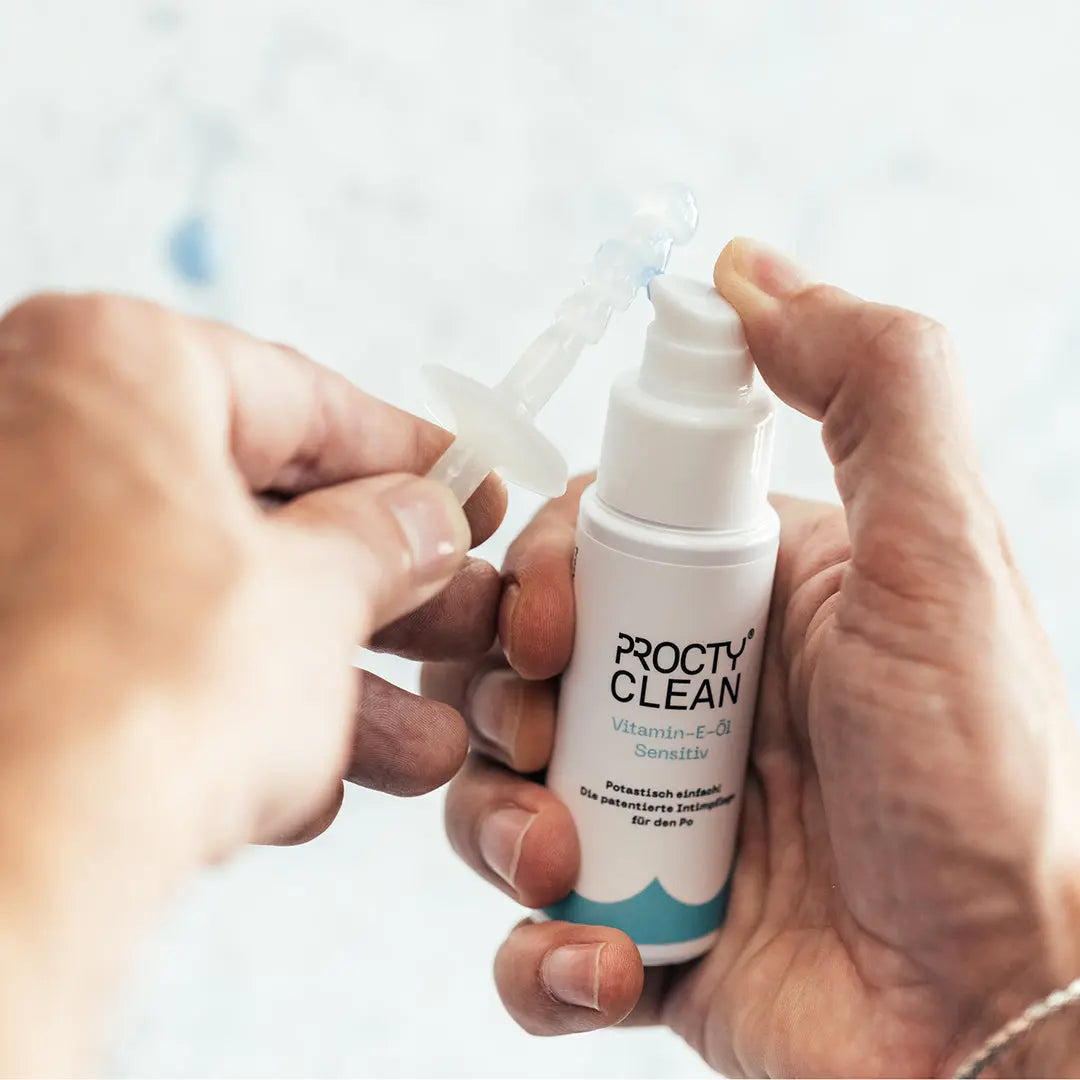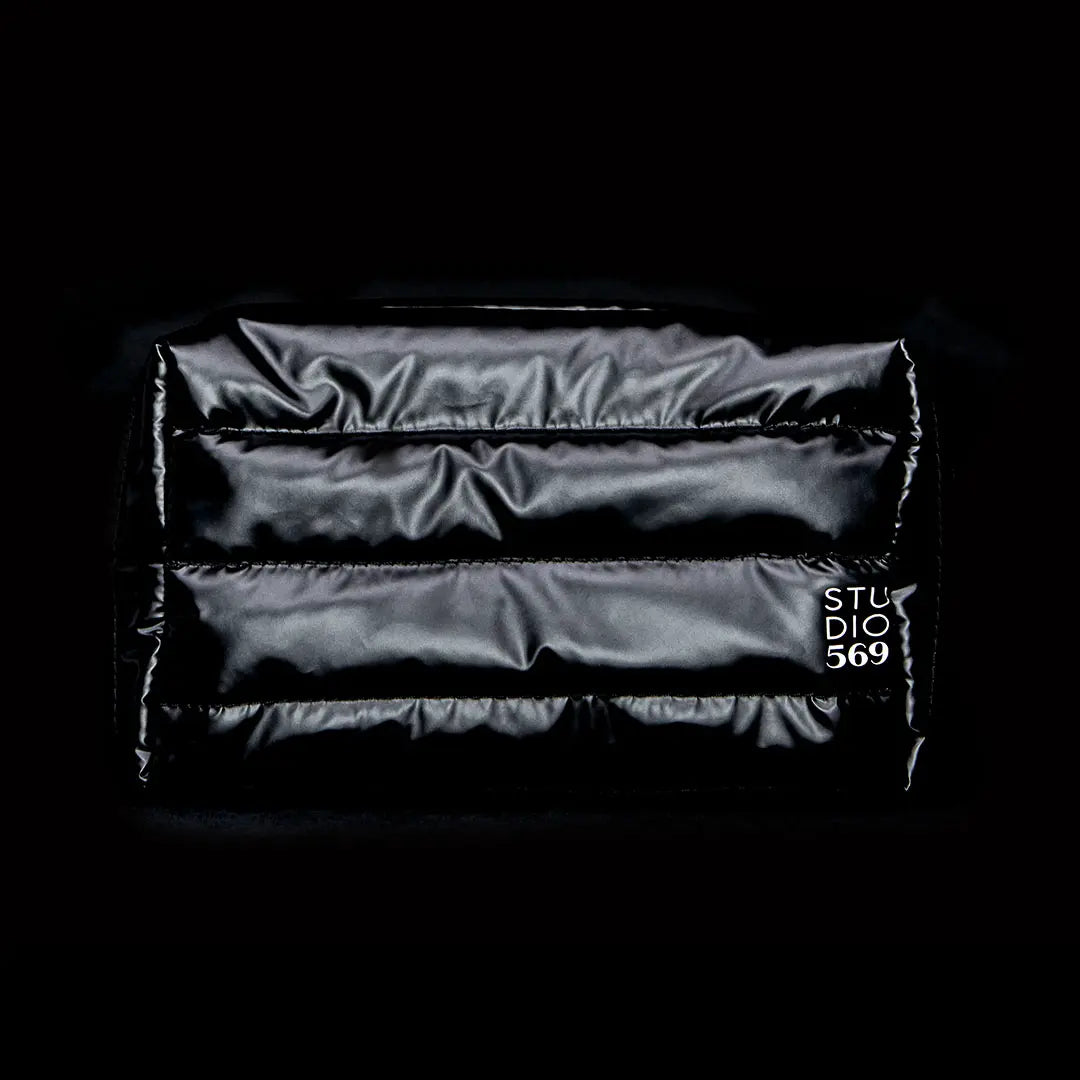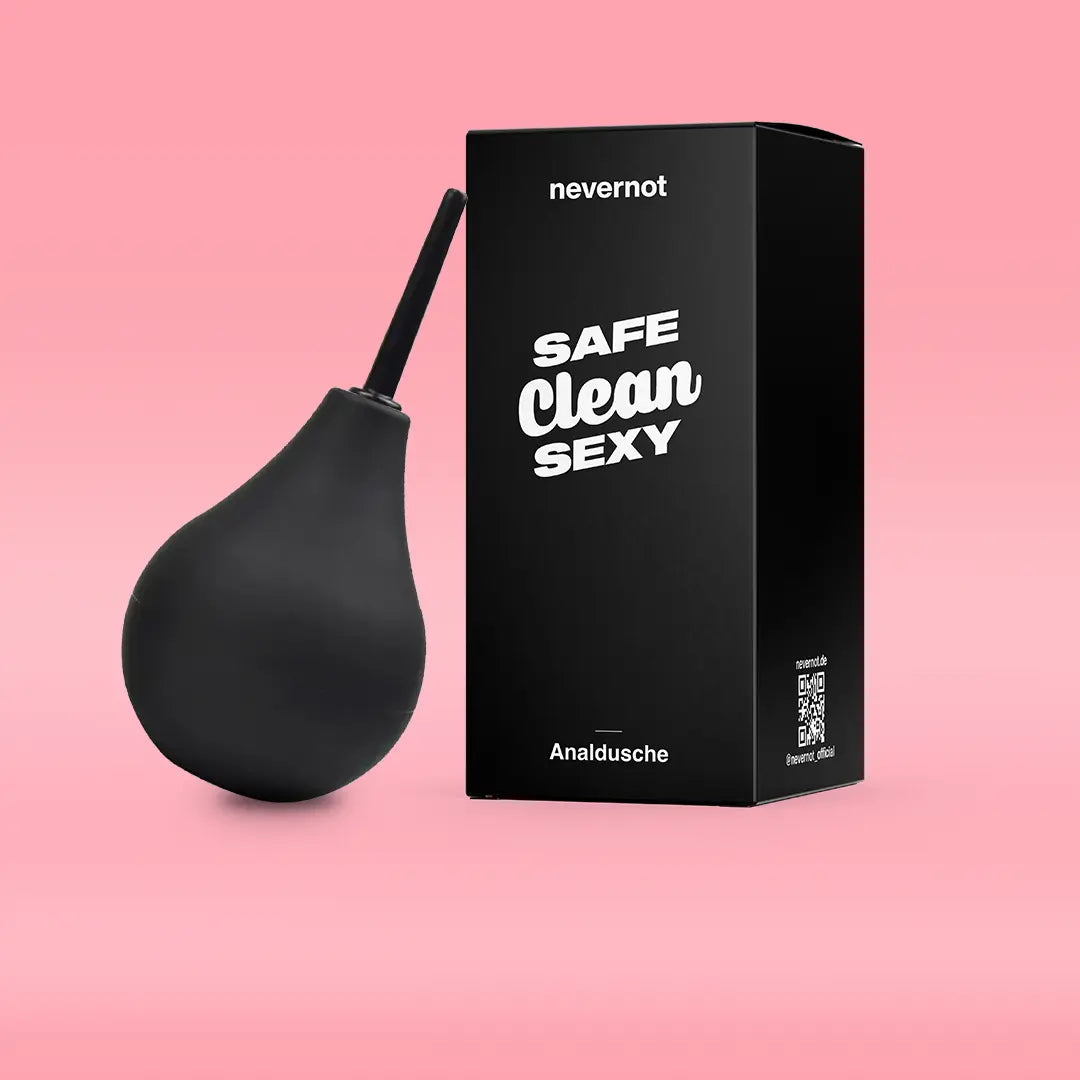 incl. VAT plus shipping costs
Are you afraid that anal sex can be dirty or painful? With our Booty Spa 2.0 you are on the safe side from now on. Let your curiosity run free and discover a whole new way of pleasure. Intimate, relaxed, and smooth moments lie ahead of you. Alone and together.
Are you starting your anal love adventure alone? Then treat yourself to the perfect toy ;)
Any questions? Our professionals have put together the ultimate anal guide for you.
nevernot Analdusche:
🚀 Für Anfänger:innen geeignet
🎯 Leicht einzuführen
💧 Einfache Reinigung
💕 Perfektes Fassungsvermögen
💪 Hochwertiges Material
📐 160ml Fassungsvermögen

ProctyClean Intimpflege-Set:
💦 Schnelle, sanfte & effektive Entfernung von Stuhlresten
🧼 Reinigt dort, wo die Probleme entstehen und kratzt nicht nur an der Oberfläche
❤️‍🩹 Minderung von Entzündungen, Reizungen und Schmerzen im Analbereich
✨ Rasche Steigerung des Wohlbefindens

nevernot Fucking Good Gleitgel:
🍑 CBD-infused für noch mehr Entspannung und mehr Gefühl
🌱 Bio und Vegan
🐰 Tierversuchsfrei
⚕️ Dermatologisch getestet
💦 Fettfrei, farblos, geruchlos

nevernot Plug & Play:
▲ hochwertiges medizinisches Silikon
📏 3 verschiedene Größen für schonendes Training
✊ Komfortable Griffe für genauste Kontrolle

STUDIO569 Beauty Bag:
👩‍🎨 Hochwertiges Design
📦 Bietet Platz für alle Produkte, die nur für ausgewählte Blicke gedacht sind
📏 25x12x10 cm
Proper cleaning and care prevent inflammation, irritation, and pain in the anal area.

So that means, whether you're into 🍑-Love or not, with our Booty Spa you're really doing something good for yourself, your health, and your butt.

We've put together our best products for you in a set, so you're always on the safe side.
nevernot anal douche:
ABS, PVC

ProctyClean Intimate Care Kit:
Oil - PARAFFINUM LIQUIDUM, PETROLATUM, TOCOPHEROL, PARAFFIN, HELIANTHUS ANNUUS SEED OIL, BISABOLOL, GUAIAZULENE.
Pen - Medical plastic

nevernot Fucking Good Lubricant:
AQUA, GLYCERIN, HYDROXYETHYLCELLULOSE, SODIUM BENZOATE, POTASSIUM SORBATE, CITRIC ACID, CANNABIS SATIVA SEED OIL, CANNABIS SATIVA SEED EXTRACT , PENTYLENE GLYCOL, UREA, SORBITOL, LACTIC ACID, SODIUM LACTATE, SERINE, SODIUM CHLORIDE, ALLANTOIN

nevernot Plug & Play:
100% medical grade silicone

Beauty Bag:
100% polyester - making it water repellent.
Nur das Beste für deinen Po
Pflege, Reinigung und Fun
Ja, ihr habt richtig gelesen: Unser Booty-Bestseller bekommt  ein sexy Geschwisterkind. . Zusätzlich zu den Spa-Klassikern, unserem Intimpflegeset von ProctyClean und der nevernot Analdusche, erhaltet ihr jetzt das hotte Upgrade:
Plug & Play, unser Analplug-Set  sowie unseren entspannenden Bestseller: Das CBD-Gleitgel. Das Plug-Set ist perfekt für (zukünftige) Anal-Lovers geeignet. Anfänger:in oder Profi. Du wirst es lieben. Mit drei verschiedenen Größen könnt ihr euch immer weiter steigern und Abwechslung ins Booty-Play bringen. Das CBD-Gleitgel entspannt zusätzlich euren Schließmuskel und kann schmerzlindernd wirken.
Perfekt dazu:
Unsere (Anal-)toy Highlights