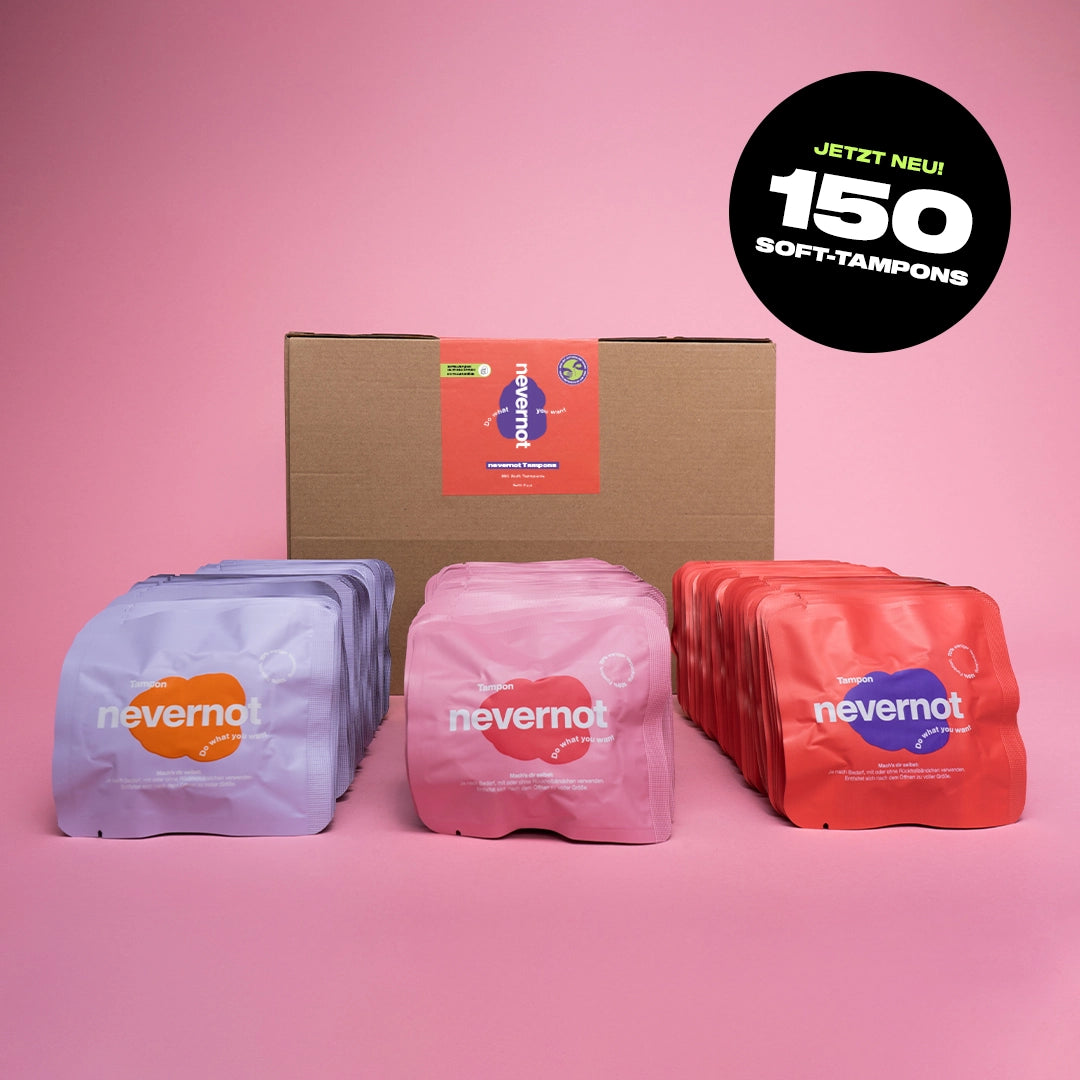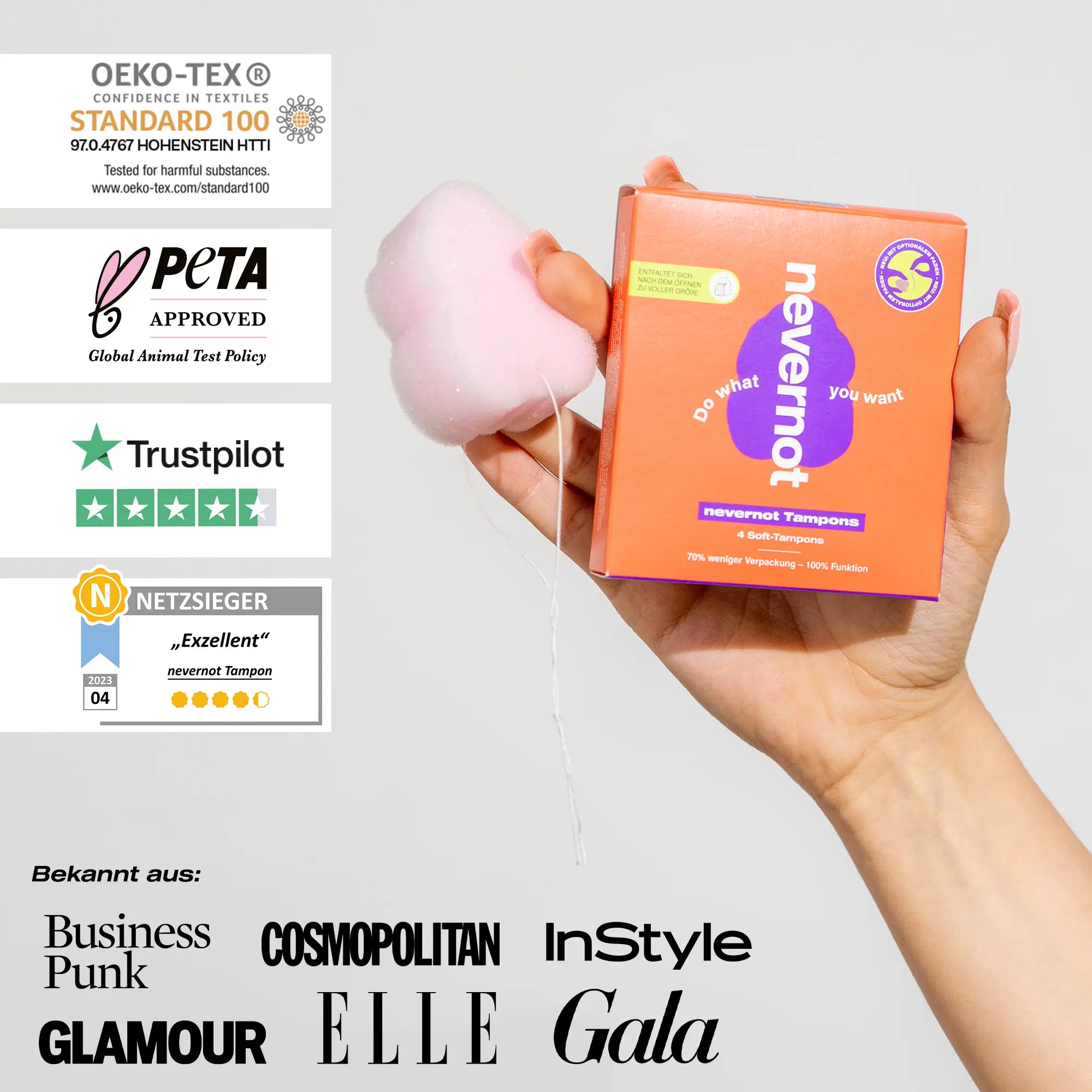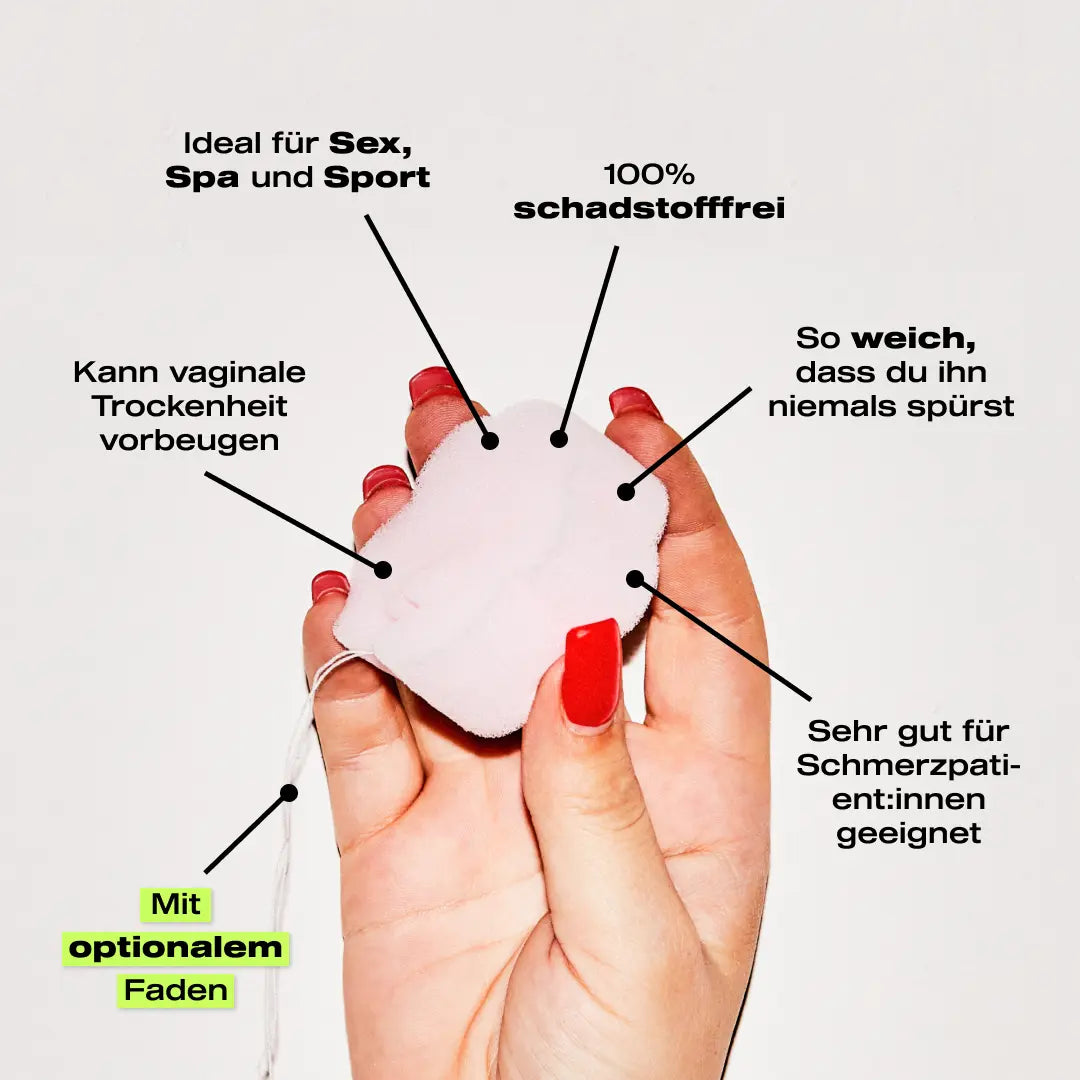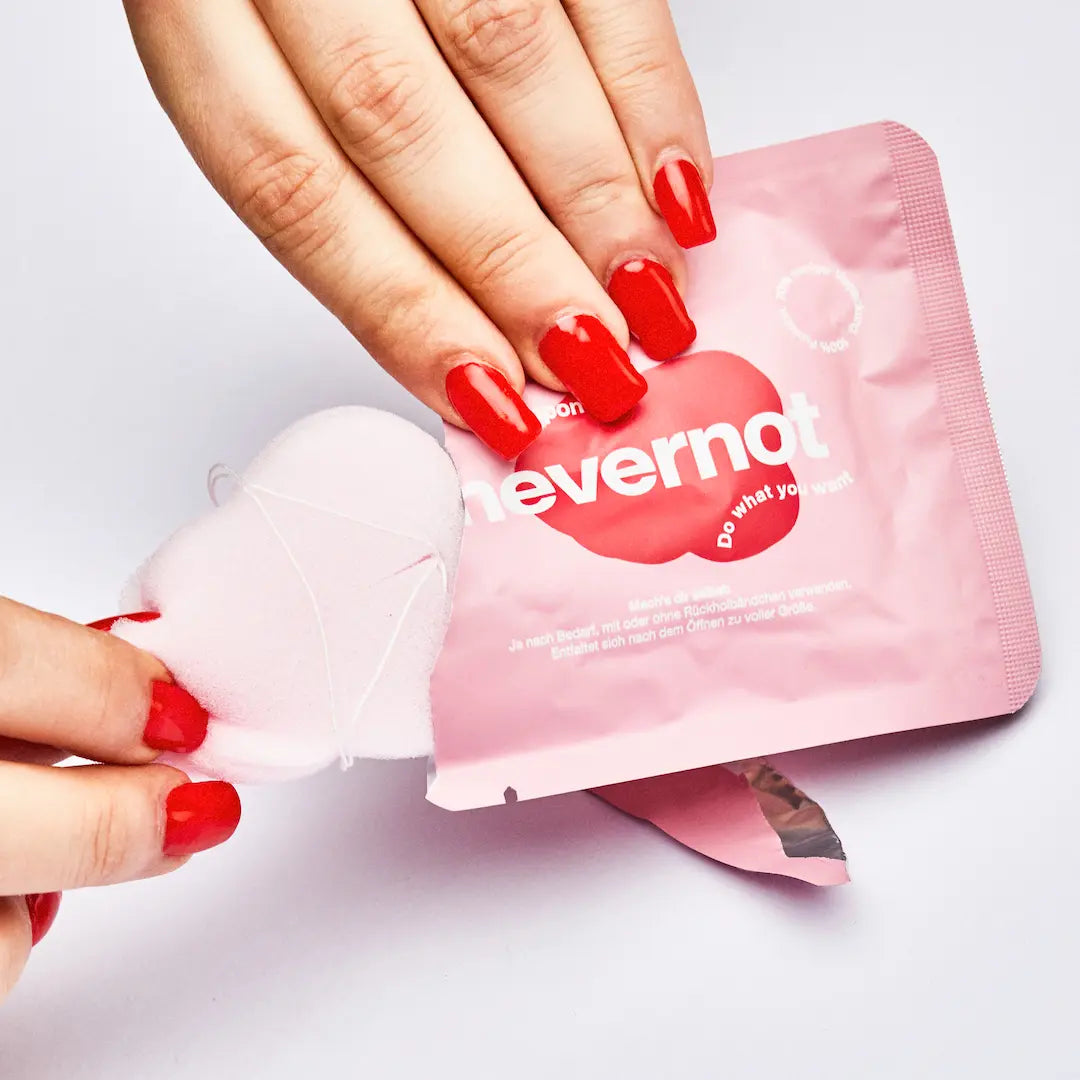 incl. VAT plus shipping costs
New in the 150 pack!
♻️ Save another 20% with the flexible nevernot tampon-subscription more information

📦 Buy your soft-tampons sustainably in recycled outer packaging.
% 70€ volume discount on your tampon supply.
🔥 Period sex? Keep the sheets clean!
💕 Very suitable for pain patients and athletes: You never feel it
🧶 The first soft-tampon with optional thread
🧡 Thanks to vacuuming it fits in every pocket and purse
☁️ Made of super soft foam, 100% free of pollutants
Please dispose of the used soft tampon in the residual waste - not in the toilet flush!

nevernot Tip:
If you want to get a feel for how to use the soft tampon, you can use it in combination with the optional thread. Try removing the soft tampon first with the thread attached but without using it, that way you can get used to removing it. However, if you need a little more practice, you can simply pull the soft tampon out by the thread.
The Soft Tampon is the ideal beginner product. What does it mean?
Afraid you won't be able to remove the tampon? Don't be!
Thanks to the unique cloud shape and enclosed thread, there will never be this problem again.

Can the thread tear the soft tampon when it is fully soaked?
No, we have also worked on the material, the soft tampon is super tear resistant.

I am wearing an IUD (or similar) for contraception. Can I use the nevernot soft-tampons?
Yes, in general, the nevernot soft tampons can be used very well together with a hormonal IUD, a copper IUD, a copper ball, or a similar. If you have any concerns, please talk to your gynecologist.
Our soft tampons are made of super soft foam and are certified 100% free of harmful substances.

The optional thread is made of 100% organic cotton.

Our outer packaging is made of biodegradable or recycled materials and printed with biodegradable ink.
Customer Voices
...mit dem nevernot Tampon
Liebe die Softtampons, die mir ein rundum gutes Gefühl geben. Endlich kein trockenes Gefühl mehr und keine Schmerzen durch Baumwolltampons!
Der Tragekomfort ist unvergleichlich! Ich habe die Softtampons zum ersten mal getestet und bin begeistert. Mein Gegenüber hat das Schwämmchen nicht wahgenommen.
Gamechanger! Der beste Softtampon, den ich kenne! Die Form macht es sehr einfach den Tampon wieder zu entfernen und ich spüre während des Tragens nichts vom Schwamm.