incl. VAT plus shipping costs
This time, the Queen of Cups doesn't predict your future but is going to make your present easier - with a capacity of 22 milliliters and 100% medical-grade silicone. But it's not just the inside that counts here: the nevernot menstrual cup comes with high-quality, reusable outer packaging and a super practical bag. Your sustainable and environmental friendly alternative for (almost) every day and occasion!
The nevernot menstrual cup is 100% free of any packaging-related waste.
♻️ Reusable
⏰ Wear it up to 8 hours
🌱 Extremely sustainable: up to 10 years of use*
💖 Fairly produced
🌿 Vegan
✔️ 100% medical silicone

*when used correctly

ANWENDUNG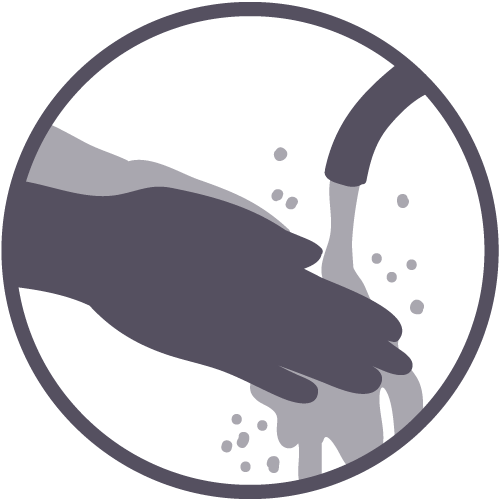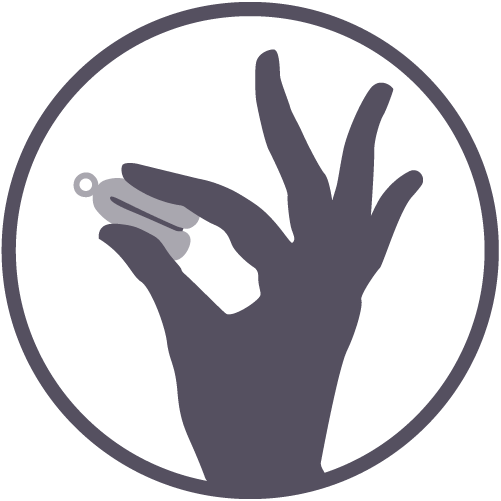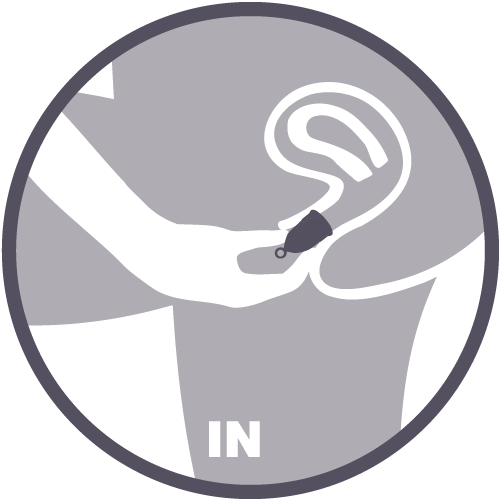 First things first: 
Cup Falten
Cup Einführen
Dann finde für dich heraus, welche Falt-Technik am Besten funktioniert (Techniken findest du auf dem Beipackzettel).
Führe nun die Cup mit der gefalteten Seite voran ein – am Besten in der Hocke. Die Cup sollte sich vollständig in dir entfalten. Prüfe es, indem du mit dem Finger am Rand entlang fährst.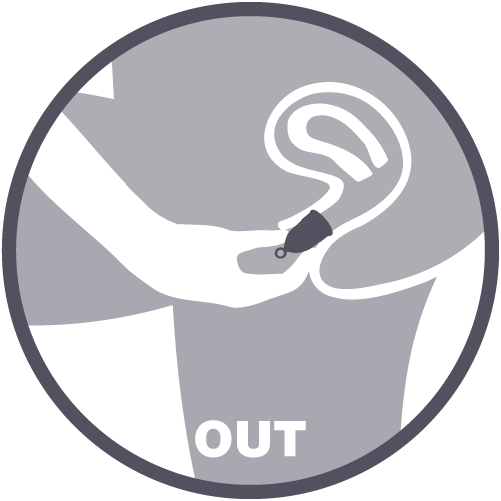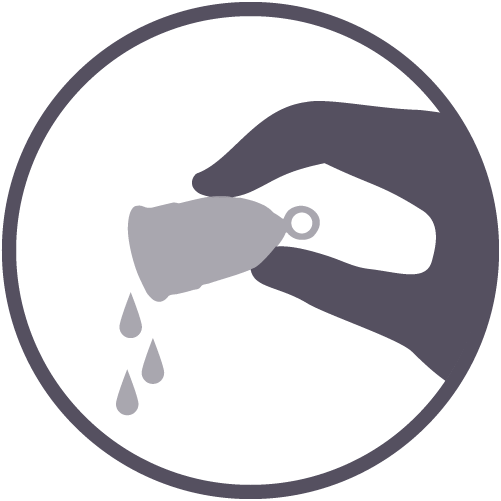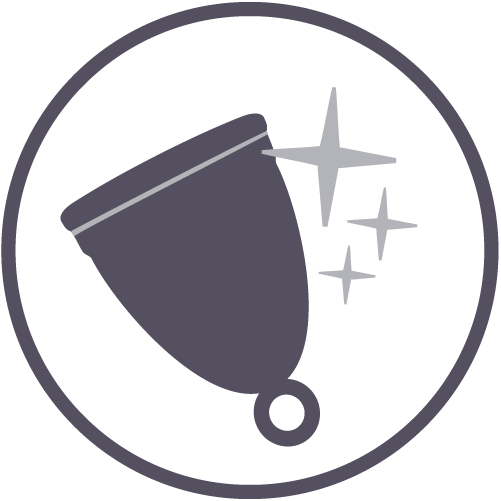 Cup Entfernen
Cup entleeren
Cup reinigen
Hände waschen, Tasse leicht eindrücken, Unterdruck lösen und vorsichtig am Ring herausziehen. Drehe und presse für eine noch leichtere Entfernung.
Nach maximal 8 Stunden solltest du deine Menstruationstasse im Waschbecken oder der Toilette entleeren. Mit warmem Wasser und einer pH-neutralen Waschlotion oder einem pH-neutralen Reinigungstuch reinigen. 
Nach jeder Menstruation legst du deinen Cup 5 Minuten lang in kochendes Wasser. Wenn du unterwegs den Cup reinigen willst, kannst du das auch hervorragend mit unseren Intimate Wipes tun.
Customer Voices
...with the nevernot menstrual cup
My periods are always annoying. But much less since I started to use nevernot Soft-Tampons and the menstrual cup. THANK YOU, THANK YOU. THANK YOU Ladies!
I love the menstrual cup from nevernot. The ring makes removal super easy and the box is just practical.
Discover now all our menstruations products