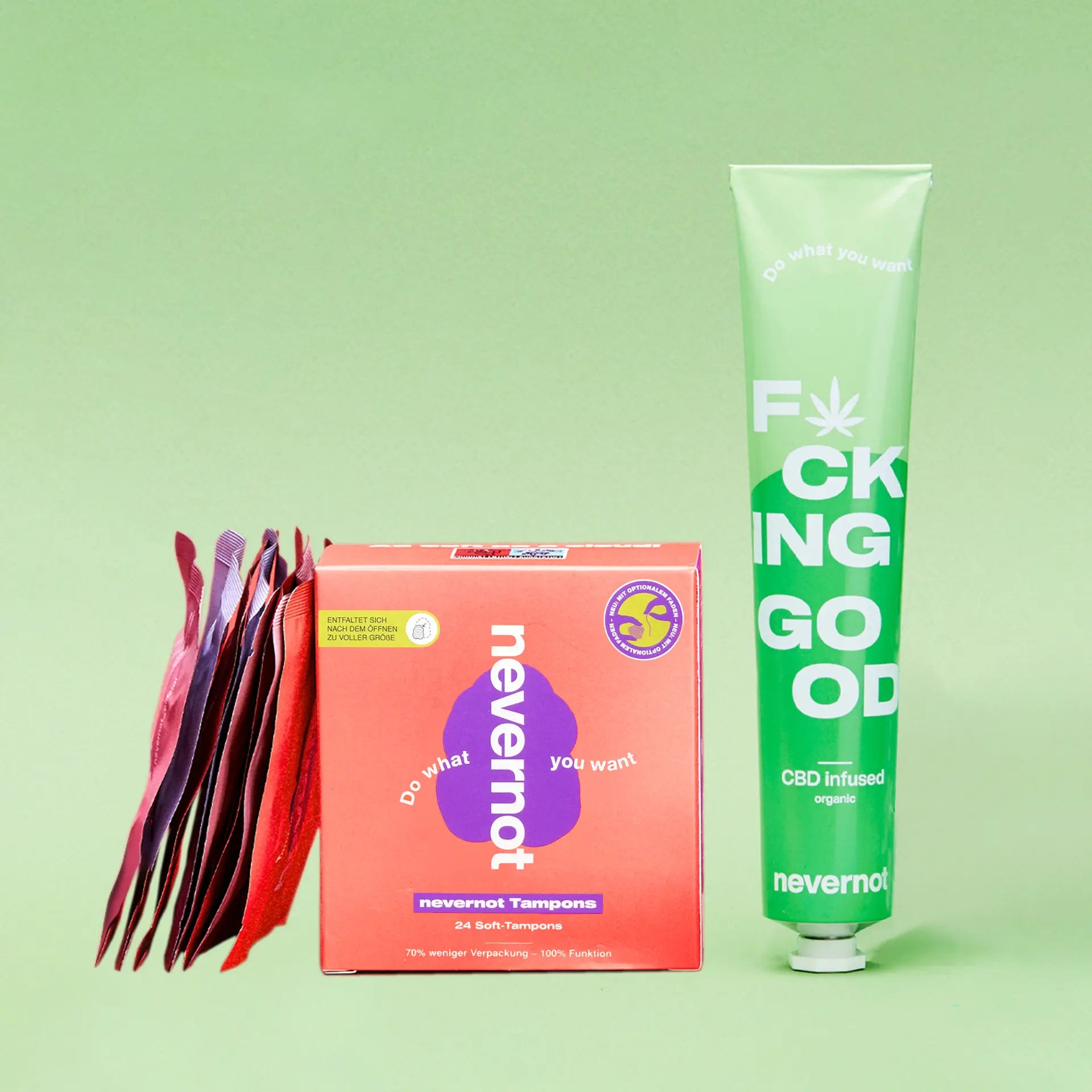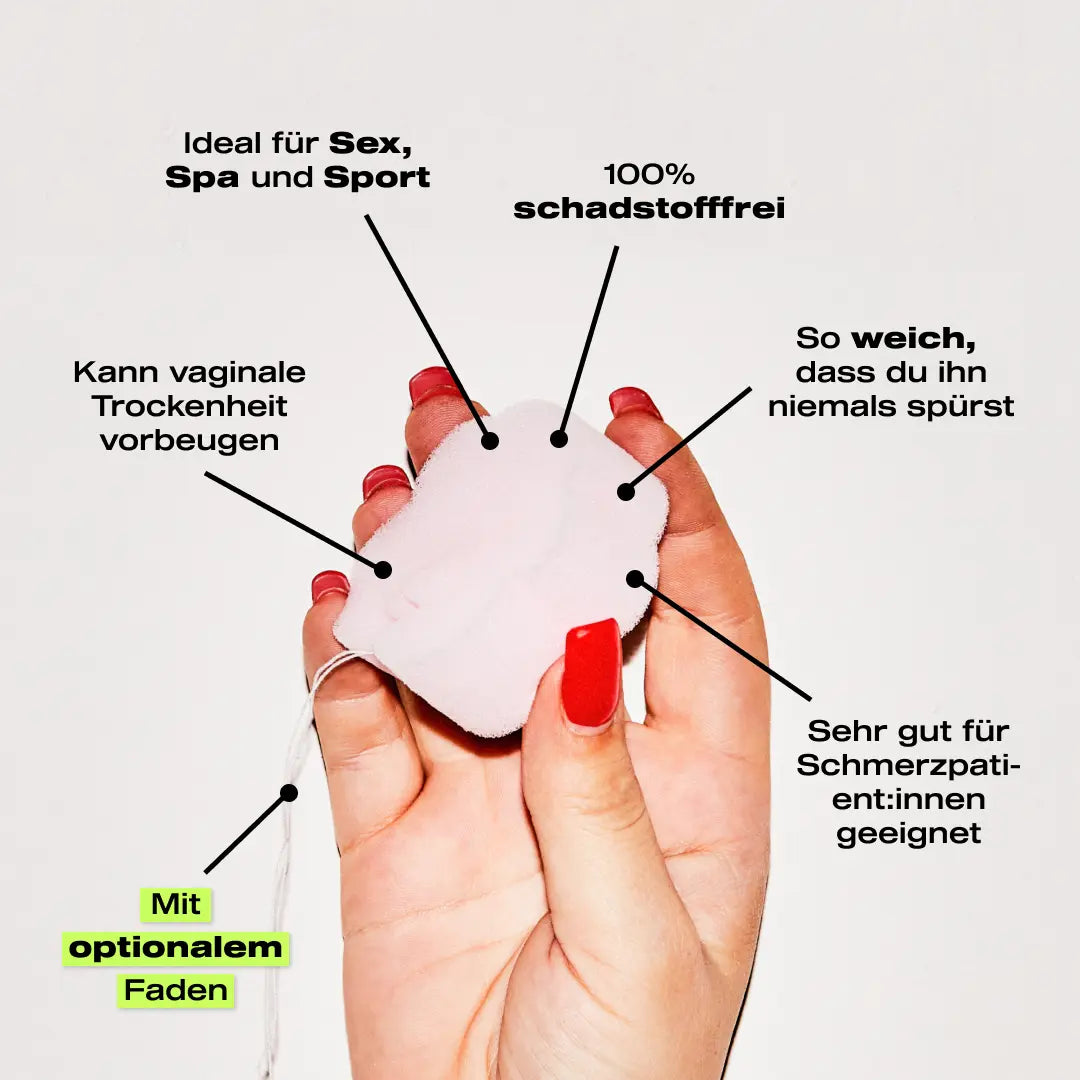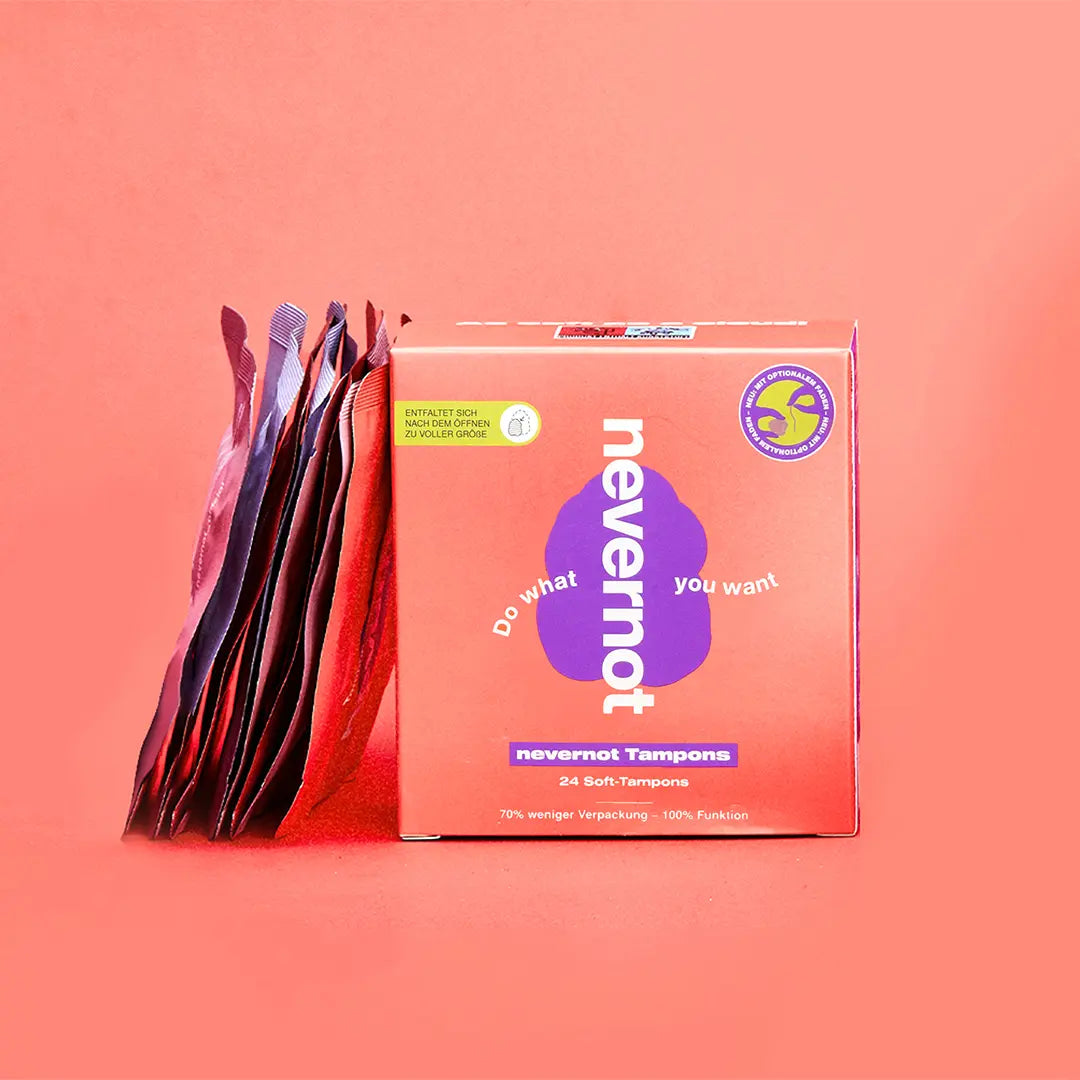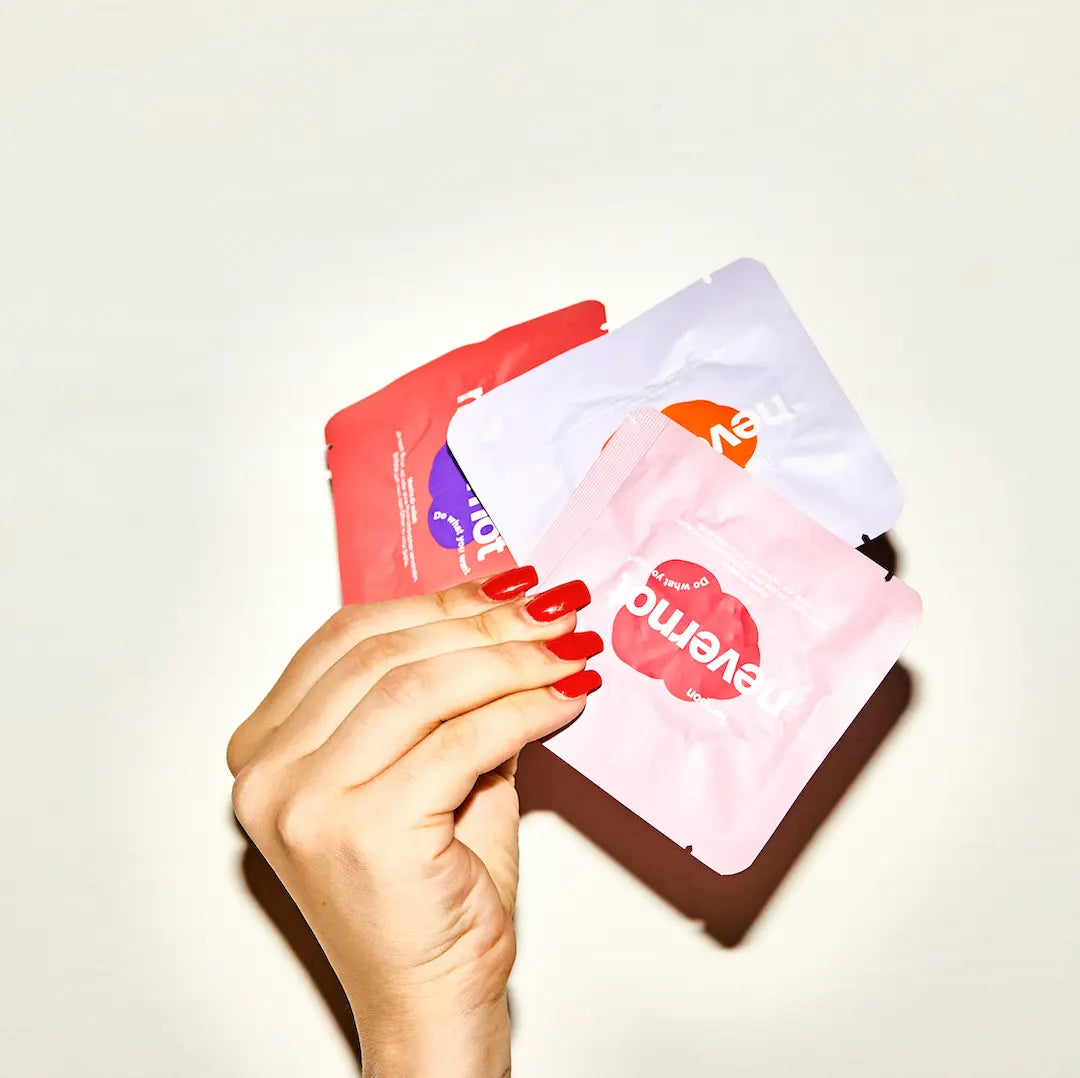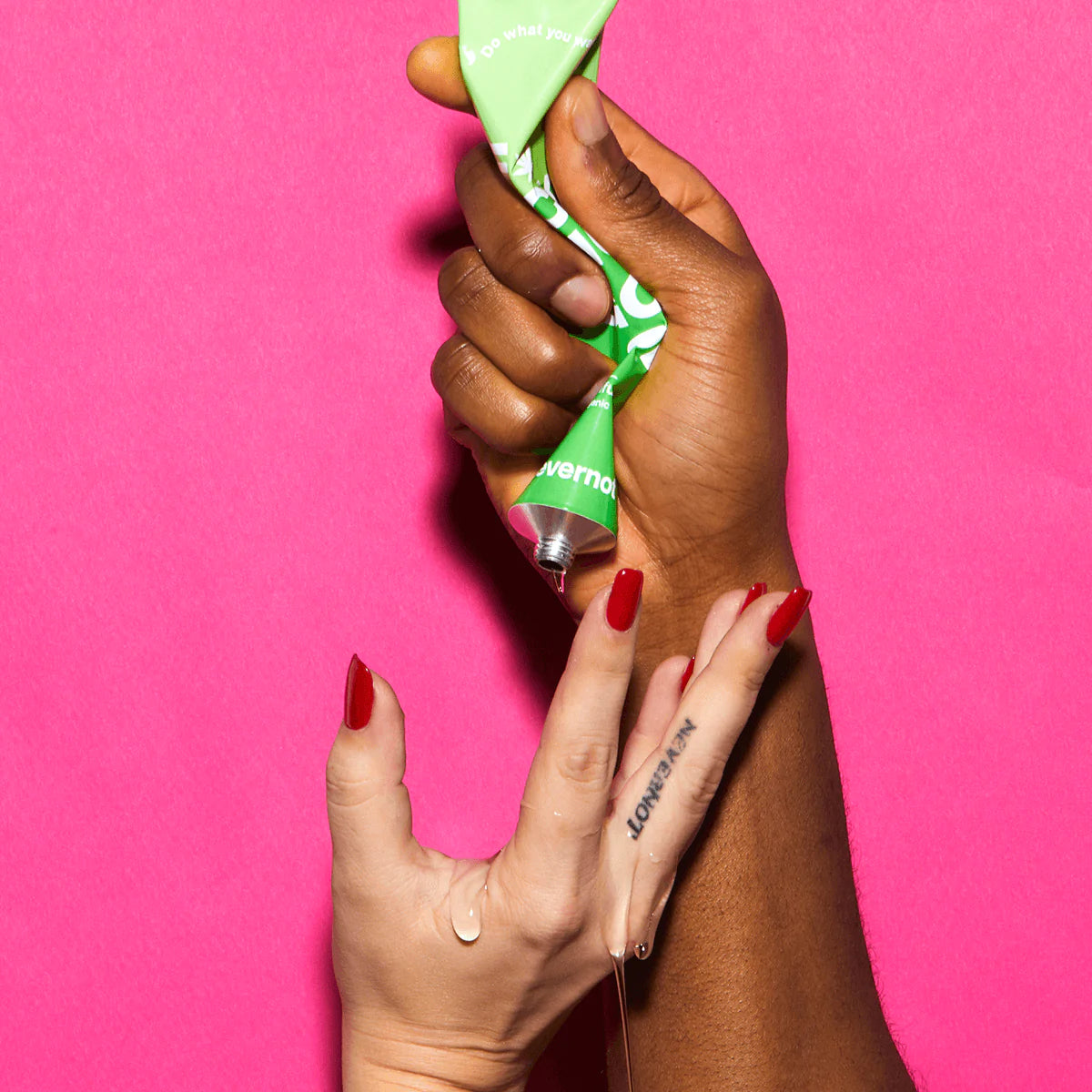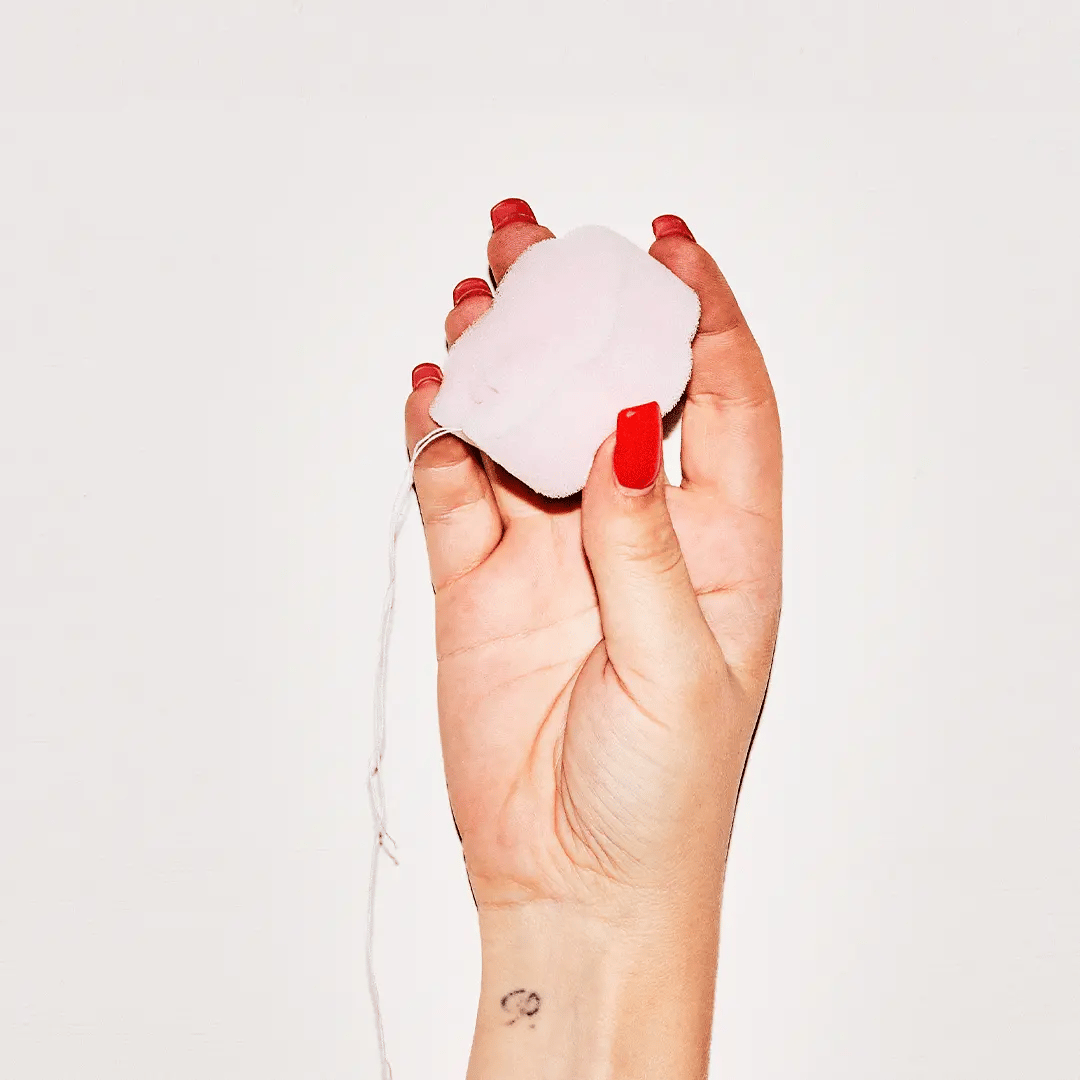 incl. VAT plus shipping costs
For even easier insertion of our soft-tampon, simply apply a few drops of lubricant.
The nevernot tampons are made of a particularly soft, flexible foam that adapts perfectly to your body with every movement. This results in a very pleasant wearing sensation and provides particularly good protection against leakage. The nevernot tampon 2.0 comes with an enclosed return ribbon - simply thread it in yourself if you need it. For even easier removal.
Contents:
nevernot CBD-infused lubricant: 100ml
nevernot tampon 2.0: 24 pieces

For an even easier insertion of the soft tampon from nevernot, simply apply a few drops of the lubricant to the tampon.
nevernot CBD-infused lubricant:
AQUA, GLYCERIN, HYDROXYETHYLCELLULOSE, SODIUM BENZOATE, POTASSIUM SORBATE, CITRIC ACID, CANNABIS SATIVA SEED OIL, CANNABIS SATIVA SEED EXTRACT , PENTYLENE GLYCOL, UREA, SORBITOL, LACTIC ACID, SODIUM LACTATE, SERINE, SODIUM CHLORIDE, ALLANTOIN

nevernot tampon:
Certified toxin-free made of extra soft foam.
Optional thread is made of 100% organic cotton.

Contents:
nevernot CBD-infused lubricant: 100ml
nevernot tampon: 24 pieces
nevernot Magazine
CBD & Sex? Oh Yes!
CBD works on several levels: For one, it can relieve pain. Secondly, the substance can help you relax and increase your sexual desire - much like your masturbation routine. By dilating blood vessels, CBD can improve blood flow to the genitals, so you feel more pleasure and increased sensitivity - even to the point of even more intense orgasms.
Customer Voices
The cramps during my period are hell. A little f*cking good lube with CBD on the tampon can give me a break from pain for a while.
I am thrilled. The lubricant keeps what it promises. Even more sensitive intimate area and longer orgasms.
Love the soft-tampons, they give me an all-round good feeling. Finally, no more dry feeling and no more pain from cotton tampons!
The wearing comfort is incomparable! I tested the soft-tampons for the first time and am thrilled. My partner didn't notice it at all.