Jetzt 20% Rabatt
on all Products
Code: YVI20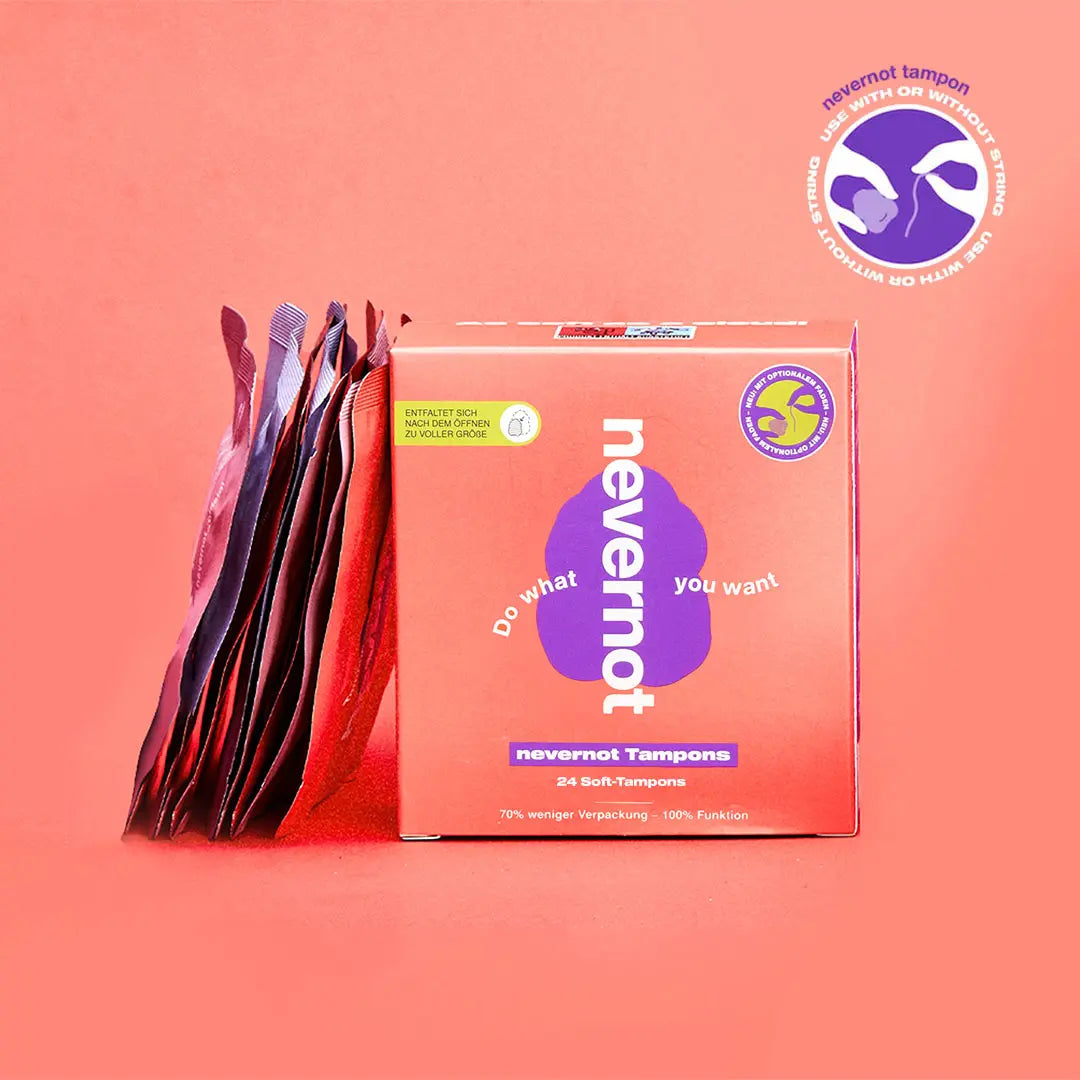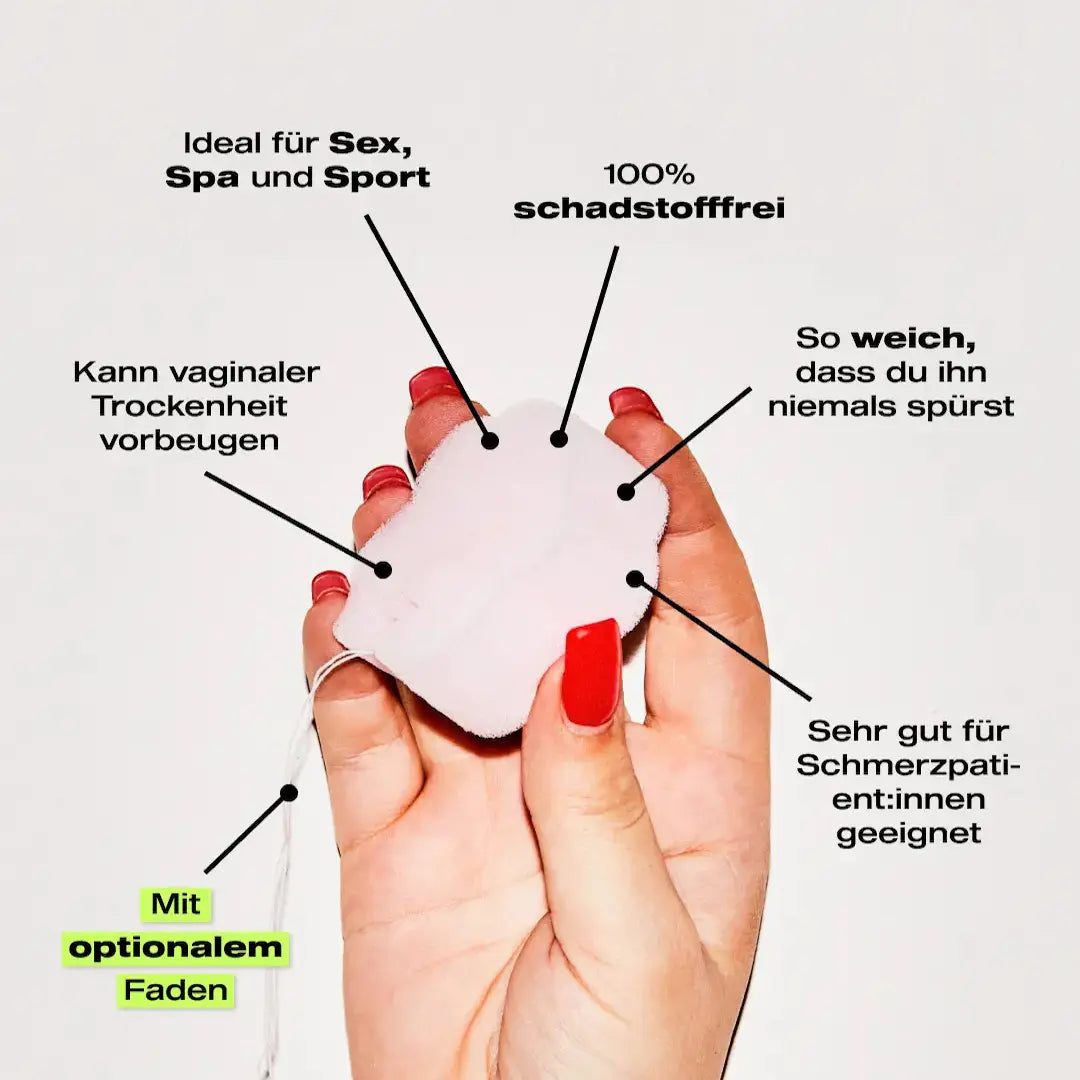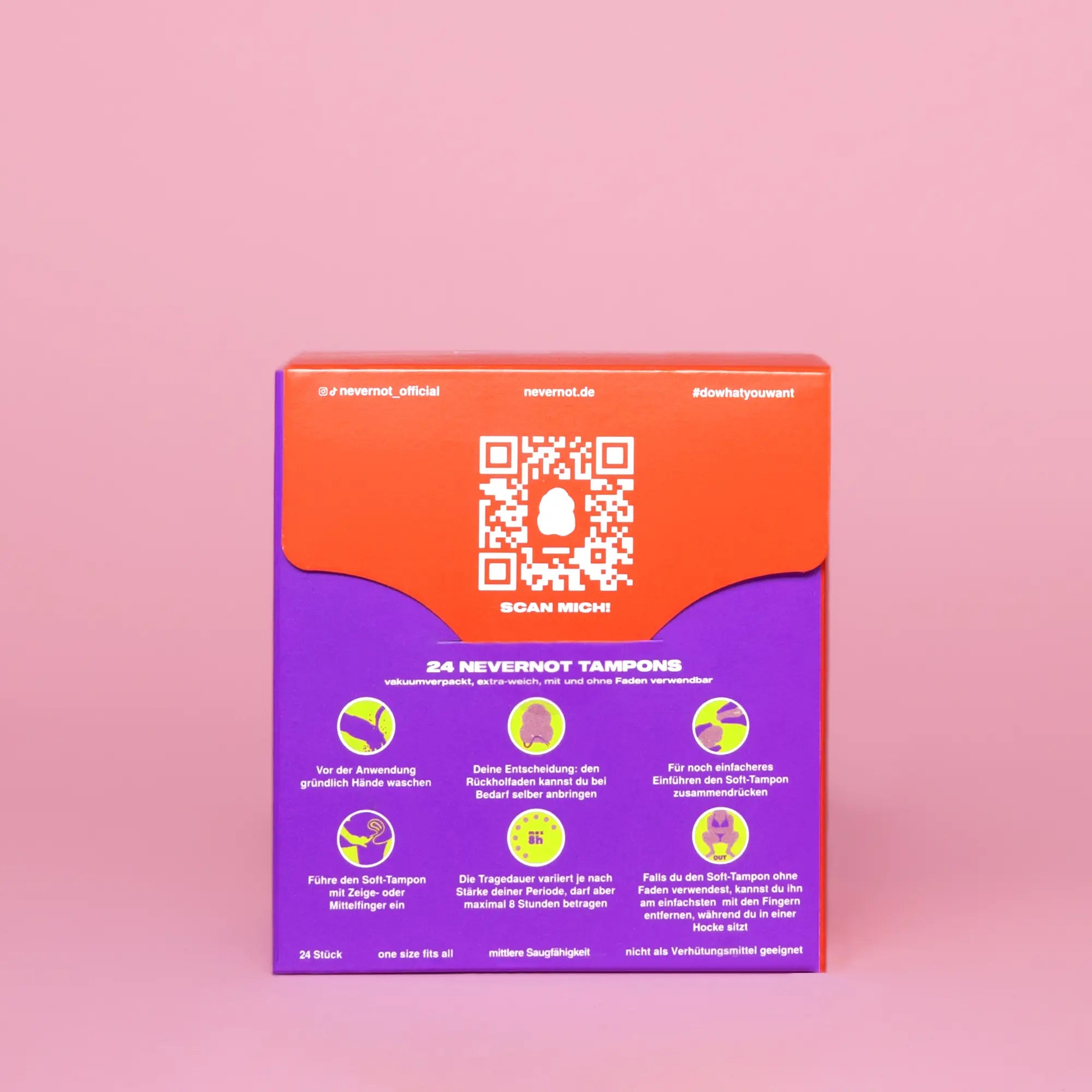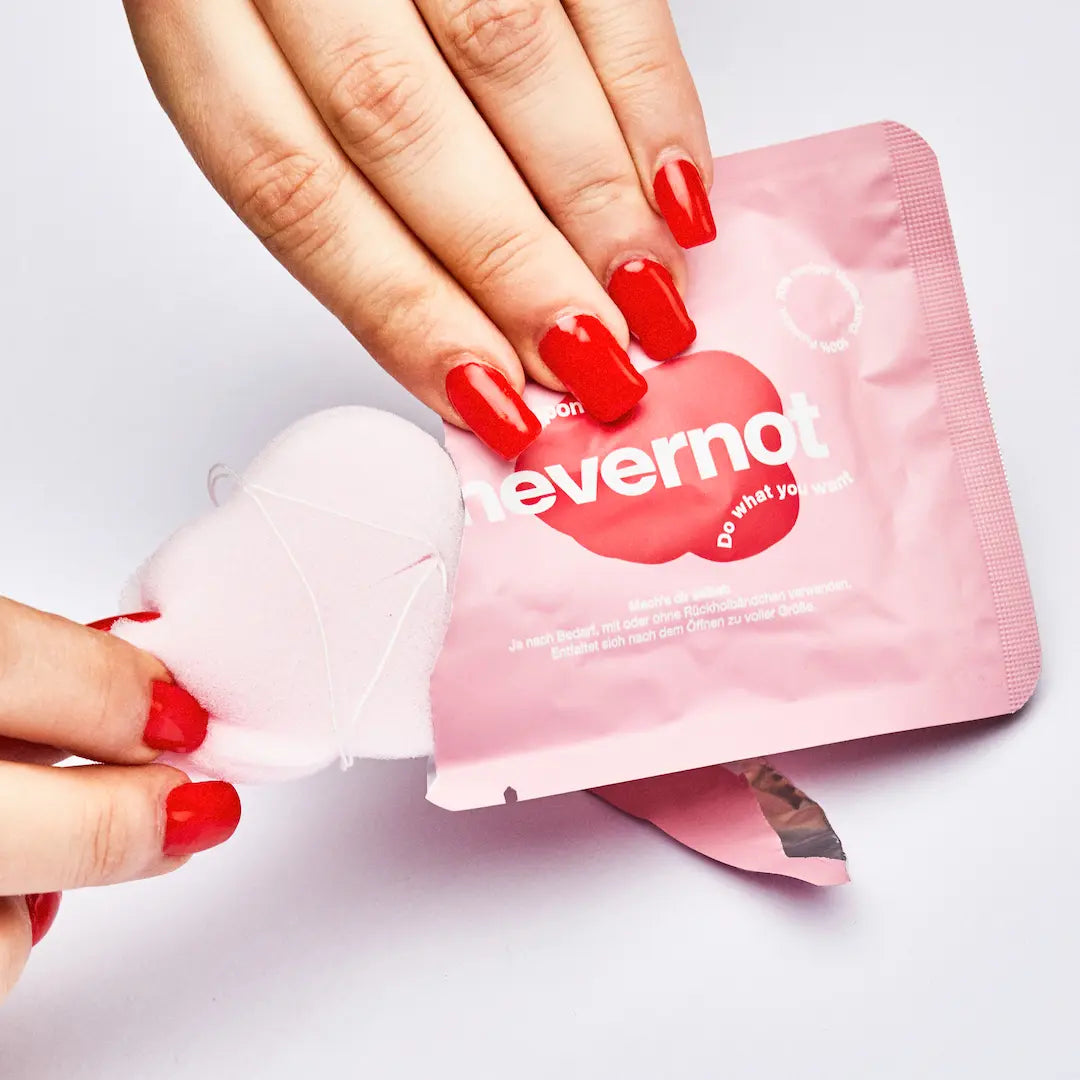 incl. VAT plus shipping costs
NEW: The space-saving 24 pack!
The nevernot tampon - The world first
🔥 Period sex? The sheets stay clean!
💕 Very well suited for pain patients and athletes: You never feel it
🧶 The first soft-tampon with optional thread
🧡 Thanks to vacuuming it fits in every pocket or purse
☁️ Made of super soft foam, 100% free of pollutants
The Soft-Tampons from nevernot are 100% free from harmful substances.

The optional thread is made of 100% organic cotton.

Our outer packaging is made of biodegradable or recycled materials and printed with biodegradable ink.
Please dispose of the used soft tampon in the residual waste - not in the toilet flush!

nevernot Tip:
If you want to get a feel for how to use the soft tampon, you can use it in combination with the optional thread. Try removing the soft tampon first with the thread attached but without using it, that way you can get used to removing it. However, if you need a little more practice, you can simply pull out the soft tampon by the thread.
Jetzt 20% sparen
und den nevernot Tampon entdecken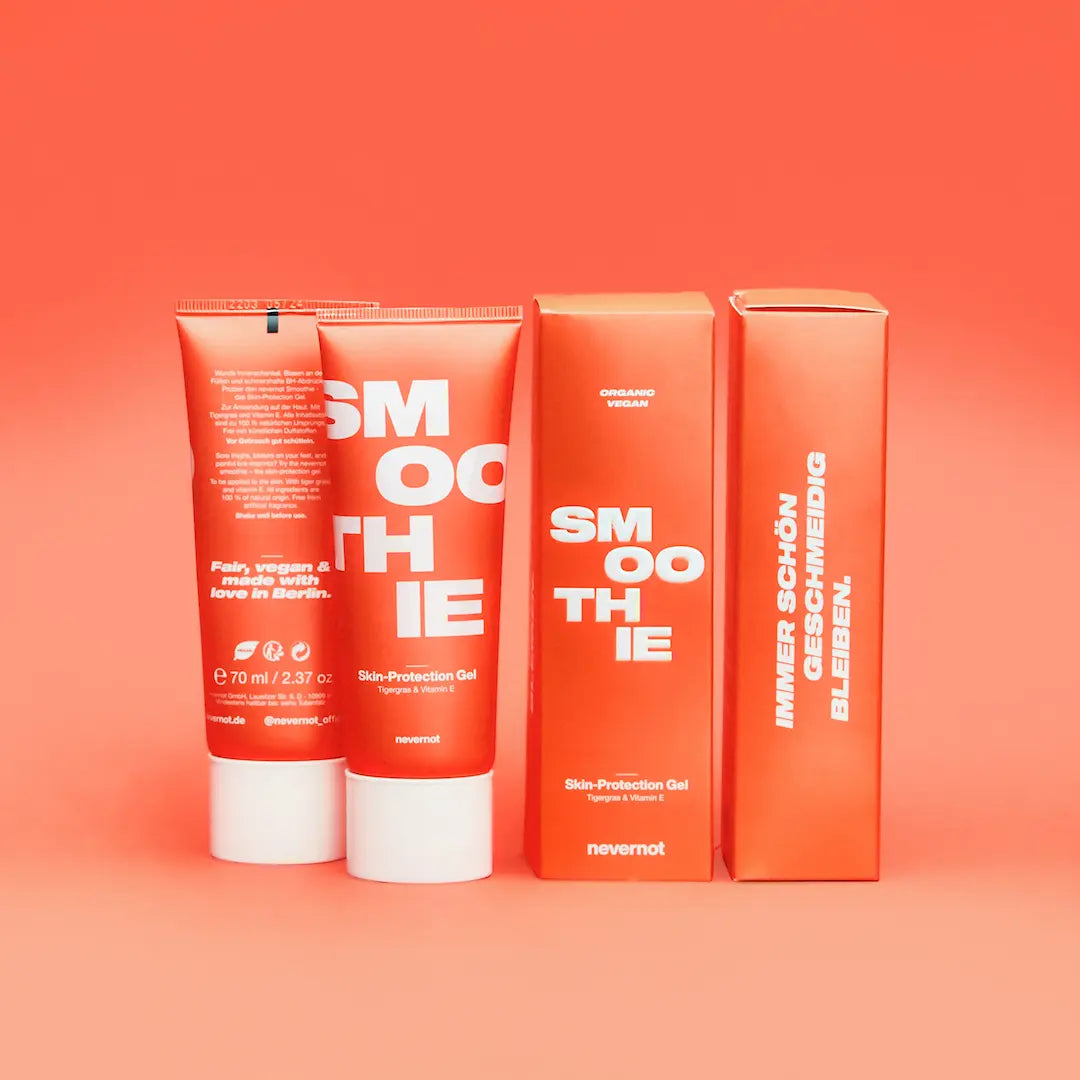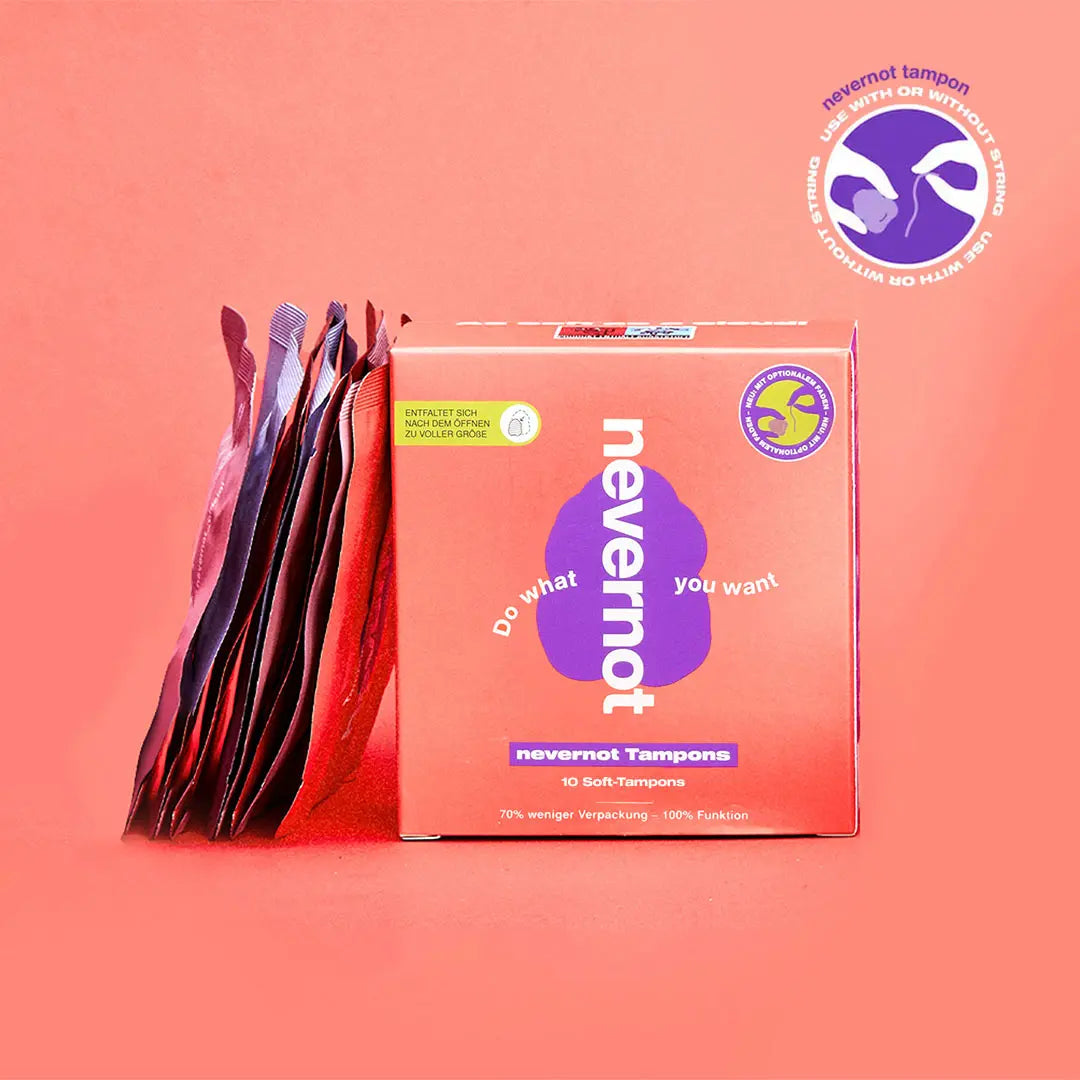 incl. VAT plus shipping costs
DEIN UPGRADE FÜR EINEN SORGENFREIEN SOMMER
Save 15% with the Summer Saver Kit: Smoothie, Intimate Wipes + Soft Tampons.
Which summer type are you? Whether you're a festival fan, amateur swimmer, beach babe or adventurer, we got you covered - with the Summer Saver Kit!
🧡 Sore thighs in summer? Not with me! The Smoothie - your anti-chafing gel - will save you from too much rubbing and sore spots. Reach for the smoothie instead of the bike shorts under your dress.
☁️ You got your period and want to go swimming? You want to have sex during your period but do not mess up your sheets? You want to do sports, but a cup and cotton tampon press? Then reach for the soft tampon, as an add-on to your menstrual product mix. For special occasions.
👅 Heading out to some festivals this summer and want to feel fresh? Got a spontaneous date with your summer fling? You're out and about and want to change your cup? No problem with the Quickies! Just wipe and you're ready to go.
Noch mehr entdecken und 20% sparen
Unsere Bestseller
Code: YVI20