Save 20%!
YOUR NEVERNOT TAMPON SUBSCRIPTION
HOW IT WORKS:
1) You can order all nevernot tampon packs in subscription (24 to 150 pieces), choose a size and save 20% on the normal price.
2) Then decide when we can send you your soft tampons. (every month, every two months, every three months, every 4 months)

3)  You can always pause your subscription when it's not convenient.
4) With a subscription to the 150 pieces pack, you will always save shipping costs.

If you still have questions, feel free to write to us at support@nevernot.de,  you commit for only two deliveries.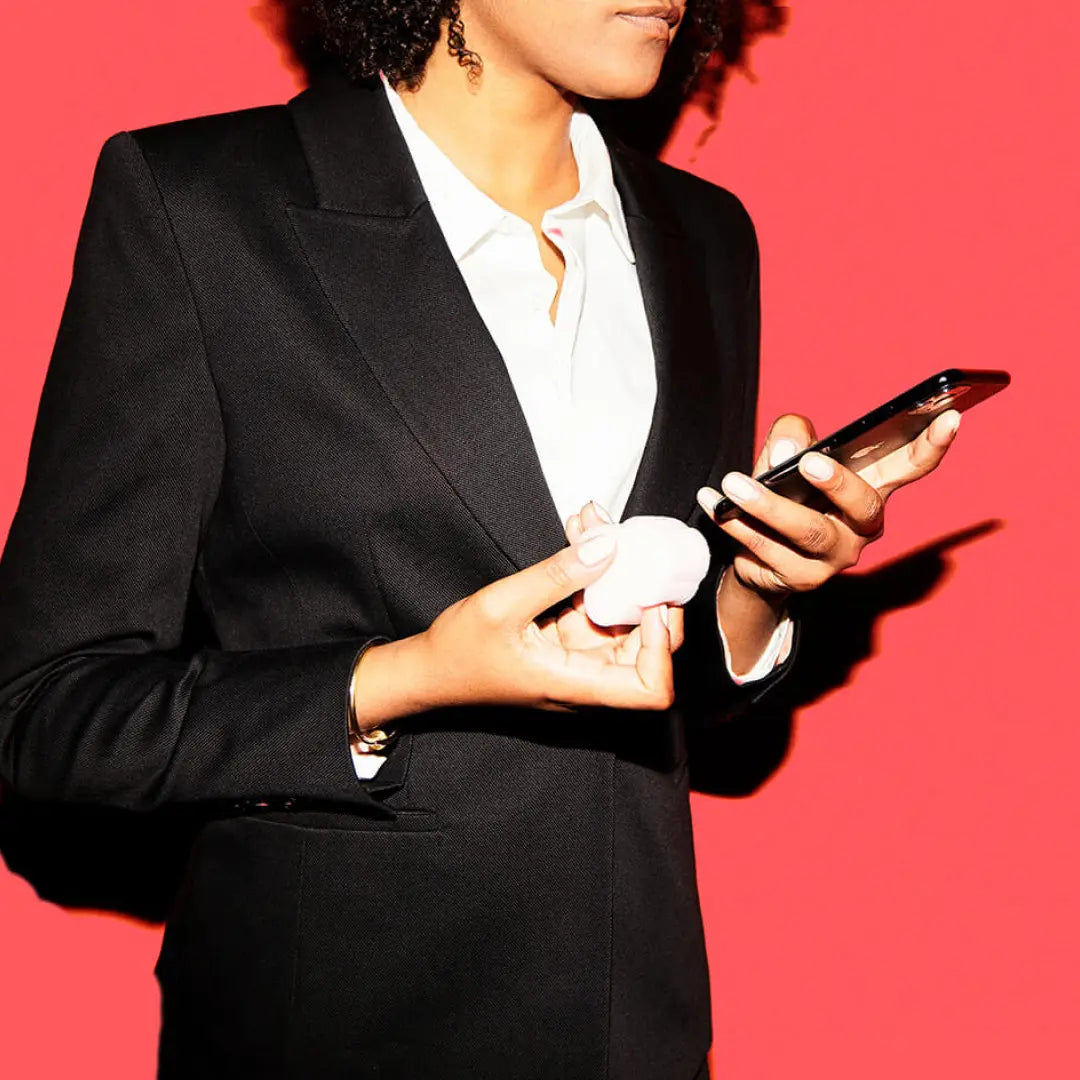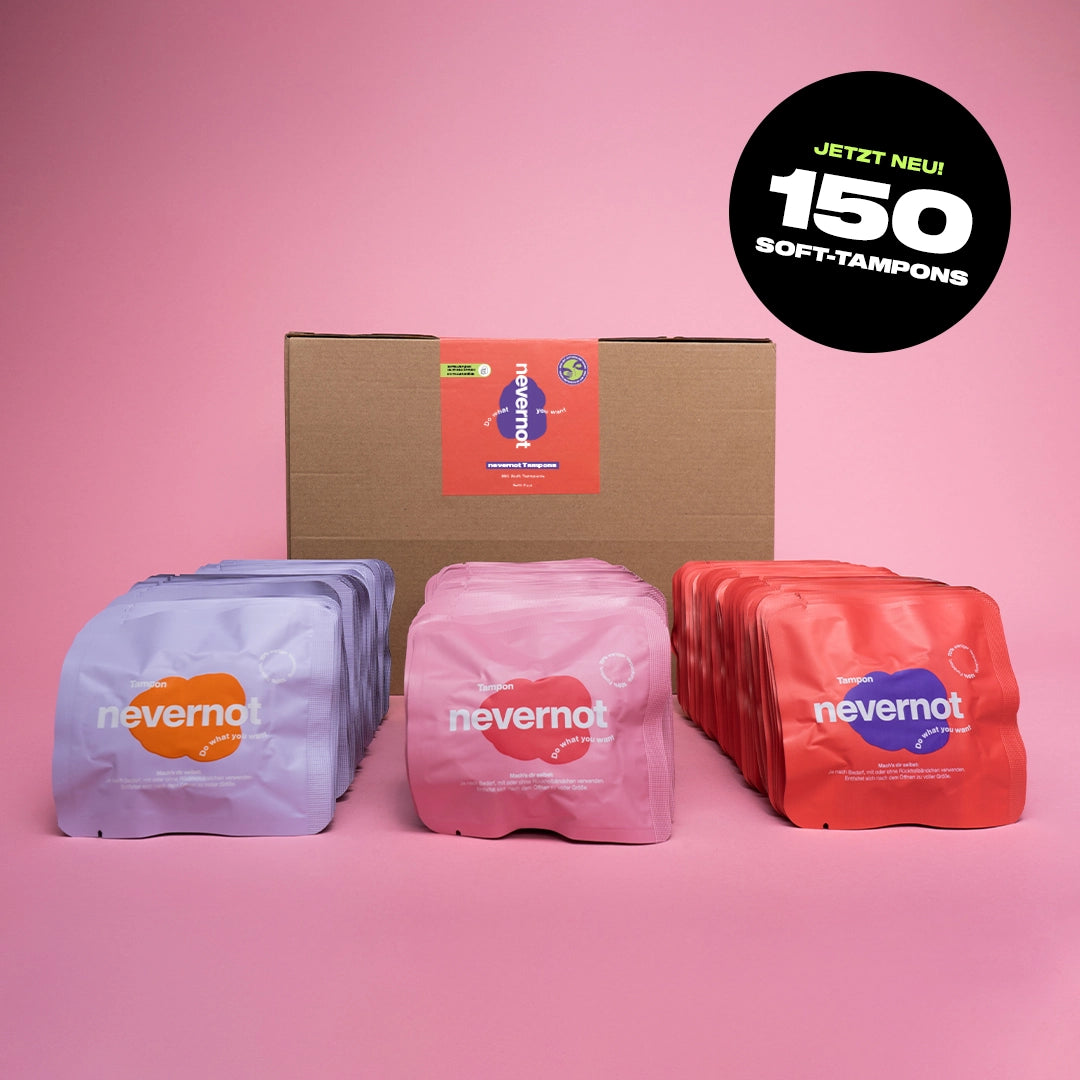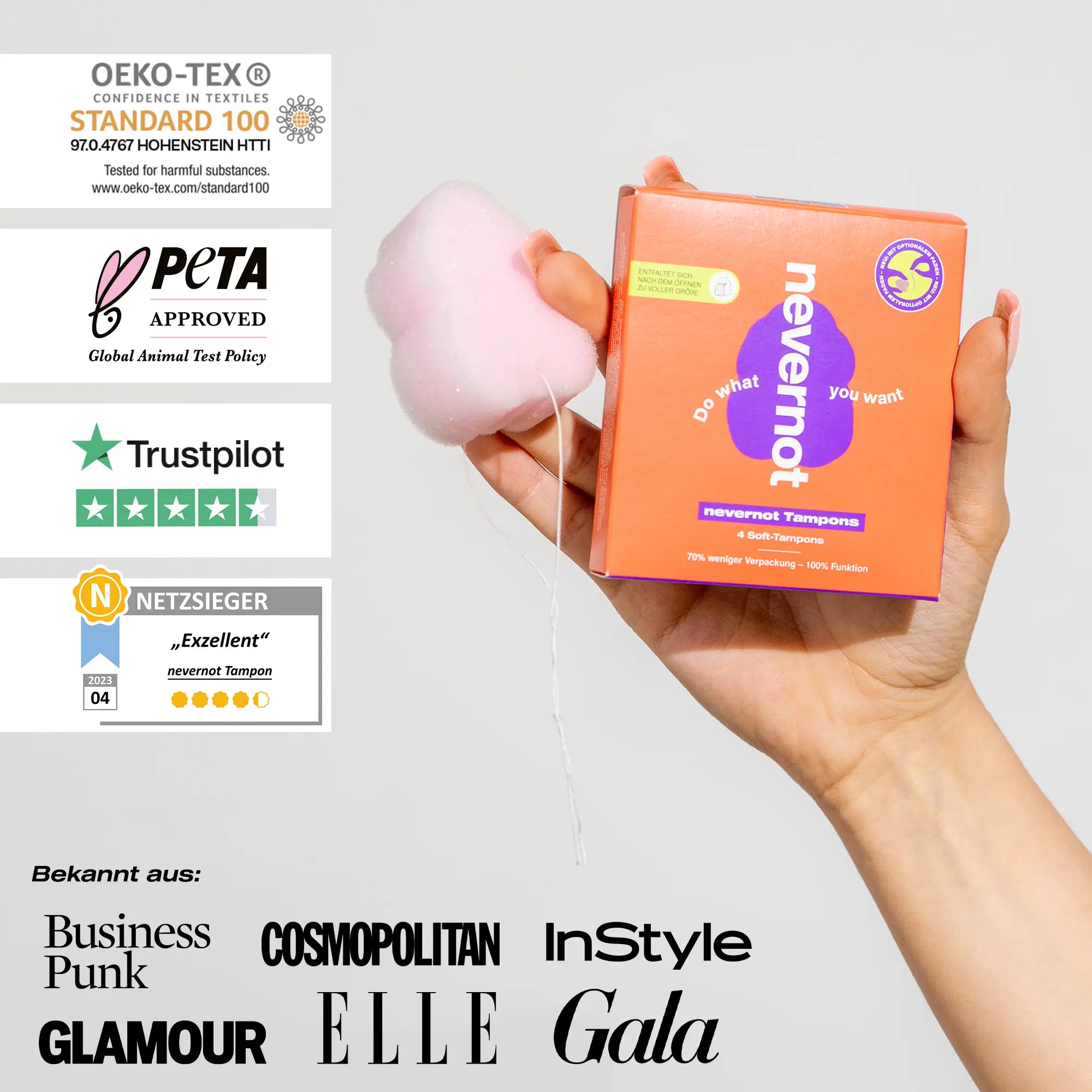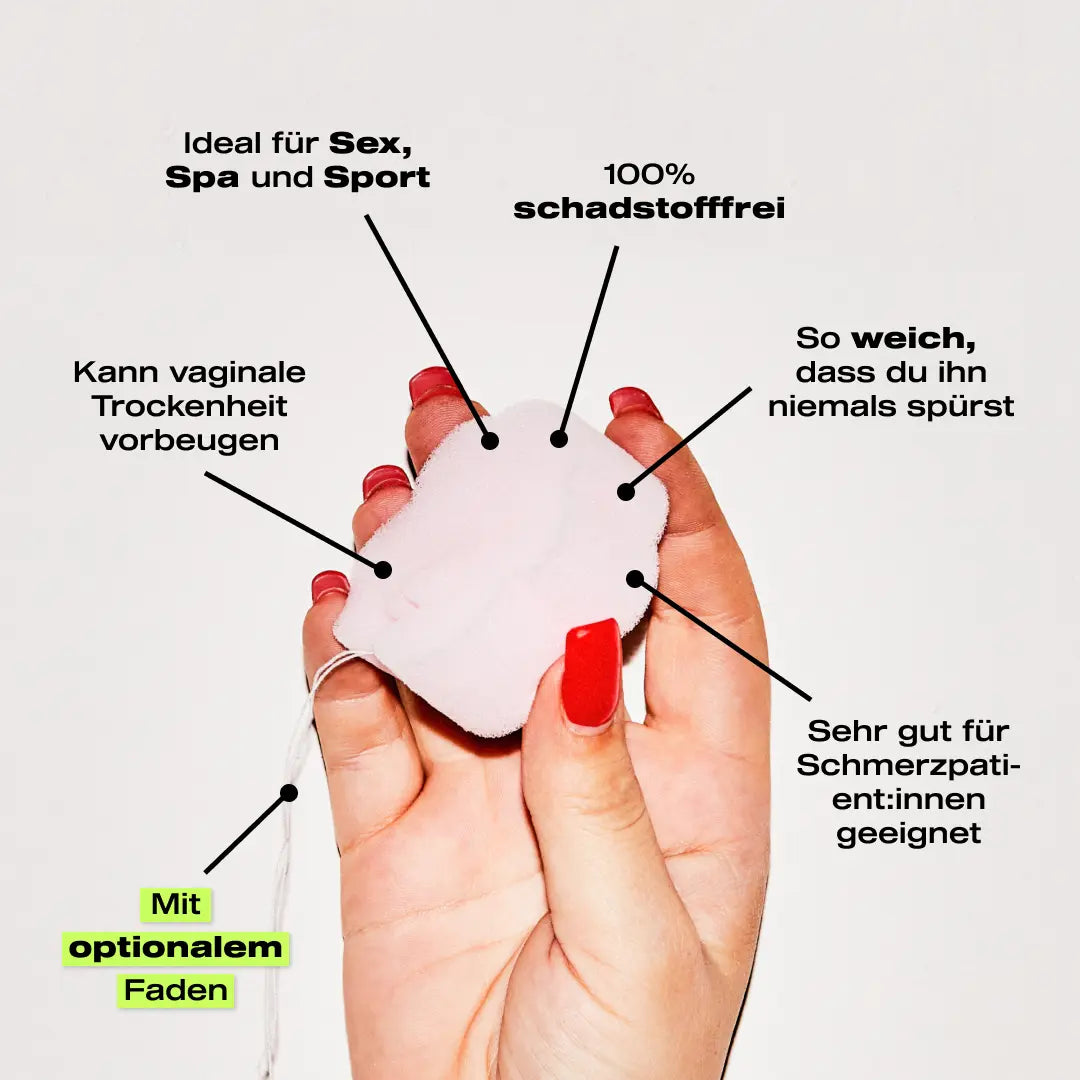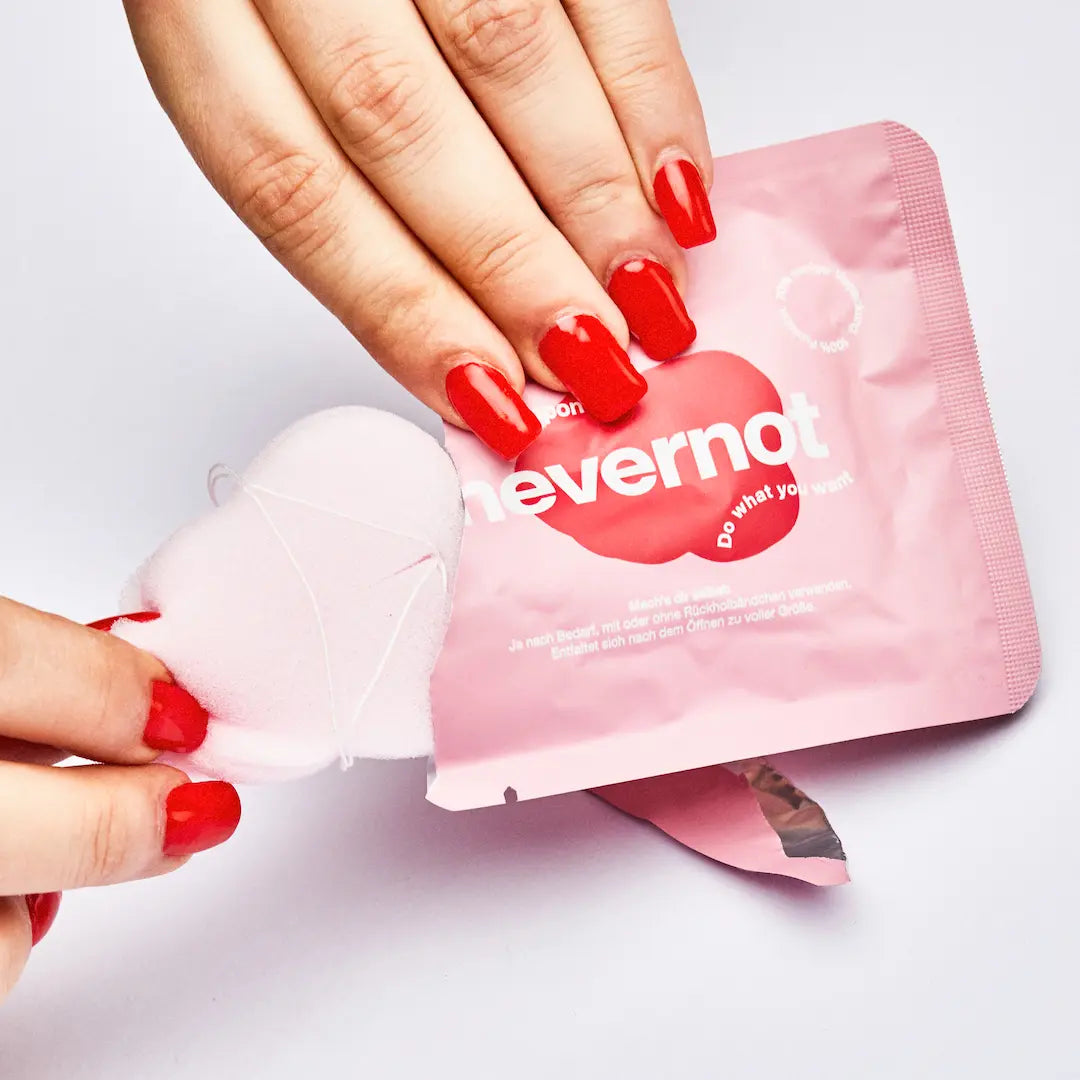 incl. VAT plus shipping costs
Now available in a 150-piece supply-pack!

📦 Purchase your Soft-Tampons sustainably in a recycled outer box
% Get 90€ bulk discount on your tampon supply with a subscription!
🔥 Period sex? The sheets stay clean!
💕 Highly suitable for individuals with pain and athletes: You'll never feel it
🧶 The first Soft-Tampon with an optional string
🧡 Thanks to vacuum packaging, it fits in any pocket and wallet
☁️ Made of super soft foam, 100% free from harmful substances
Save 20% with
nevernot Tampon subscriptions
Your Feedback
nevernot Tampons are easy to use and are just so perfect for dancers and people, that are super horny during their period.
The Soft-Tampons from nevernot have changed my life!
I have never felt so free in a day!!