Özlems Lieblingsprodukte
Nur kurze Zeit mit 20% Rabatt testen!
Einfach nevernot Produkte in den Warenkorb legen und mit dem Code 20% sparen.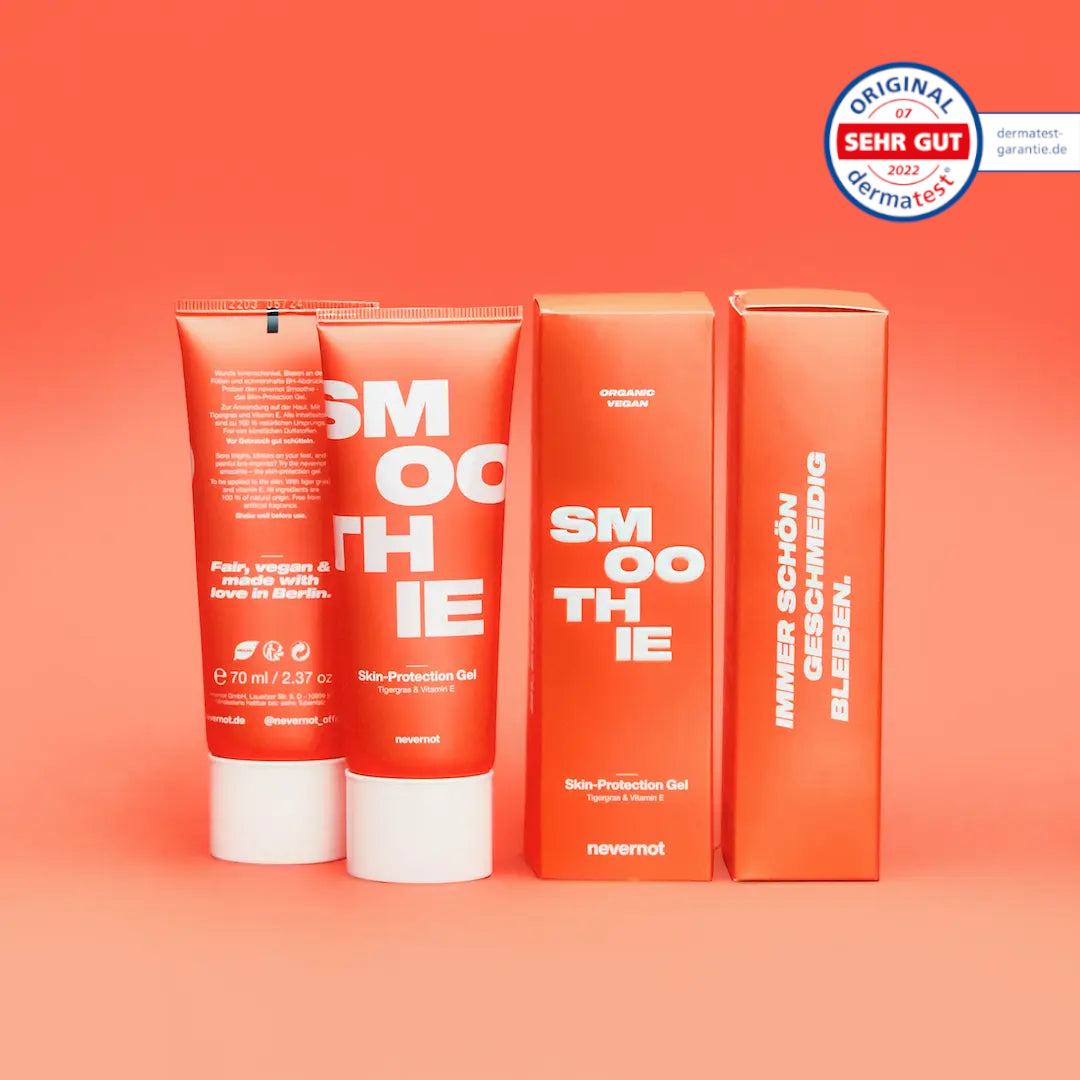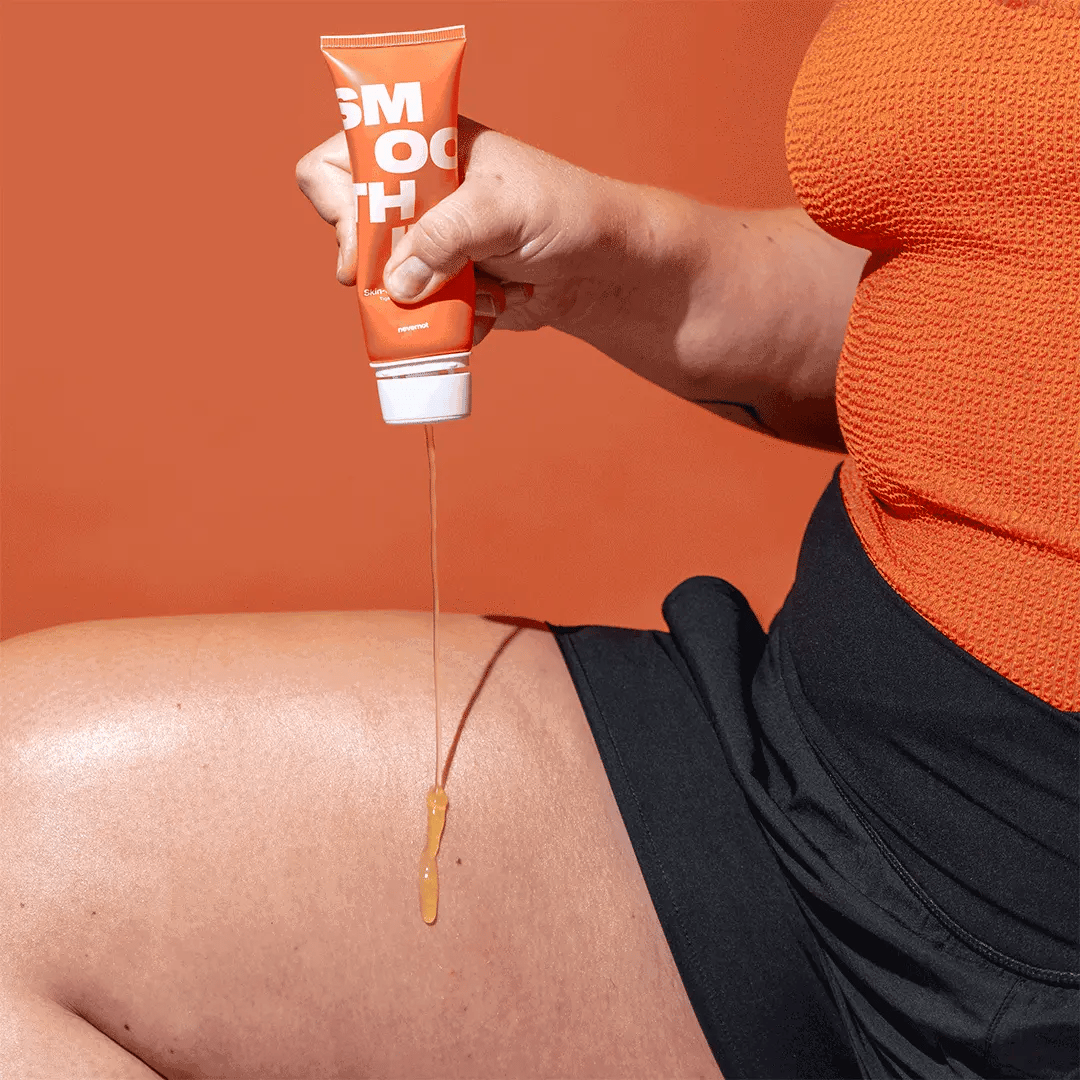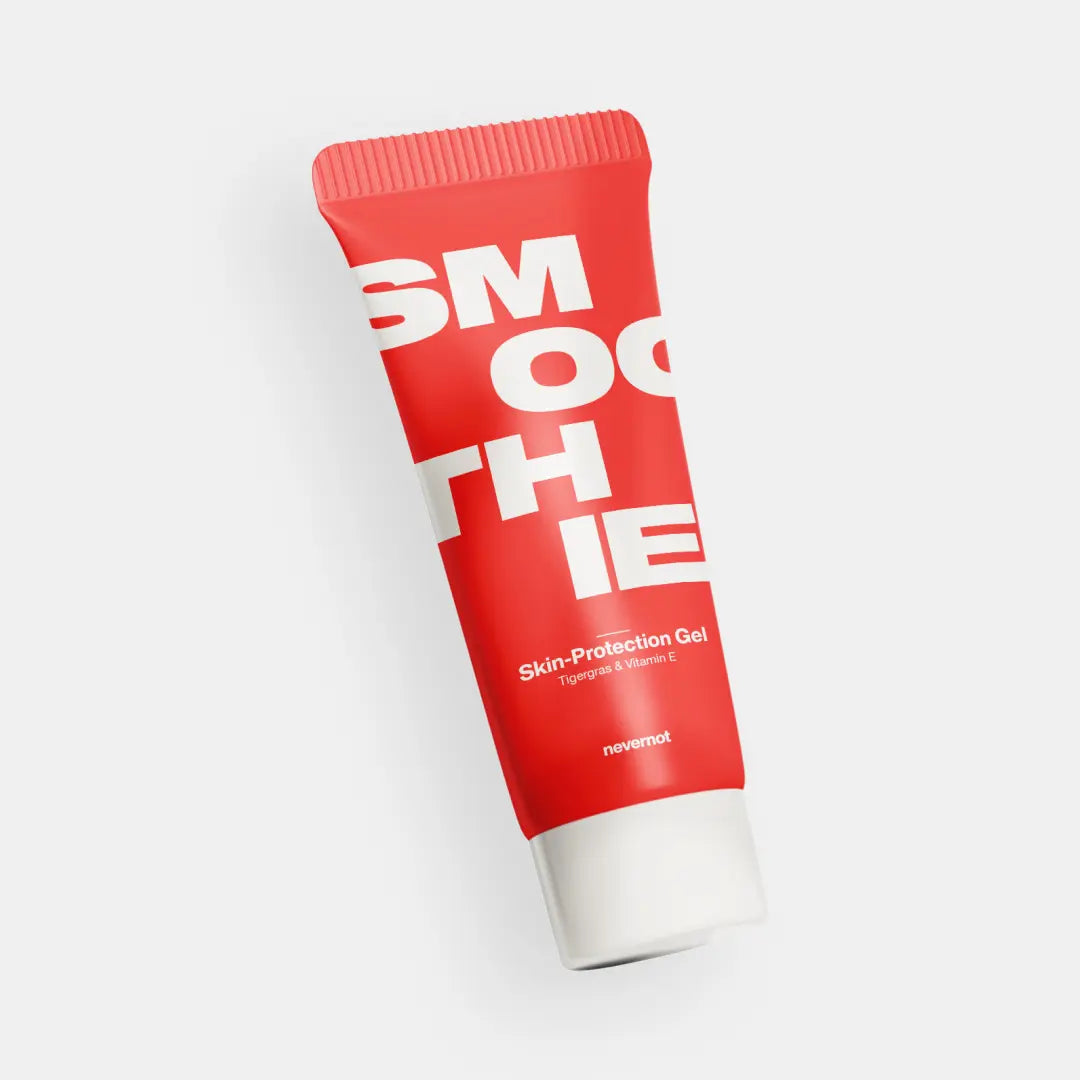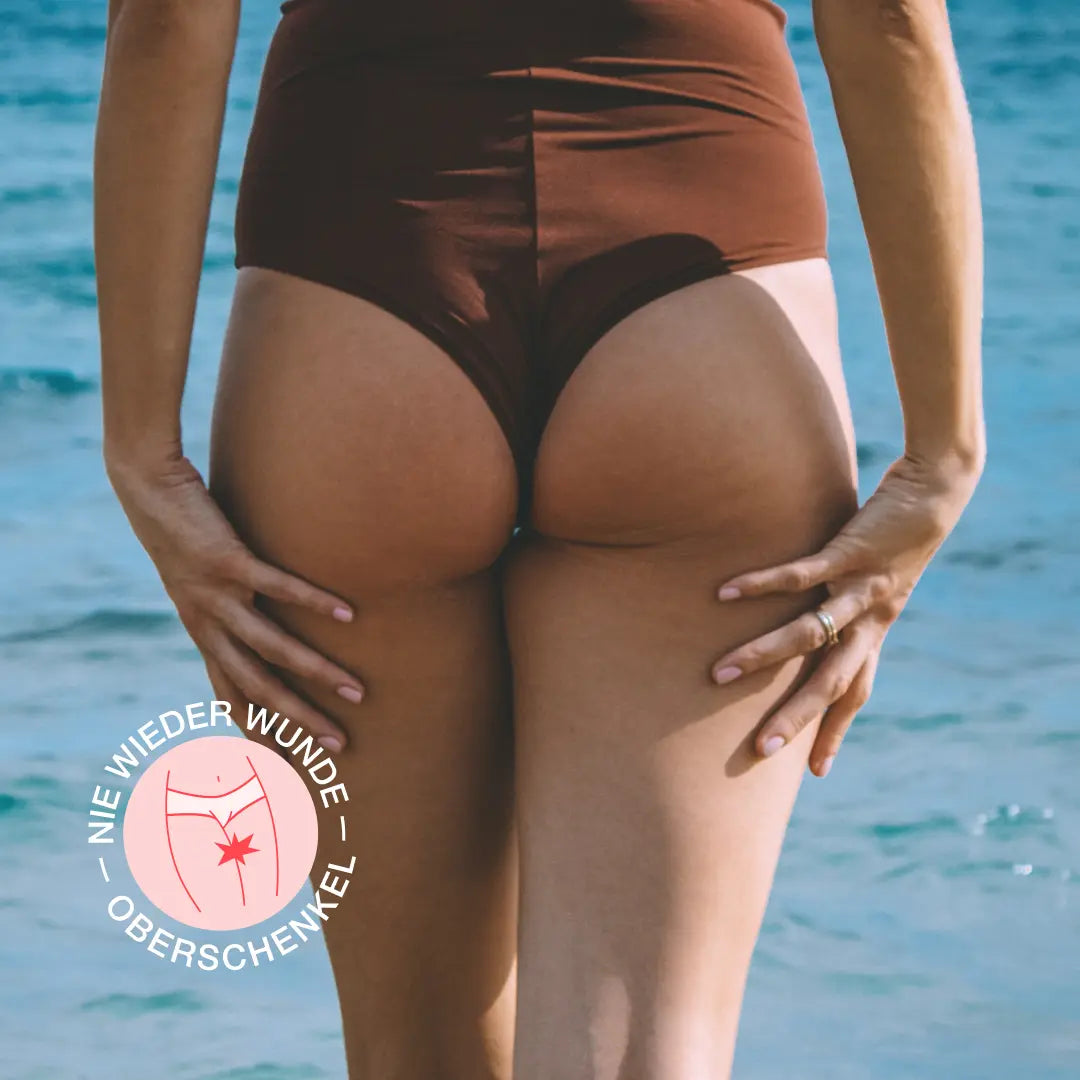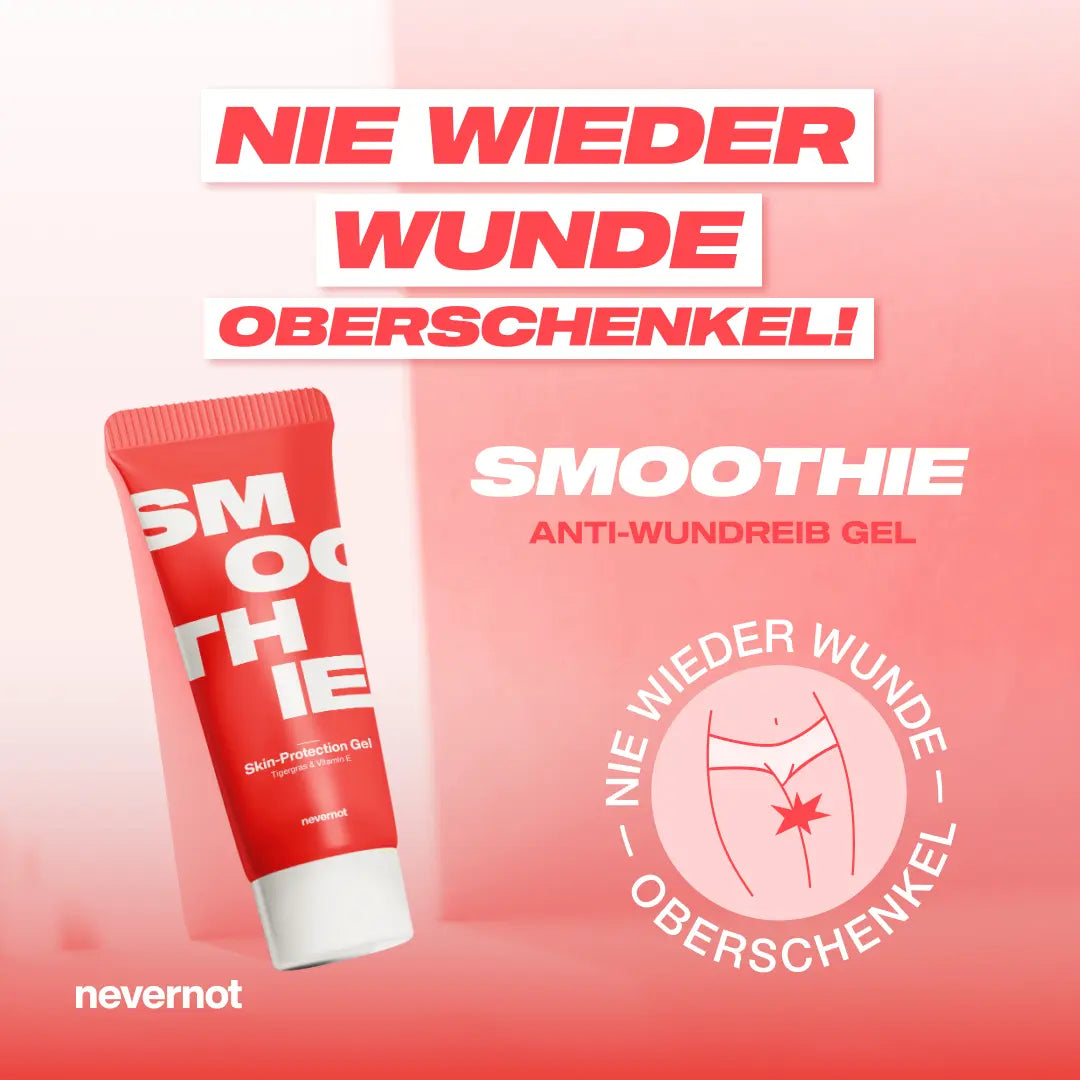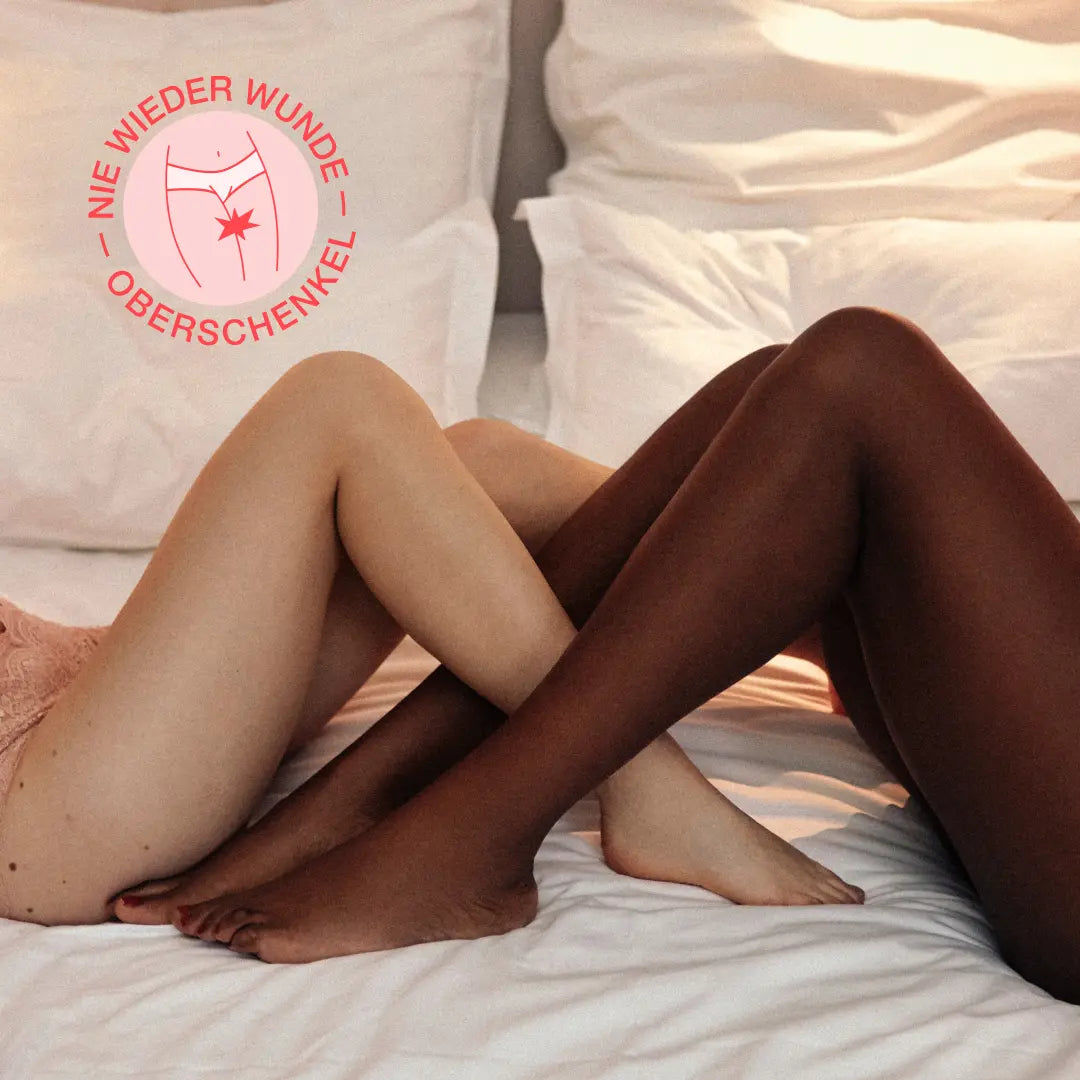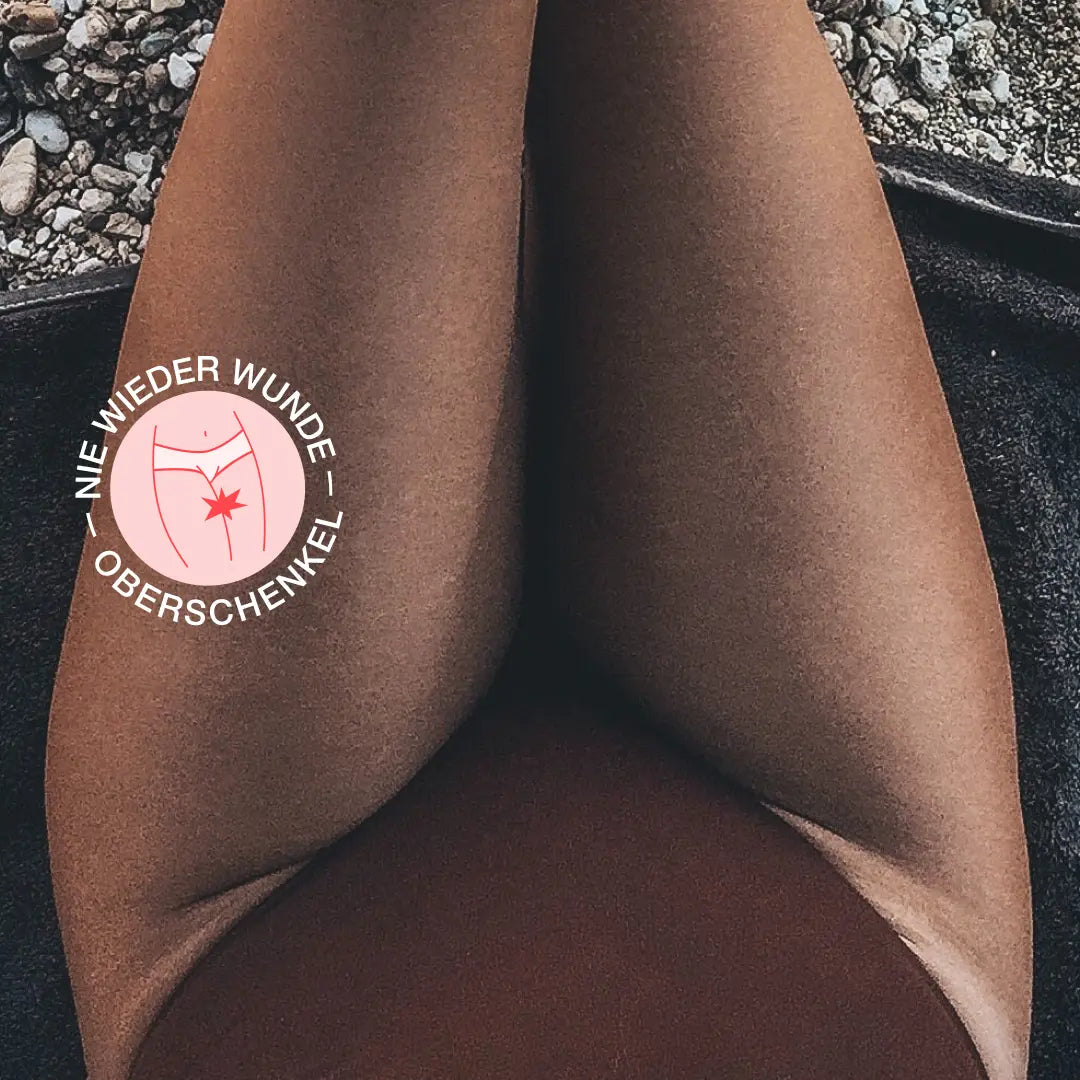 €26,00
Unit price
€37,14
per
100 ml
incl. VAT plus shipping costs
Hello Smoothie and Goodbye sore inner thighs, blistered feet, and painful bra marks. This skin protection gel forms a long-lasting, invisible cover film that protects you and your skin from friction and irritation since everyone has it and nobody talks about it!
Guaranteed to be smoother than your pick-up lines!
💯% natural ingredients, 0% silicone!
🐅 with tiger grass: antibacterial, calming and regenerative

🍋 with vitamin E: for increased skin resistance, counteracts inflammation
🌿 with jojoba oil: nourishing, protective and smoothing
Shake well, apply thinly, get started: whether it's your workout routine, your summer walk, or the purchase of sandals – don't worry no more. • Pull off the lid
• Turn the applicator
• Pull the applicator slightly upwards
• Apply the product

For use on the skin. Prevents chafing. Vitamins included.

• Tiger grass: Stimulates collagen formation for better skin regeneration and wound healing. Prevents scarring and stimulates cell growth.
• Jojoba oil: Anti-inflammatory, nourishing and relaxing. Antibacterial and anti allergenic. Great for all skin types.
• With vitamin E: For more moisture and increased skin resistance. Anti-inflammatory, nourishing and smoothing.

OCTYLDODECYL OLEATE, OCTYLDODECYL STEAROYL STEARATE, BRASSICA CAMPESTRIS/ALEURITES FORDII OIL COPOLYMER, SIMMONDSIA CHINENSIS SEED OIL*, HELIANTHUS ANNUUS SEED OIL*, POLYHYDROXYSTEARIC ACID, OCTYLDODECANOL, TRIHYDROXYSTEARIN, HELIANTHUS ANNUUS HYBRID OIL*, LINOLEIC ACID, TOCOPHEROL, SALVIA TRILOBA LEAF EXTRACT*, CENTELLA ASIATICA EXTRACT*, PALMITIC ACID, STEARIC ACID, LINOLENIC ACID
*from organic farming

The nevernot Smoothie completely comes without silicones – why is that so important?

Unlike comparable products on the market, the smoothie is completely without silicones, without having to compromise on effectiveness. Silicones are bad for you and our environment. They promise effects, but these effects are only superficial, short-term and purely optical. They have no nurturing effect whatsoever. In the long term, silicones even harm your body. The Smoothie consists of ingredients that are 100% natural. No silicone, same effect!

Unsere Geheimwaffe zum Sommer:
Das Summer Saver Kit
Hier, um deinen Sommer noch besser zu machen, kommt das Summer Saver Kit mit 8 Soft-Tampons für den Ausflug zum See, dem Smoothie gegen reibende Hautpartien und einer Packung Quickies für den Frischekick zwischendurch!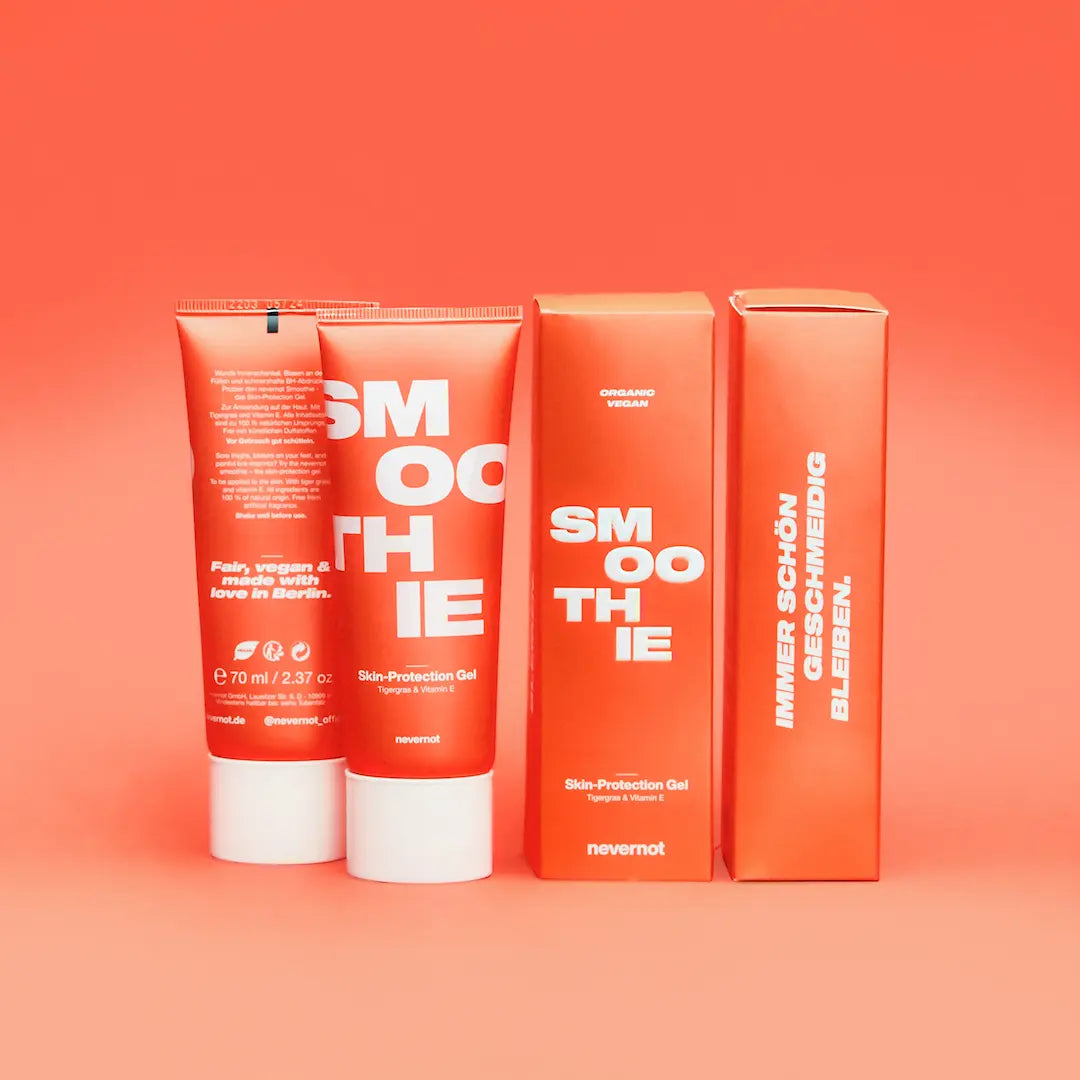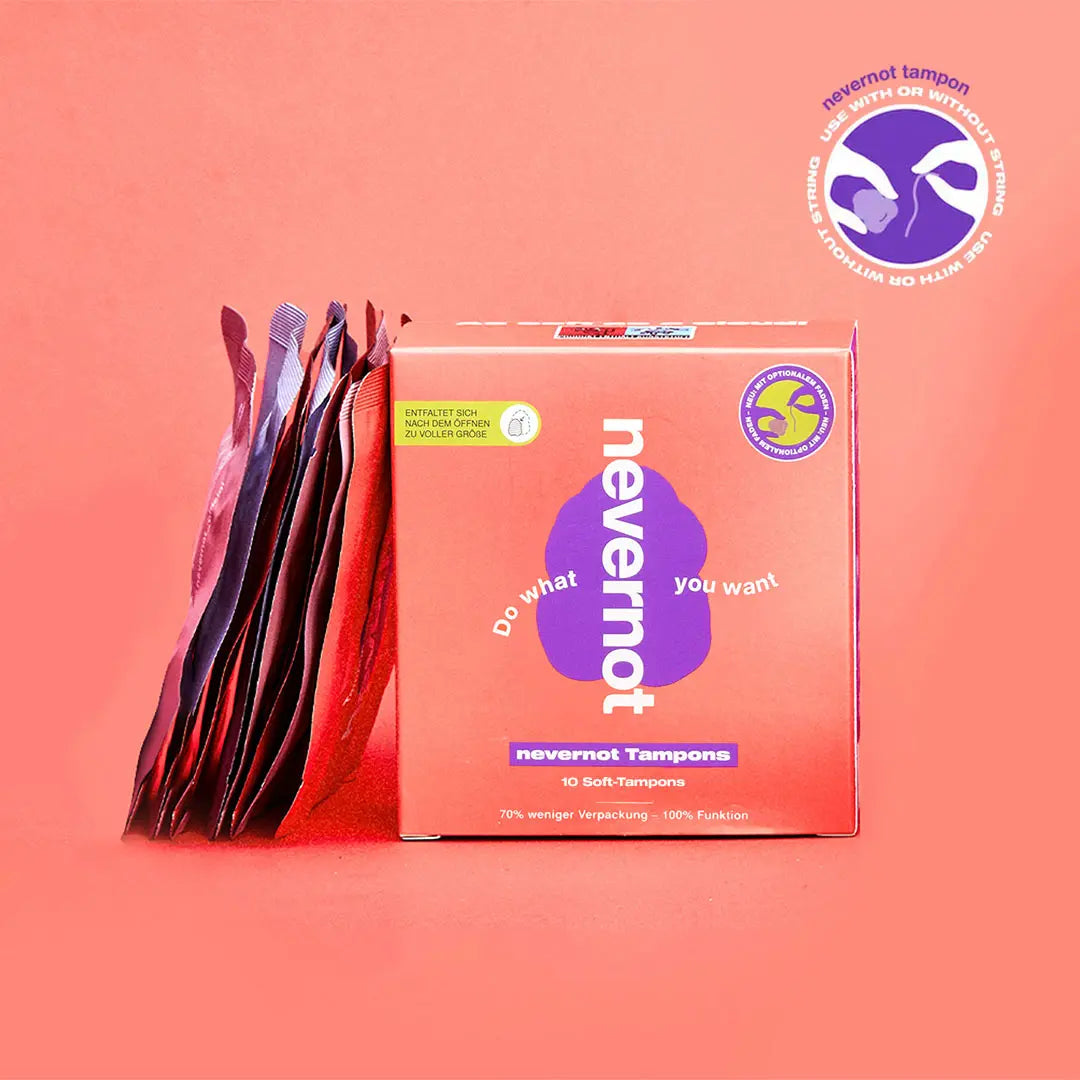 incl. VAT plus shipping costs
Save 15% with the Summer Saver Kit: Smoothie, Intimate Wipes + Soft Tampons.
Which summer type are you? Whether you're a festival fan, amateur swimmer, beach babe or adventurer, we got you covered - with the Summer Saver Kit!
🧡 Sore thighs in summer? Not with me! The Smoothie - your anti-chafing gel - will save you from too much rubbing and sore spots. Reach for the smoothie instead of the bike shorts under your dress.
☁️ You got your period and want to go swimming? You want to have sex during your period but do not mess up your sheets? You want to do sports, but a cup and cotton tampon press? Then reach for the soft tampon, as an add-on to your menstrual product mix. For special occasions.
👅 Heading out to some festivals this summer and want to feel fresh? Got a spontaneous date with your summer fling? You're out and about and want to change your cup? No problem with the Quickies! Just wipe and you're ready to go.
Nur das Beste für dich
NATUR STATT SILIKONE
Anders als vergleichbare Produkte auf dem Markt, kommt der Smoothie ganz ohne Silikone aus, ohne dabei an Wirkungskraft einbüßen zu müssen. Silikone sind schlecht für dich und unsere Umwelt.
Sie versprechen Effekte, diese sind aber nur oberflächlich kurzfristig und rein optisch. Sie haben keinerlei pflegende Wirkung. Langfristig schaden sie deinem Körper sogar.
Der Smoothie besteht aus Inhaltsstoffen, die 100% natürlichen Ursprungs sind. Kein Silikon, gleiche Wirkung.
Nur für kurze Zeit
🔥 20% sparen 🔥 Code: OEZLEM20