Hannahs Lieblingsprodukte
Nur kurze Zeit mit 25% Rabatt testen!
Einfach nevernot Produkte in den Warenkorb legen und mit dem Code 25% sparen.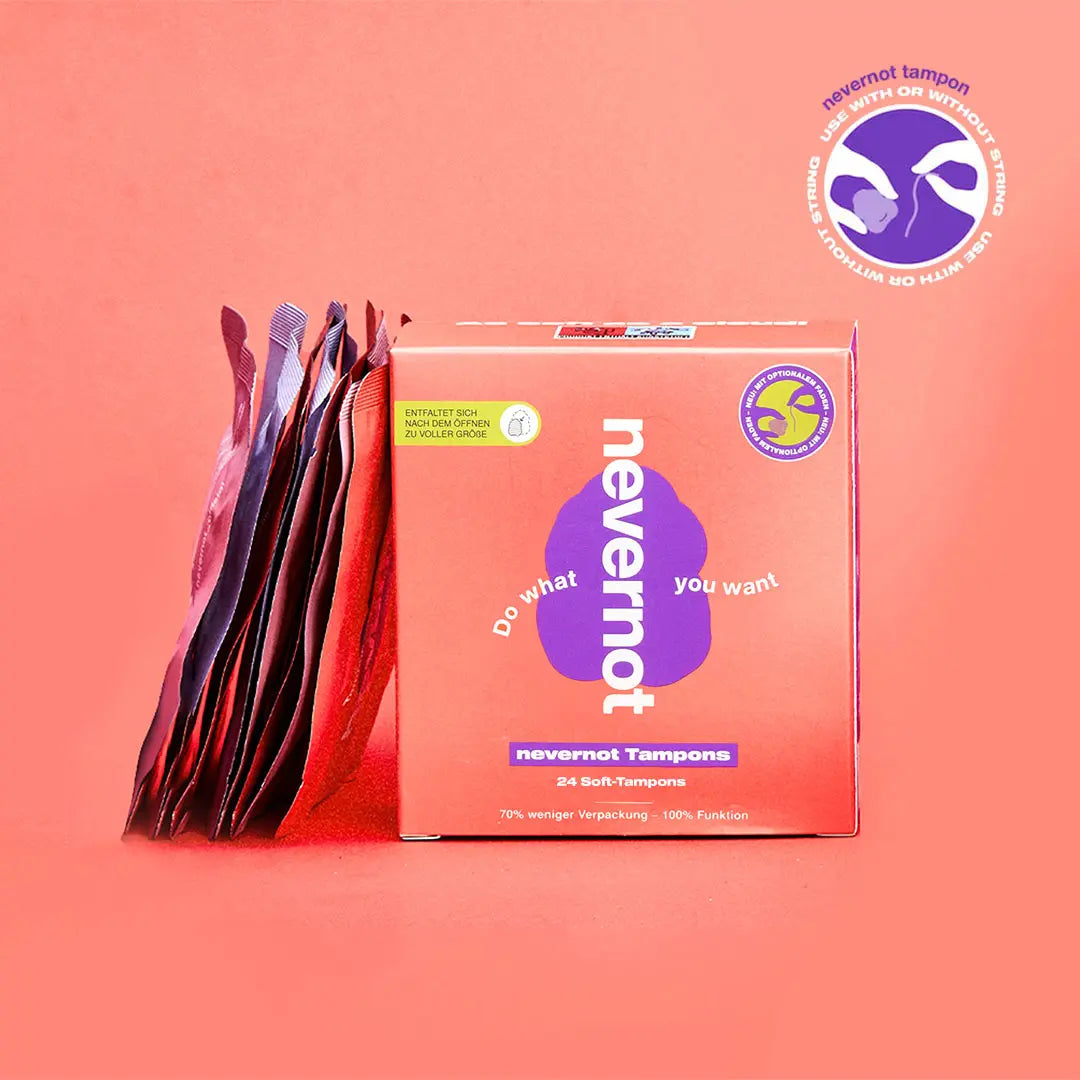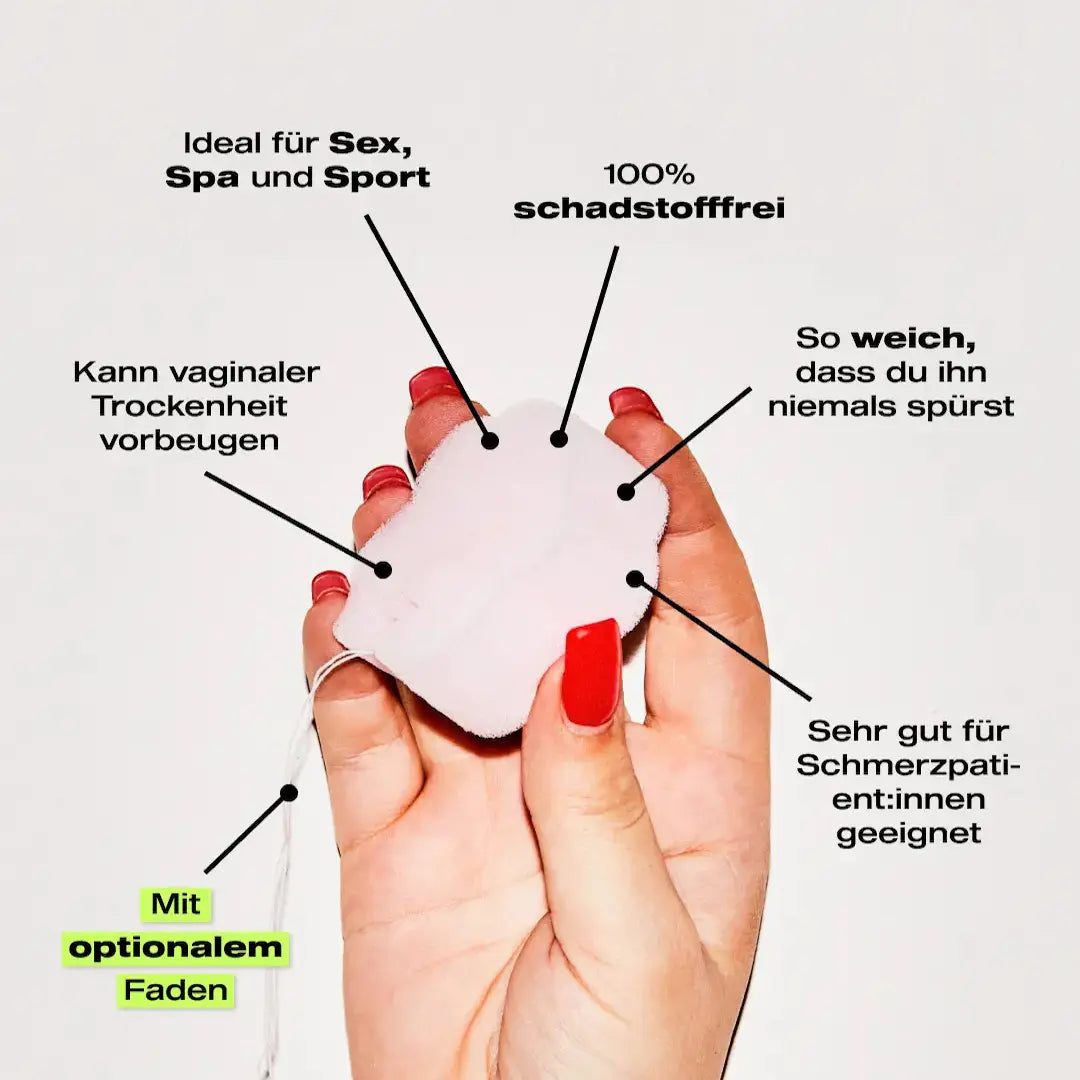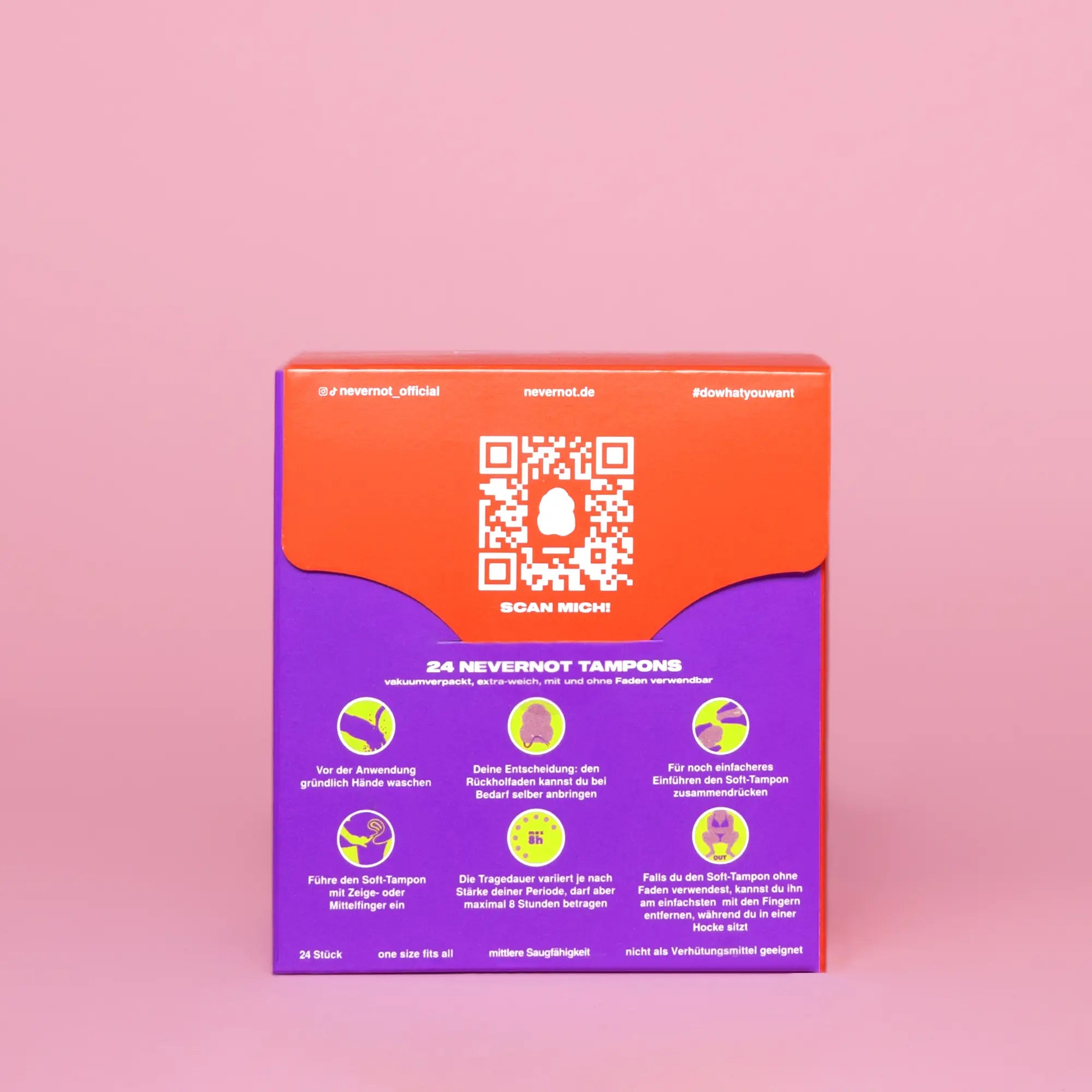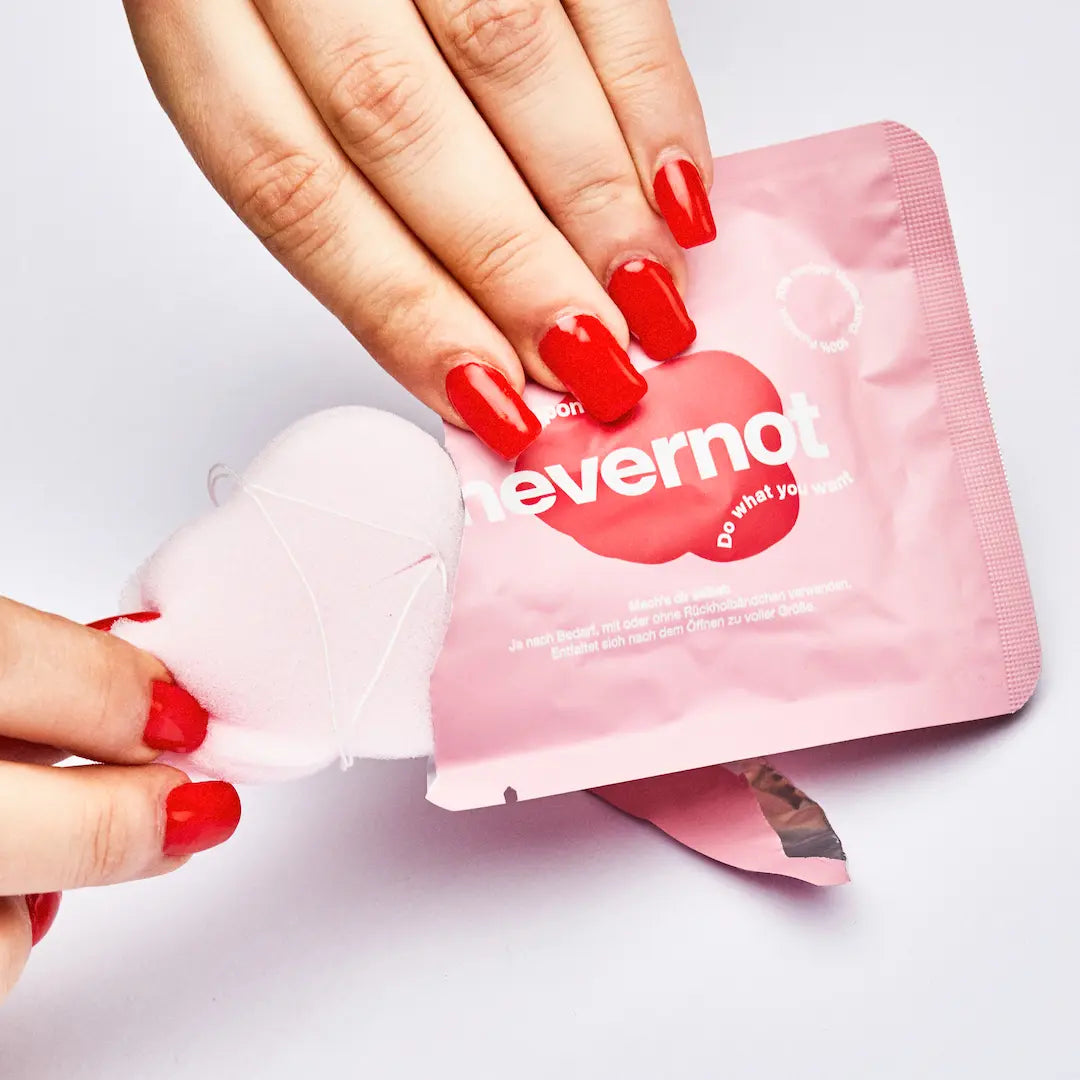 incl. VAT plus shipping costs
NEW: The space-saving 24 pack!
The nevernot tampon - The world first
🔥 Period sex? The sheets stay clean!
💕 Very well suited for pain patients and athletes: You never feel it
🧶 The first soft-tampon with optional thread
🧡 Thanks to vacuuming it fits in every pocket or purse
☁️ Made of super soft foam, 100% free of pollutants
Please dispose of the used soft tampon in the residual waste - not in the toilet flush!

nevernot Tip:
If you want to get a feel for how to use the soft tampon, you can use it in combination with the optional thread. Try removing the soft tampon first with the thread attached but without using it, that way you can get used to removing it. However, if you need a little more practice, you can simply pull out the soft tampon by the thread.
The Soft-Tampons from nevernot are 100% free from harmful substances.

The optional thread is made of 100% organic cotton.

Our outer packaging is made of biodegradable or recycled materials and printed with biodegradable ink.
The Soft-Tampon is a perfect beginners Product. What does that mean?

You are afraid of not being able to remove the Tampon? Don't be!
Thanks to the unique cloud shape and enclosed thread, there will never be this problem again.

Can the thread tear the soft tampon when it is fully soaked?

No, we have also worked on the material, the soft tampon is super tear resistant.

I wear an IUD (or similar) for contraception. Can I use the Soft-Tampons from nevernot?

Yes, in general the nevernot soft tampons can be used very well together with a hormonal IUD, a copper IUD, a copper ball or similar. If you have any concerns, please talk to your gynecologist.

CBD und Sex?
Besser als du denkst!
Indem CBD die Blutgefäße weitet, kann es die Durchblutung der Genitalien verbessern, sodass du mehr Lust und eine höhere Sensibilität spürst. Außerdem kann so die vaginale Befeuchtung angeregt werden: CBD plus Gleitgel gleich doppelt feucht.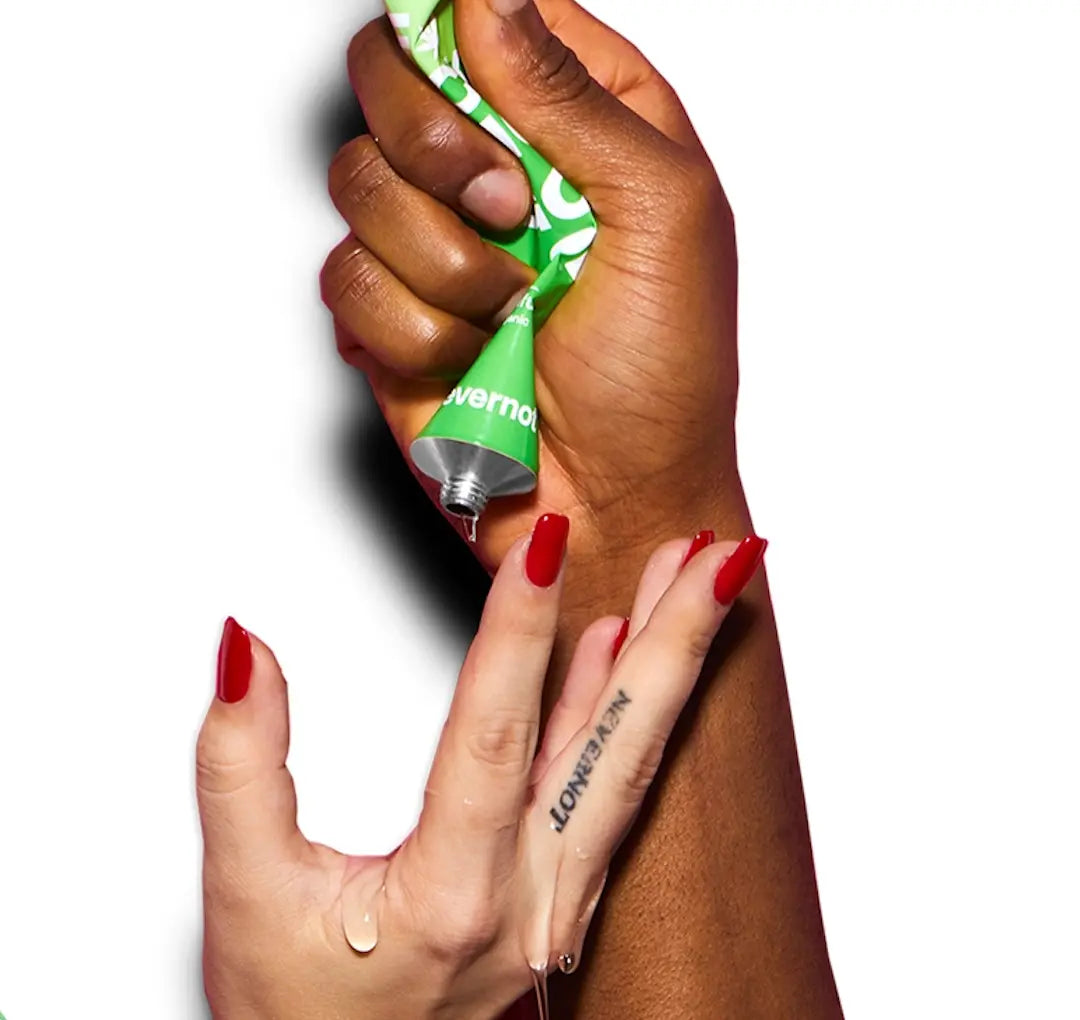 Lebe im Moment:
the lube trio
Egal, worauf du Lust hast: Das Gleitgel Trio ist hier! Wasserbasiertes trifft CBD-infused und silikonbasiertes Gel. Von Anfänger:in bis Session Lover – We got your back!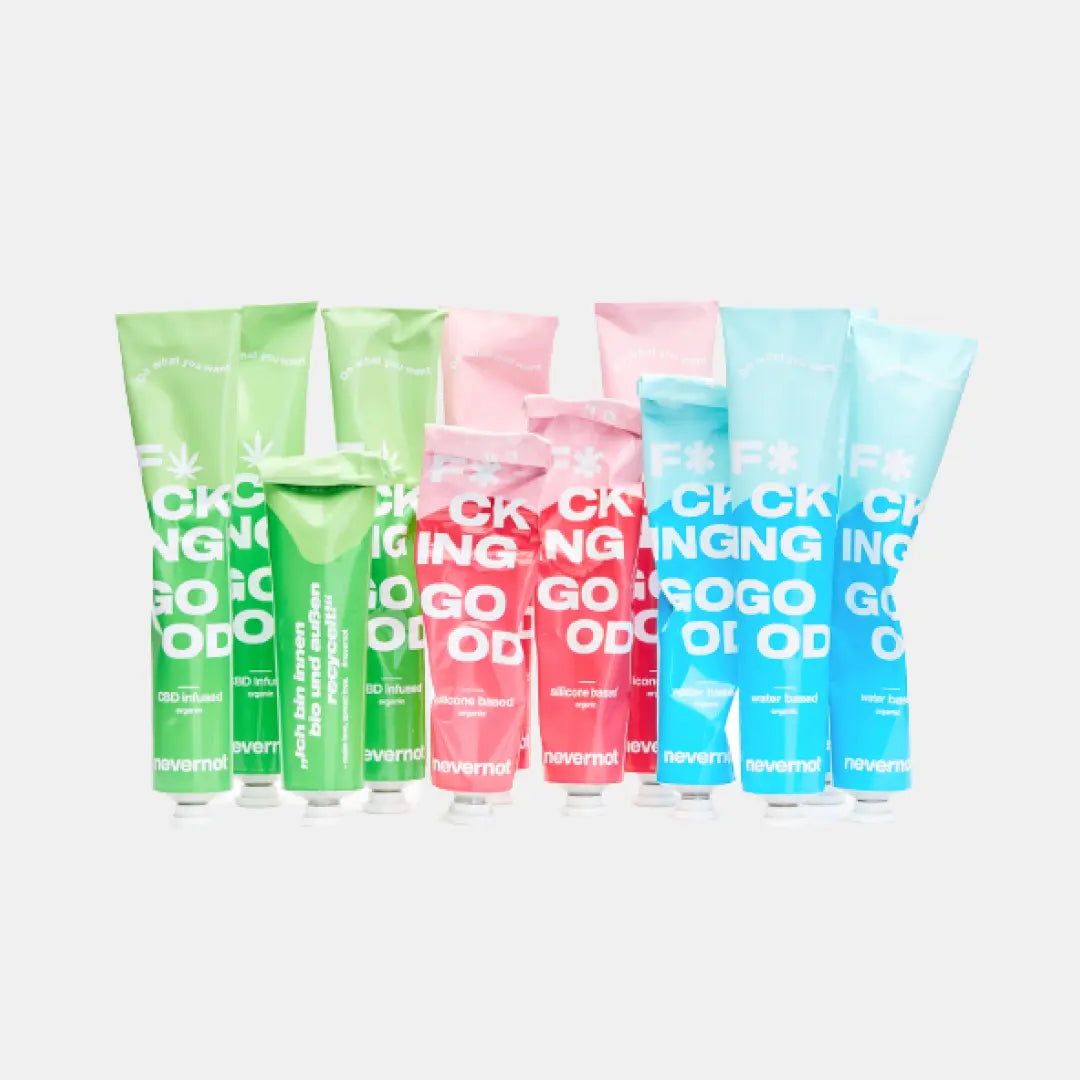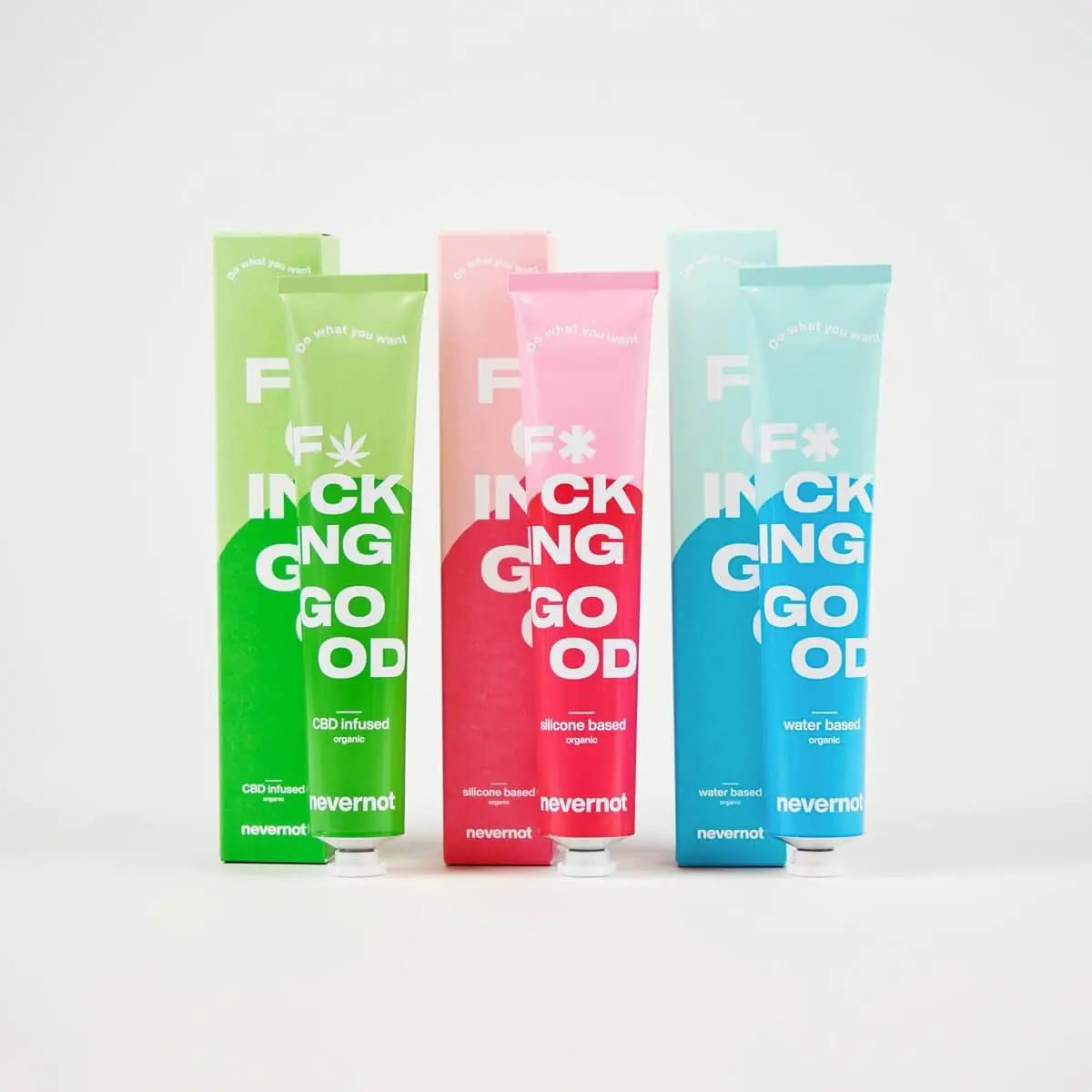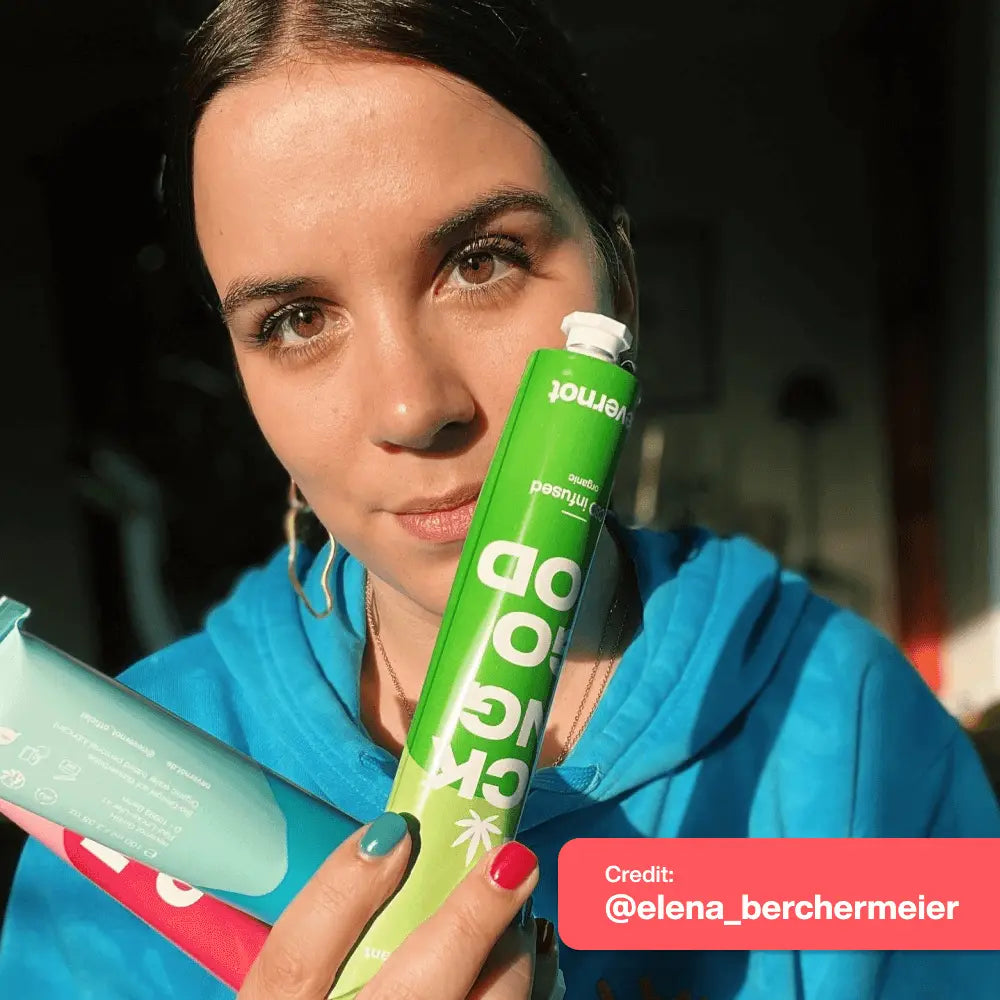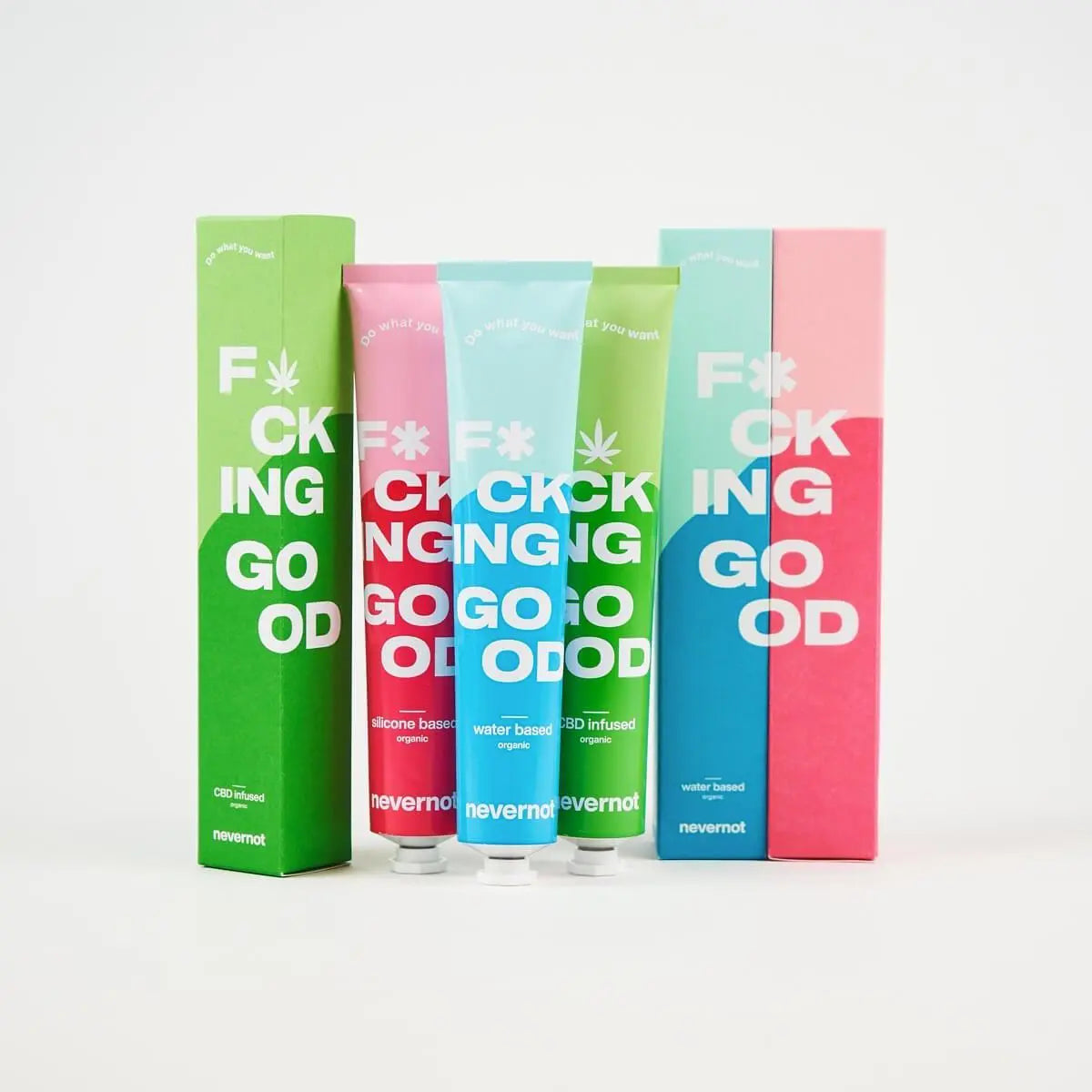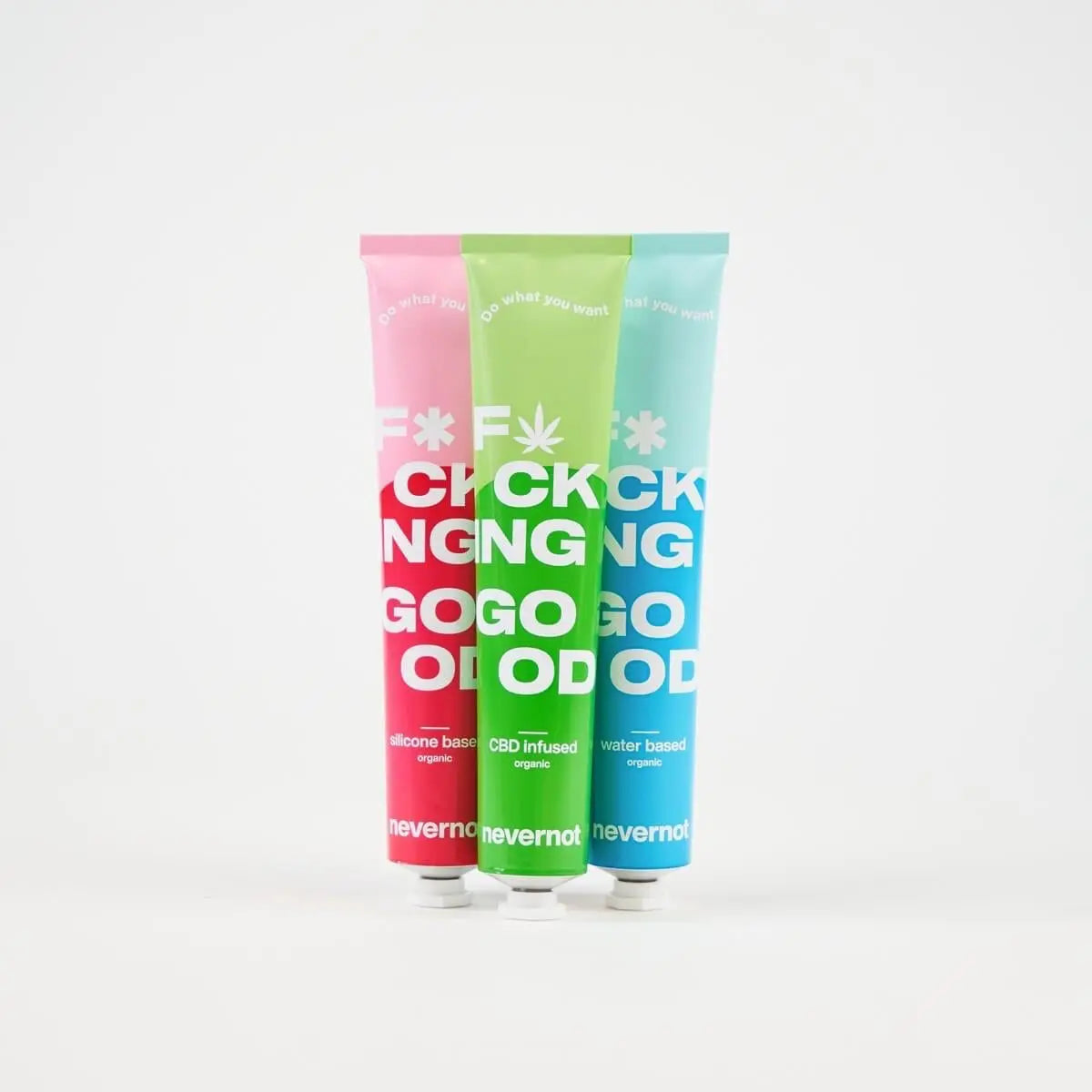 €60,00
€84,00
Unit price
€20,00
per
100 ml
incl. VAT plus shipping costs
Save 28% if you treat yourself to all three lubes as a set!
• Lubricant - CBD-infused (99% organic)
• Lubricant - water-based (99% organic)
• Lubricant - silicone-based (87% organic)

🌱 Organic, vegan and sustainable
🐰 Cruelty-free
♻️ Recycled packaging
💦 Helps with dryness in the intimate area
💕 Dermatologically tested
💫 Grease-free, colorless, odorless
🌸 Optimal PH value

Nur für kurze Zeit
🔥 25% sparen 🔥 Code: HANNAH25
Orgasmus-Tutorial: Besser kommen in 5 Schritten