Jasmins Sommer-Essentials
Exklusiver Sommersale, sichere dir jetzt 30% Rabatt
Einfach nevernot Produkte in den Warenkorb legen und mit dem Code 30% sparen.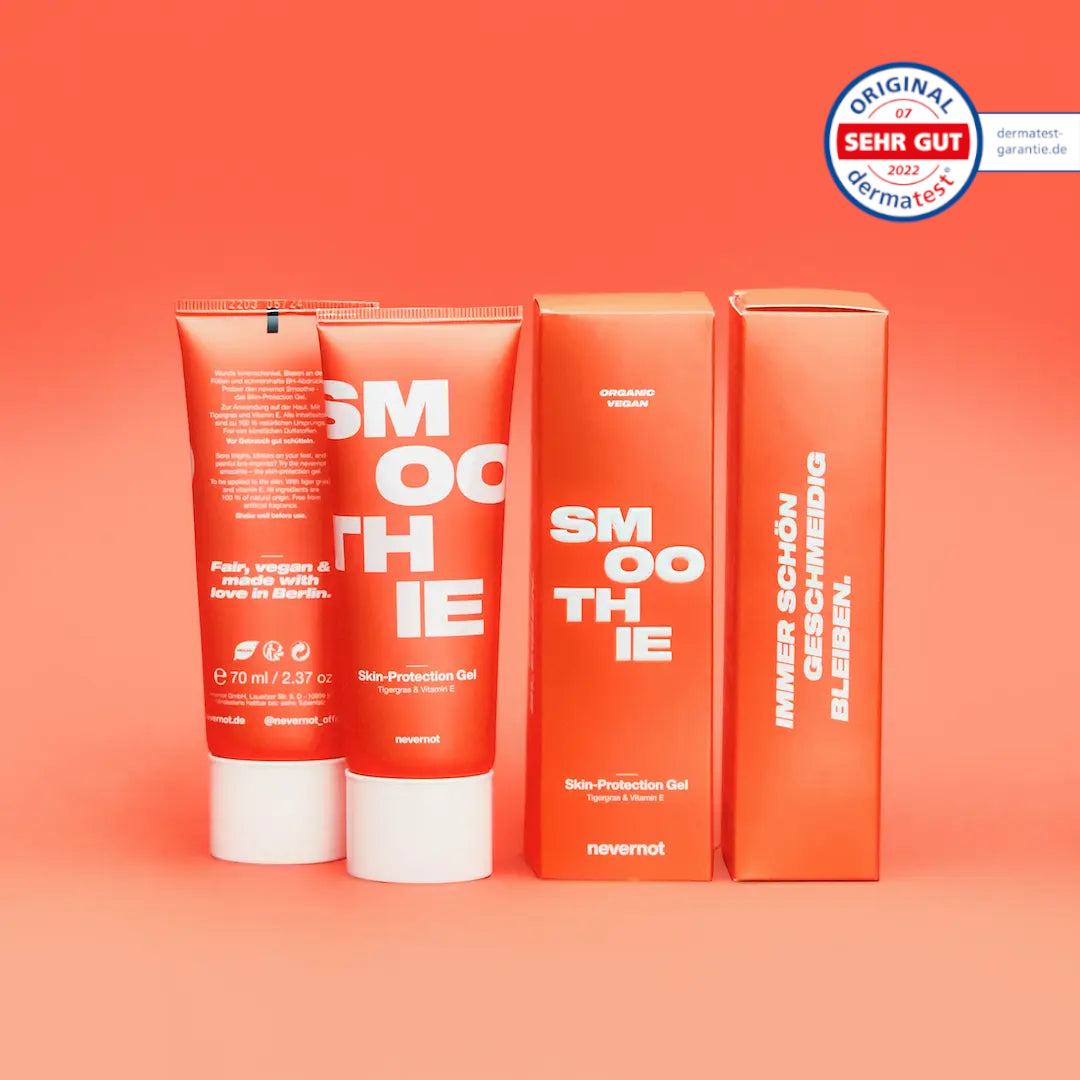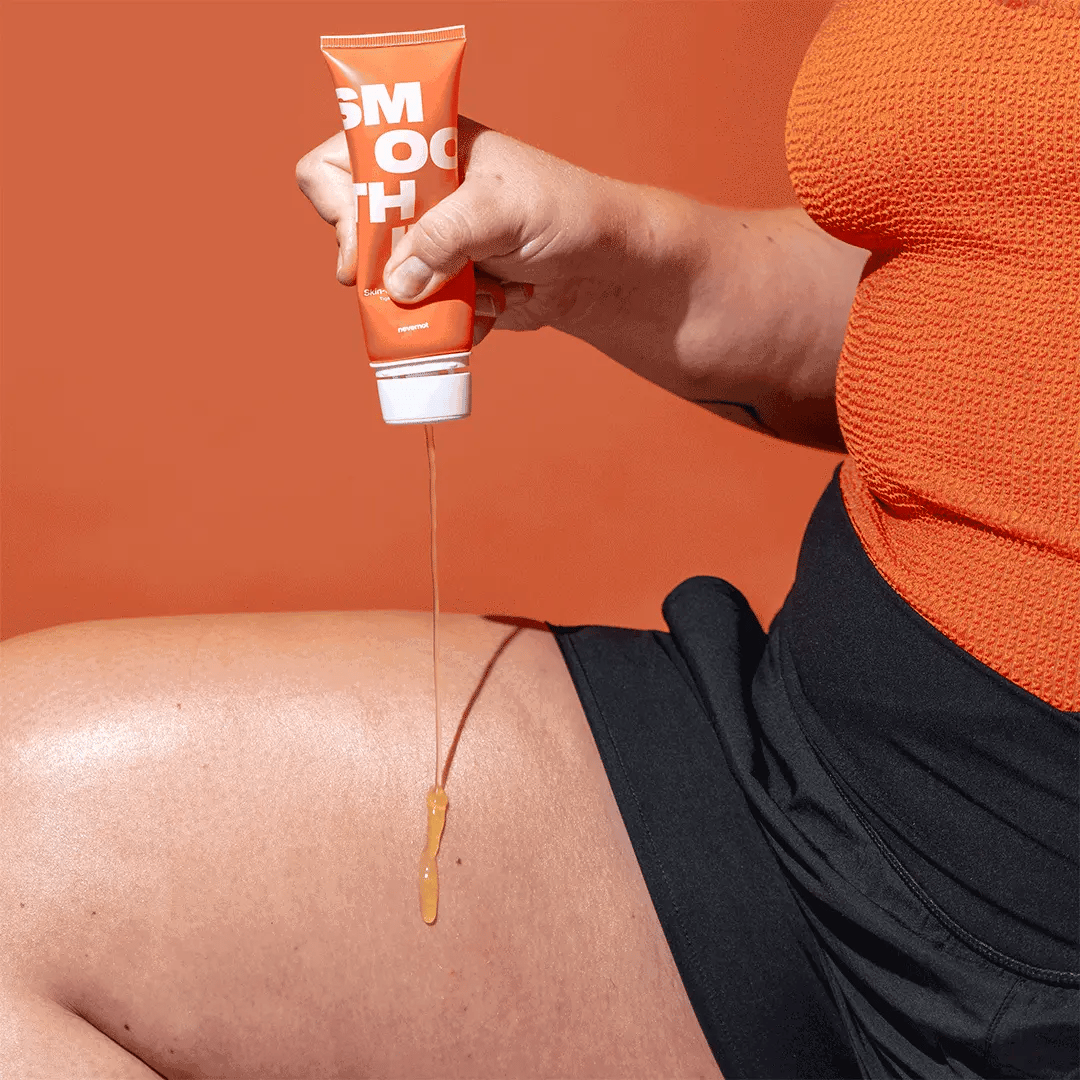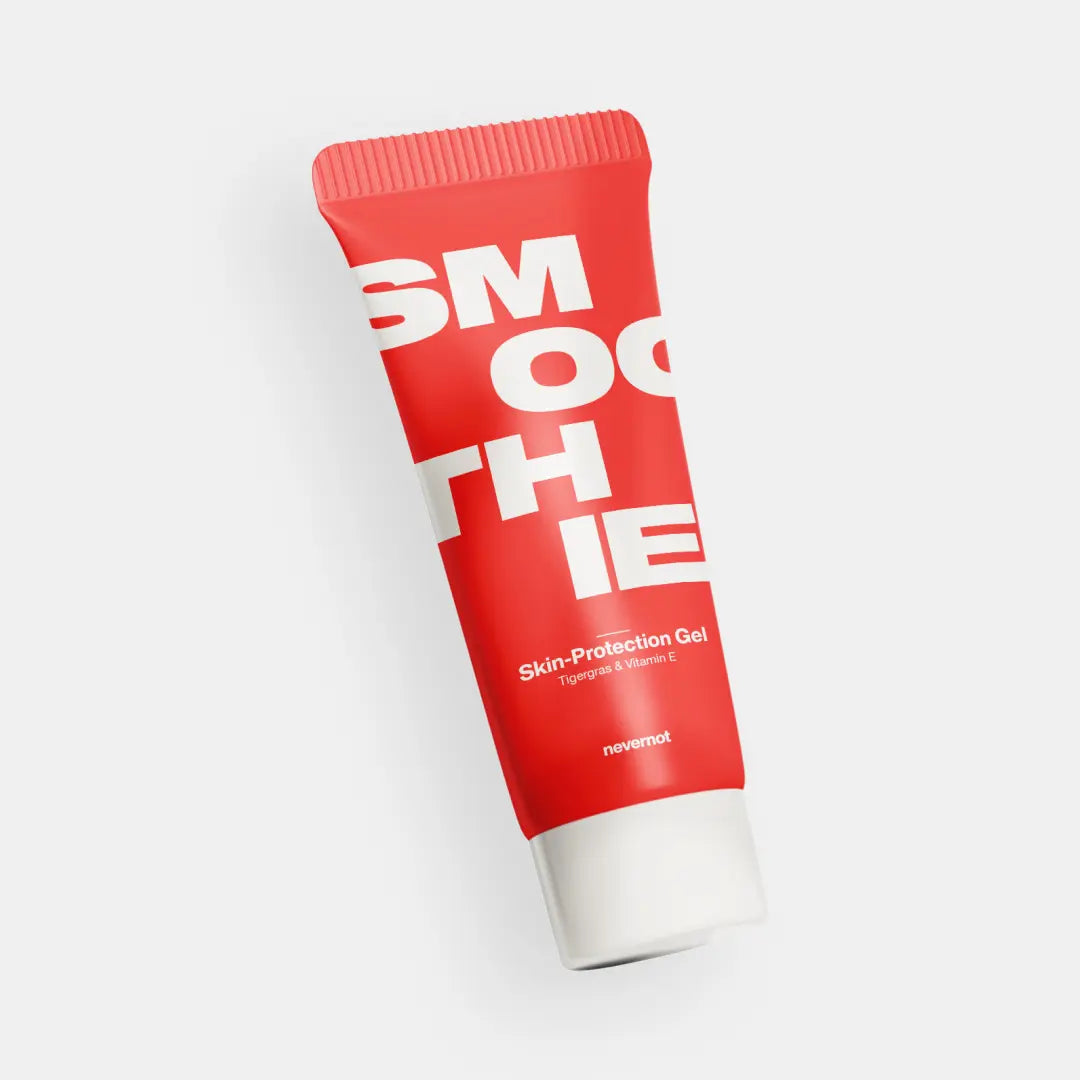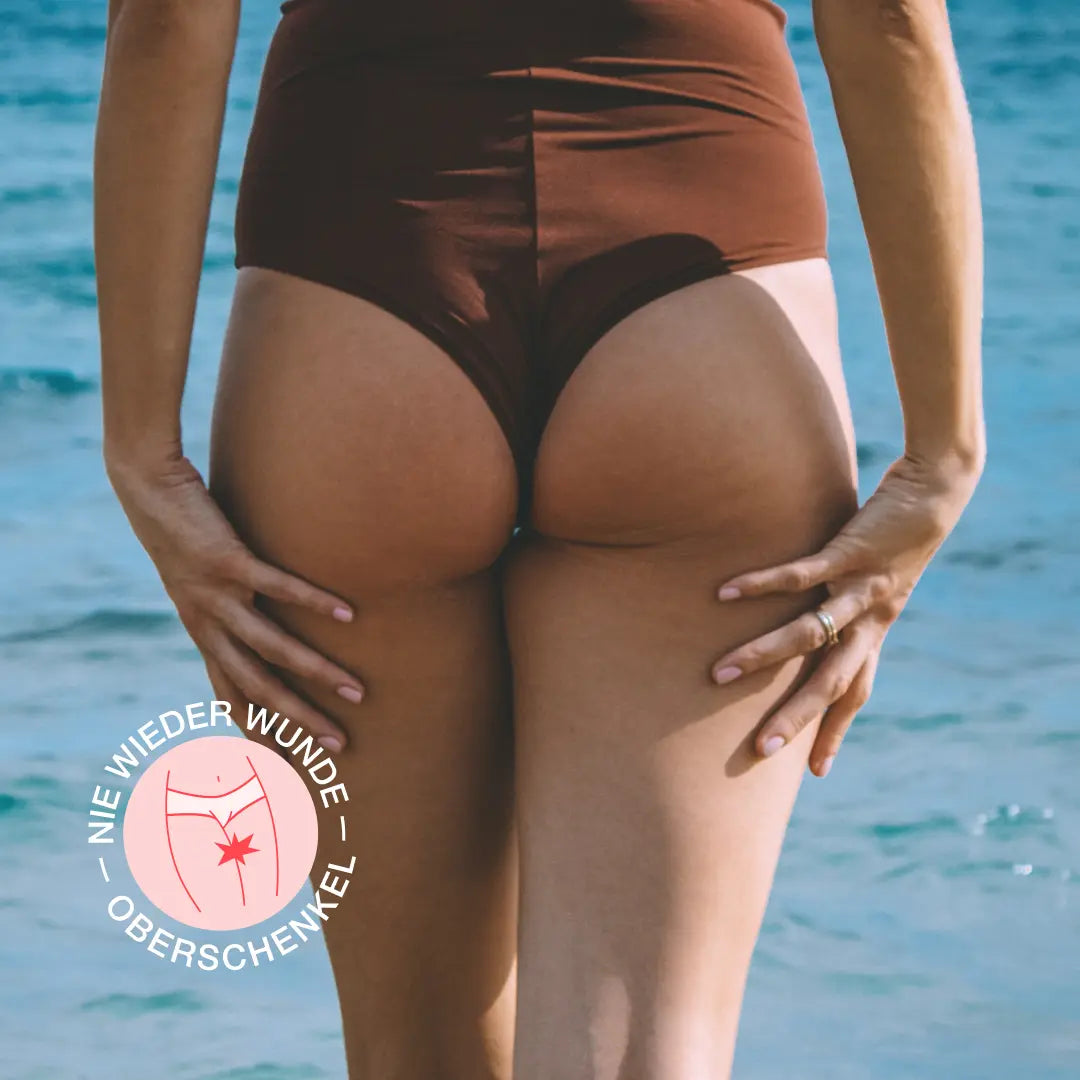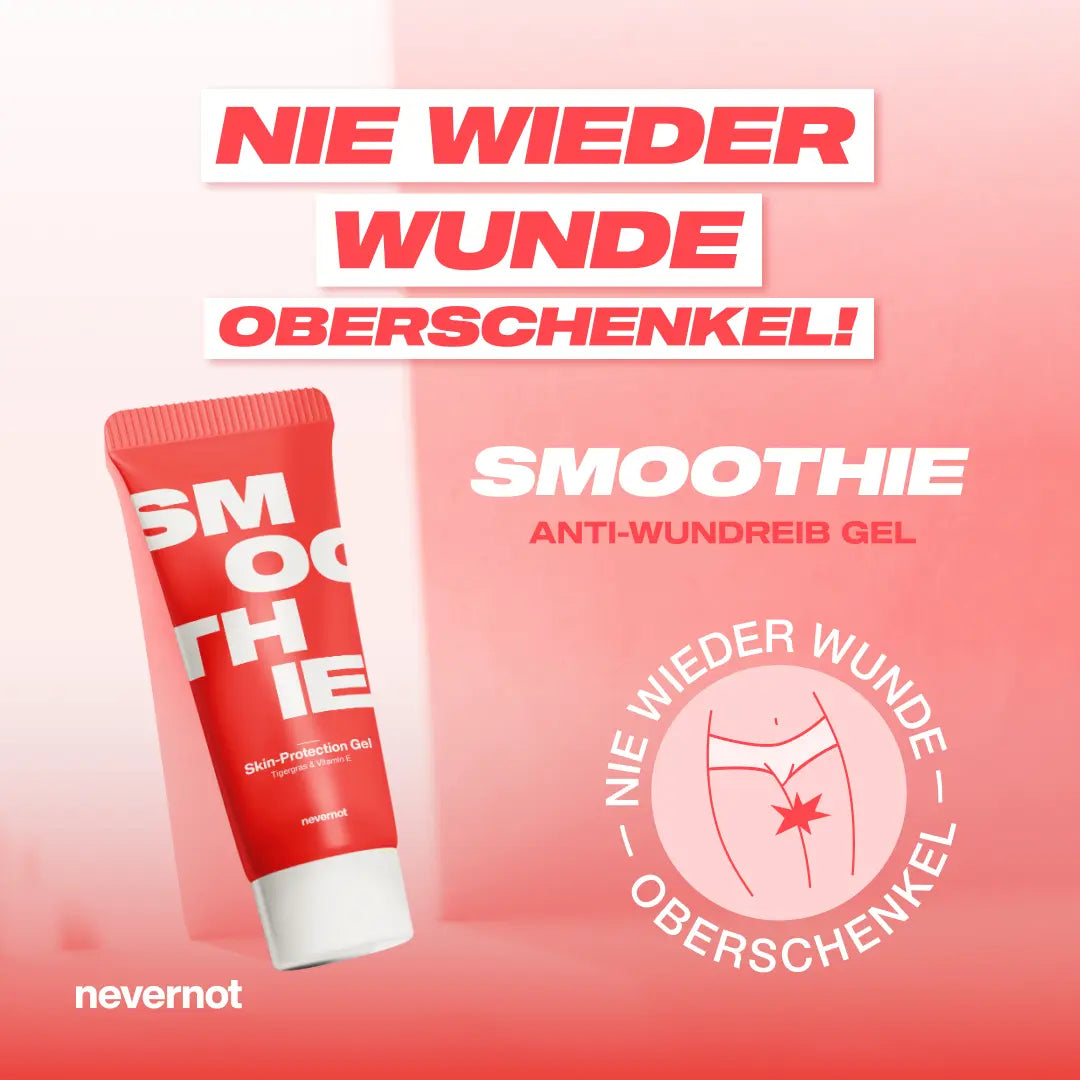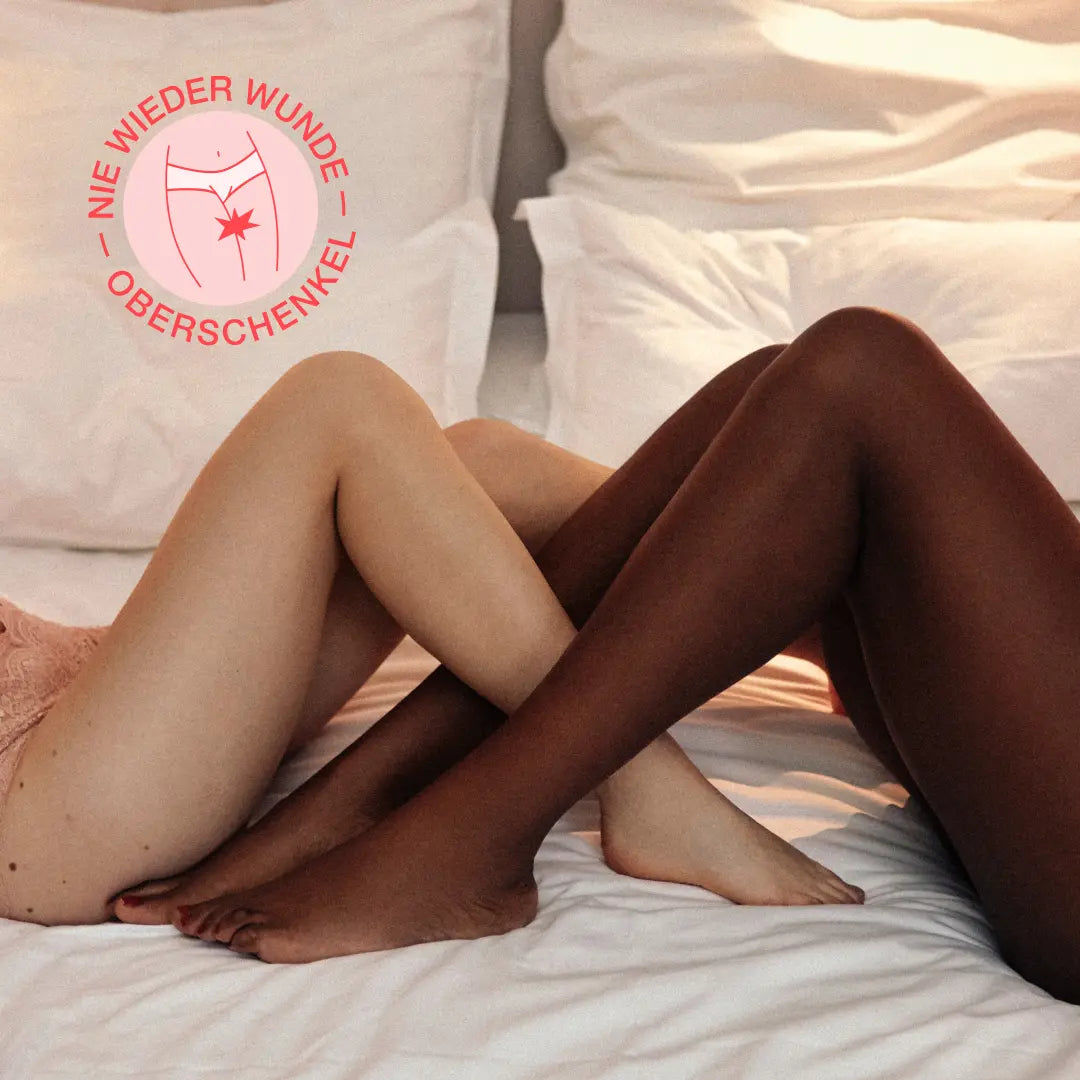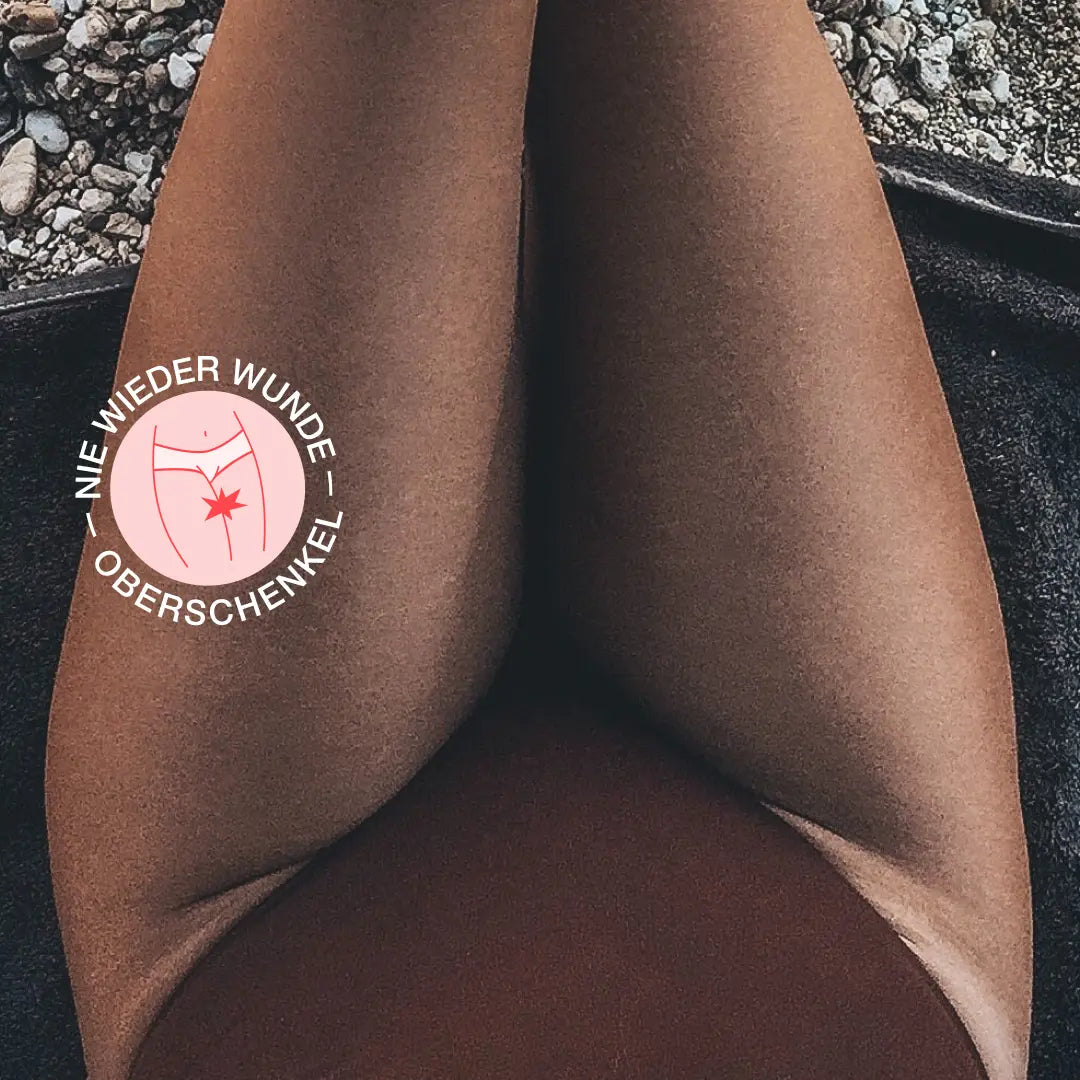 €26,00
Unit price
€37,14
per
100 ml
incl. VAT plus shipping costs
Hello Smoothie and Goodbye sore inner thighs, blistered feet, and painful bra marks. This skin protection gel forms a long-lasting, invisible cover film that protects you and your skin from friction and irritation since everyone has it and nobody talks about it!
Guaranteed to be smoother than your pick-up lines!
💯% natural ingredients, 0% silicone!
🐅 with tiger grass: antibacterial, calming and regenerative

🍋 with vitamin E: for increased skin resistance, counteracts inflammation
🌿 with jojoba oil: nourishing, protective and smoothing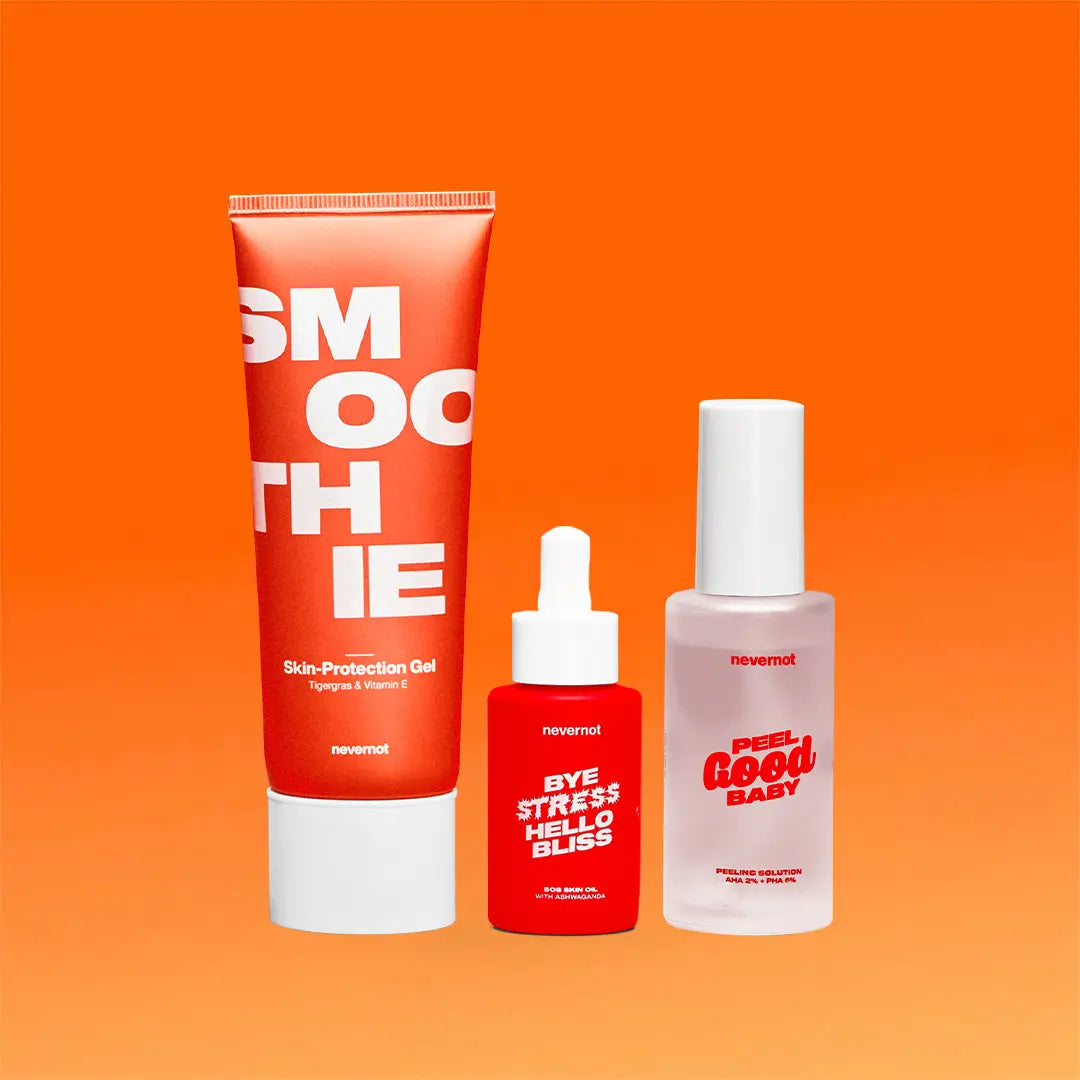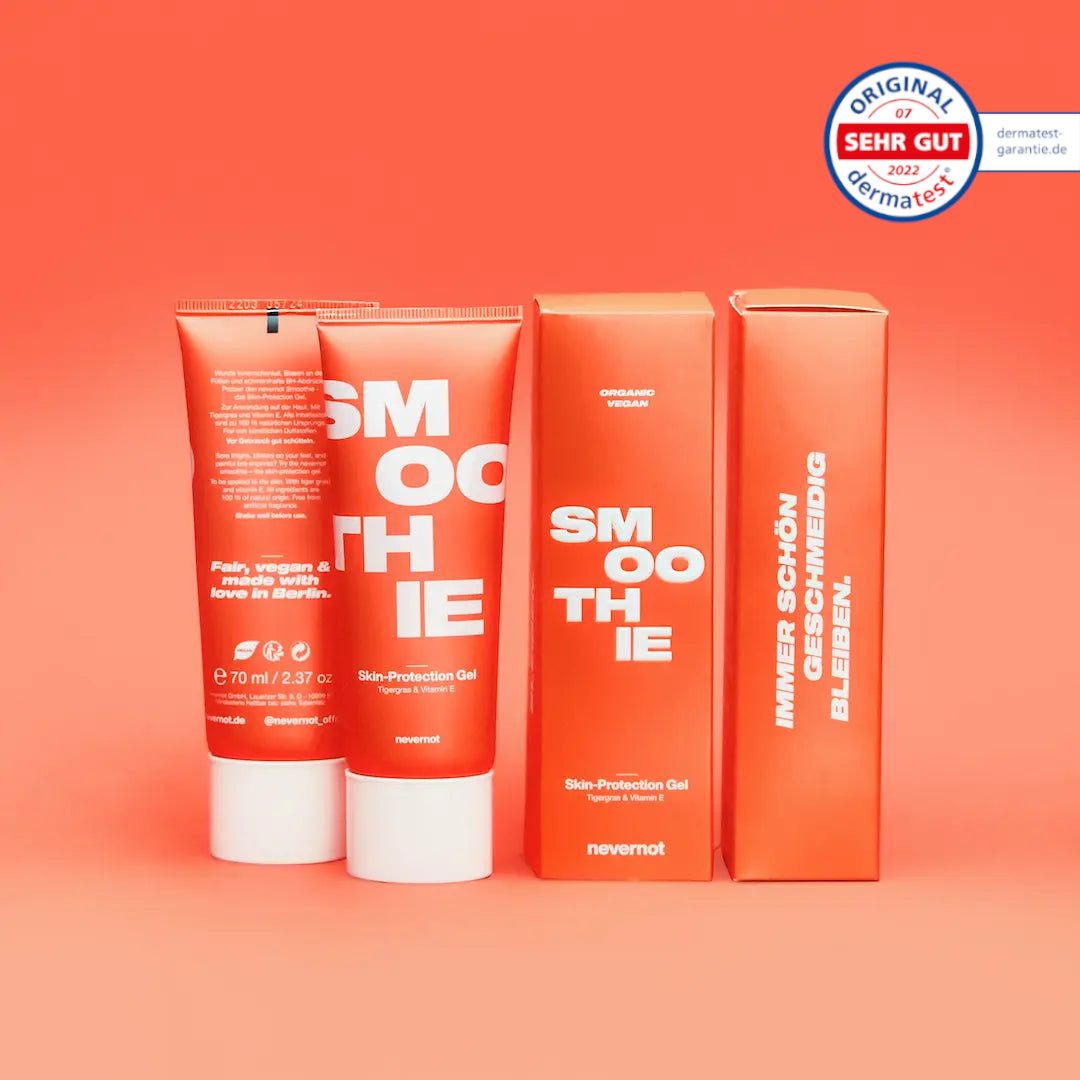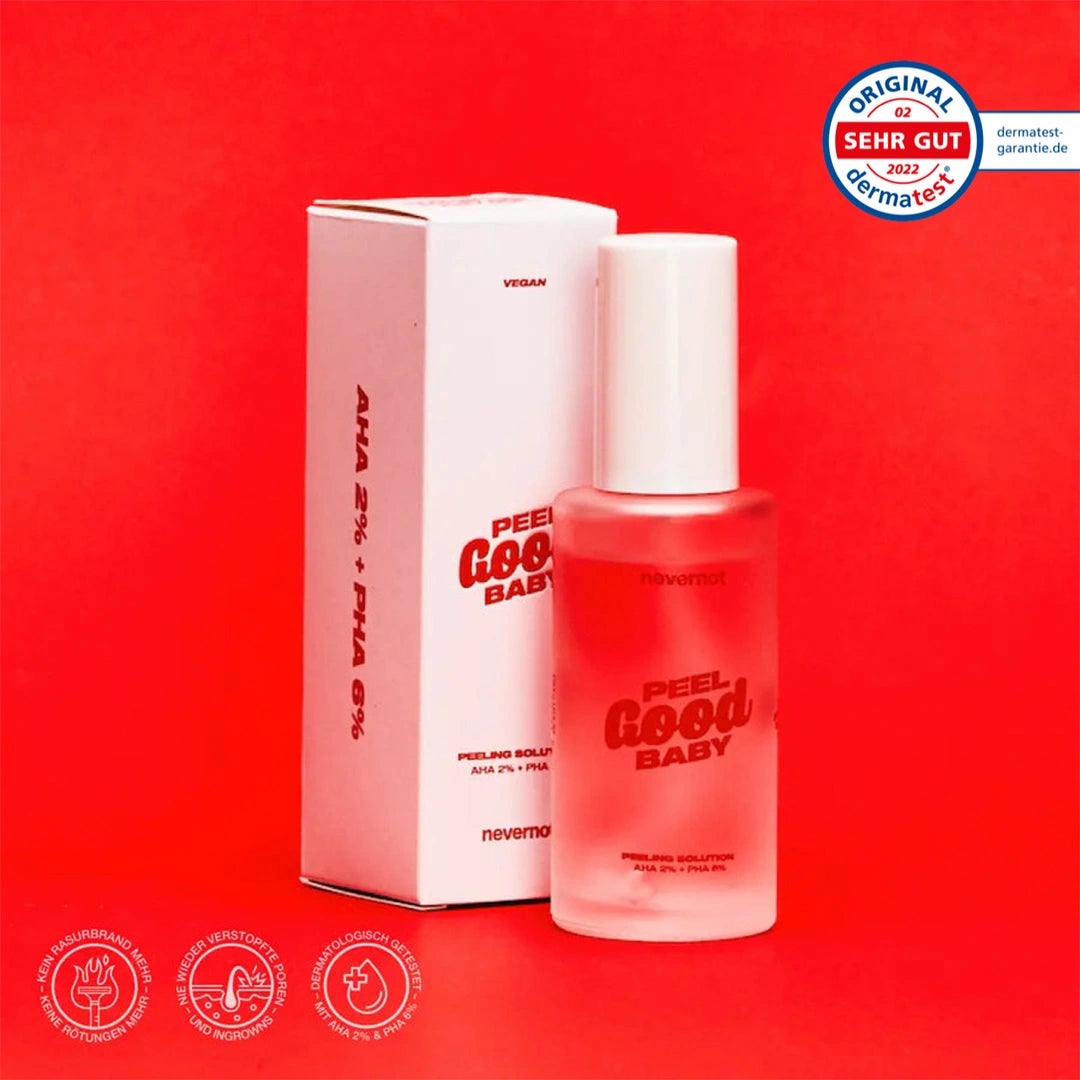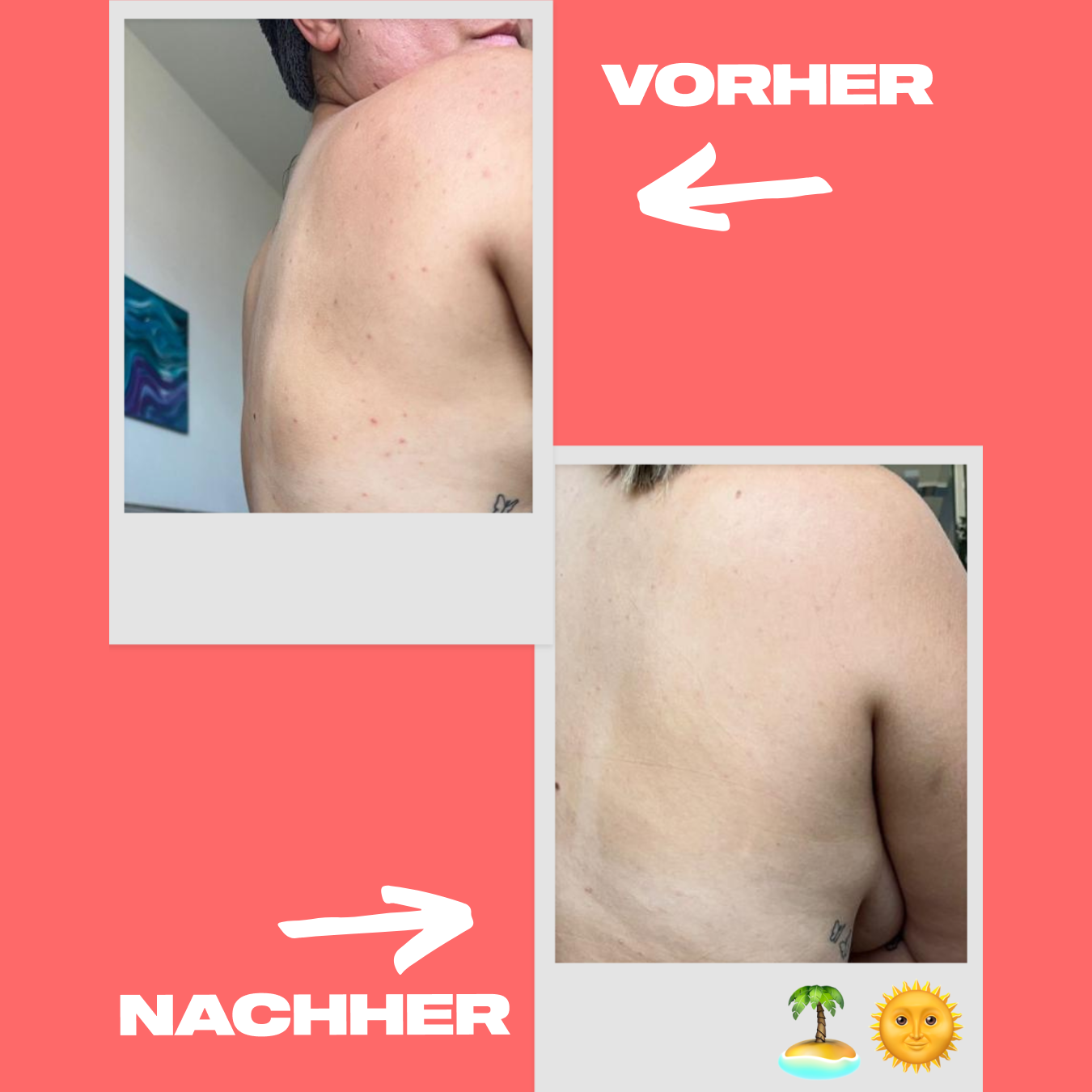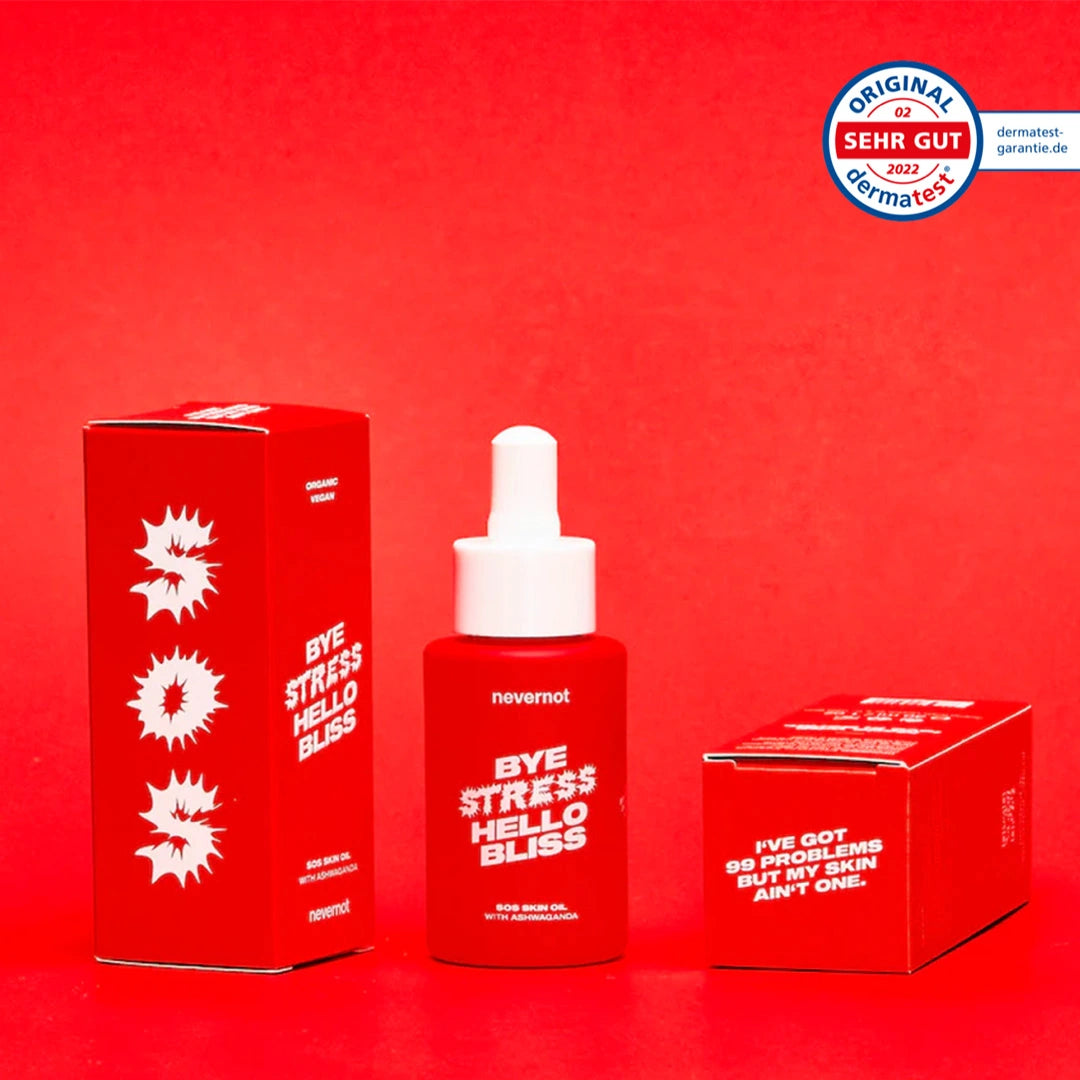 incl. VAT plus shipping costs
Save 24% on your absolute skincare favorites in a bundle!

🔥 SOS Skin Care Oil to fight razor burn and irritated, dry skin.
💦 Smoothie to combat friction and sore thighs.
✨ Peeling Solution against impurities and strawberry skin all over the body.
Smoothie:
- Tiger grass: Stimulates collagen formation, for better regeneration and wound healing of the skin. Counteracts scarring and stimulates cell growth.
- Jojoba oil: Anti-inflammatory, nourishing and relaxing. Antibacterial and anti-allergenic. Super for all skin types.
- Vitamin E
For more moisture and increased resistance of the skin. Anti-inflammatory, nourishing, and soothing.

OCTYLDODECYL OLEATE, OCTYLDODECYL STEAROYL STEARATE, BRASSICA CAMPESTRIS/ALEURITES FORDII OIL COPOLYMER, SIMMONDSIA CHINENSIS SEED OIL*, HELIANTHUS ANNUUS SEED OIL*, POLYHYDROXYSTEARIC ACID, OCTYLDODECANOL, TRIHYDROXYSTEARIN, HELIANTHUS ANNUUS HYBRID OIL*, LINOLEIC ACID, TOCOPHEROL, SALVIA TRILOBA LEAF EXTRACT*, CENTELLA ASIATICA EXTRACT*, PALMITIC ACID, STEARIC ACID, LINOLENIC ACID
*organic farming

Peeling Solution:
- With aloe vera: itch-reducing, cooling, anti-inflammatory and moisturizing.
- Licorice root extract: antioxidant, soothes skin irritations, reduces itching, and promotes wound healing, especially suitable for the care of inflamed and irritated skin
- Oat extract: has an anti-inflammatory, anti-irritant, and anti-itching effect, supports the skin's water-binding powers and soothes - especially suitable for sensitive skin
- Hyaluronic acid: moisture retaining and hydrating, improves wound healing

AQUA; GLUCONOLACTONE; GLYCERIN; PENTYLENE GLYCOL; CITRIC ACID; TARTARIC ACID; LACTIC ACID; GLYCYRRHIZA GLABRA ROOT EXTRACT; SODIUM HYALURONATE; AVENA SATIVA KERNEL EXTRACT; ALOE BARBADENSIS LEAF JUICE POWDER*; BENZYL ALCOHOL; SODIUM HYDROXIDE
*organic farming

SOS Skin Care Oil:
🫐 With Ashwagandha: Anti-oxidant, anti-bacterial and anti-inflammatory.
🍋 With vitamin E: For increased resistance of the skin, counteracts inflammation.
🌱 With aloe vera: Anti-itching, cooling, anti-inflammatory and moisturizing
🥥 With high-quality oils: almond oil, jojoba oil, and coconut oil

PRUNUS AMYGDALUS DULCIS OIL*; HELIANTHUS ANNUUS SEED OIL*; SIMMONDSIA CHINENSIS SEED OIL*; COCOS NUCIFERA OIL*; WITHANIA SOMNIFERA ROOT EXTRACT; BISABOLOL; SALVIA TRILOBA LEAF EXTRACT*; ALOE BARBADENSIS LEAF EXTRACT*; ROSMARINUS OFFICINALIS LEAF EXTRACT; TOCOPHEROL
*organic farming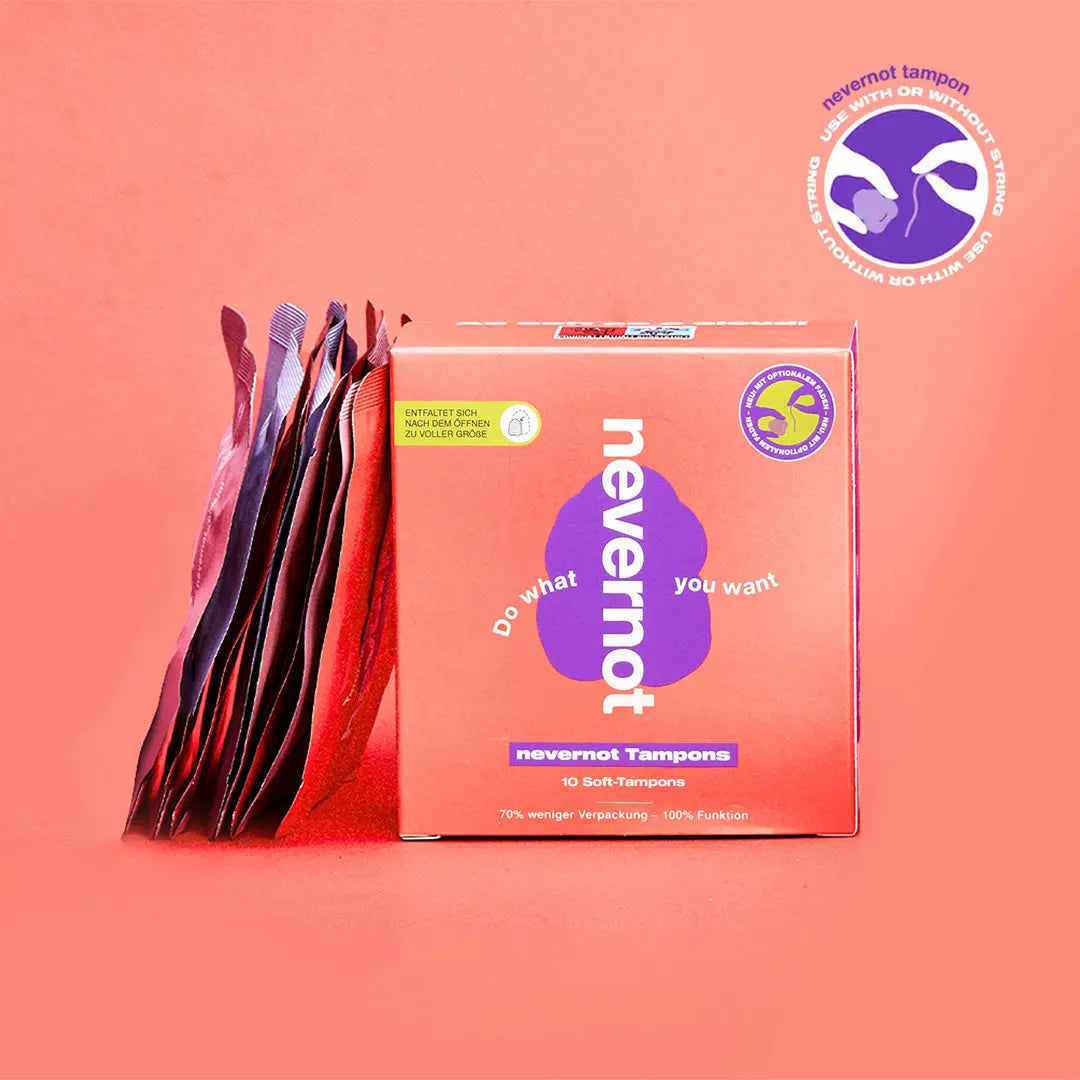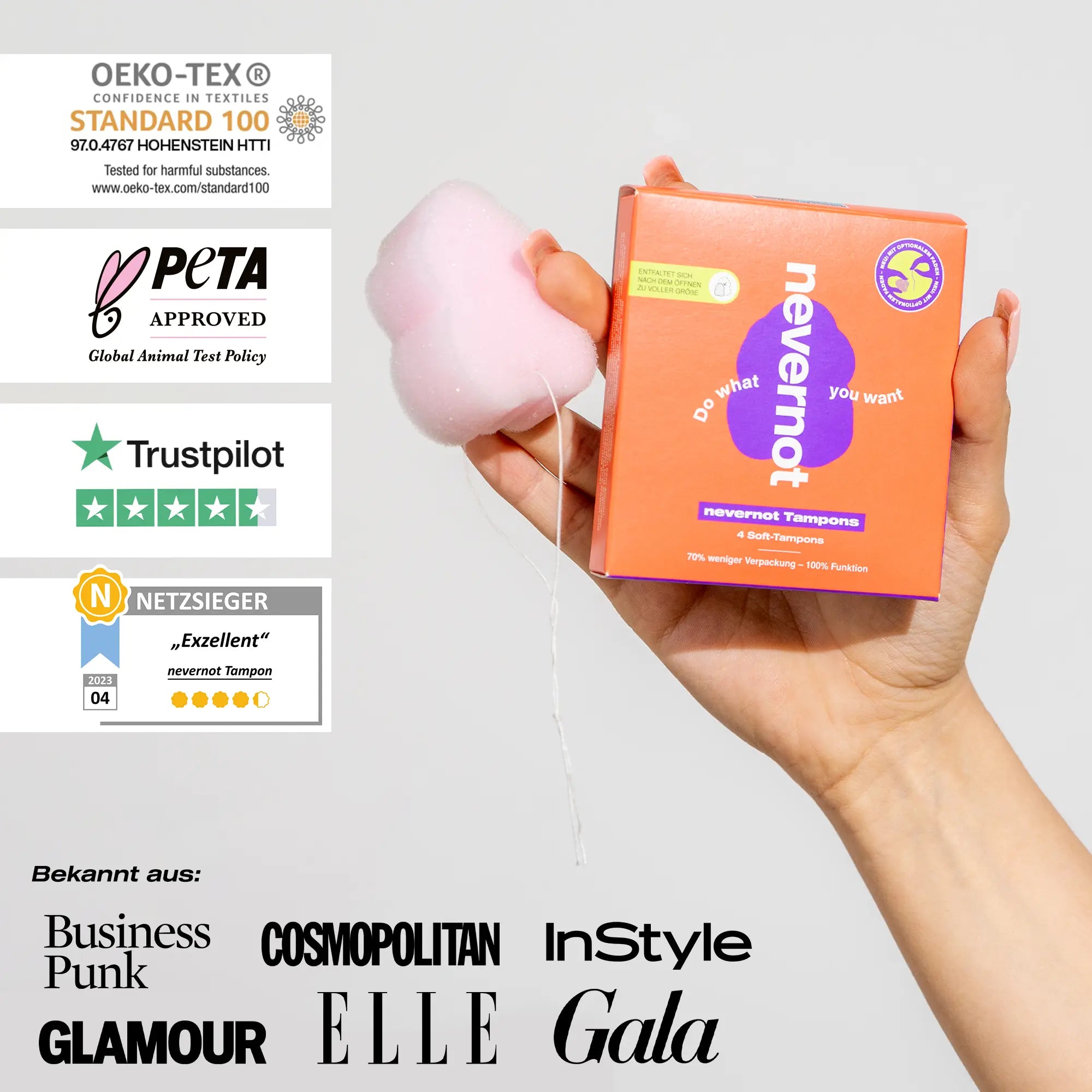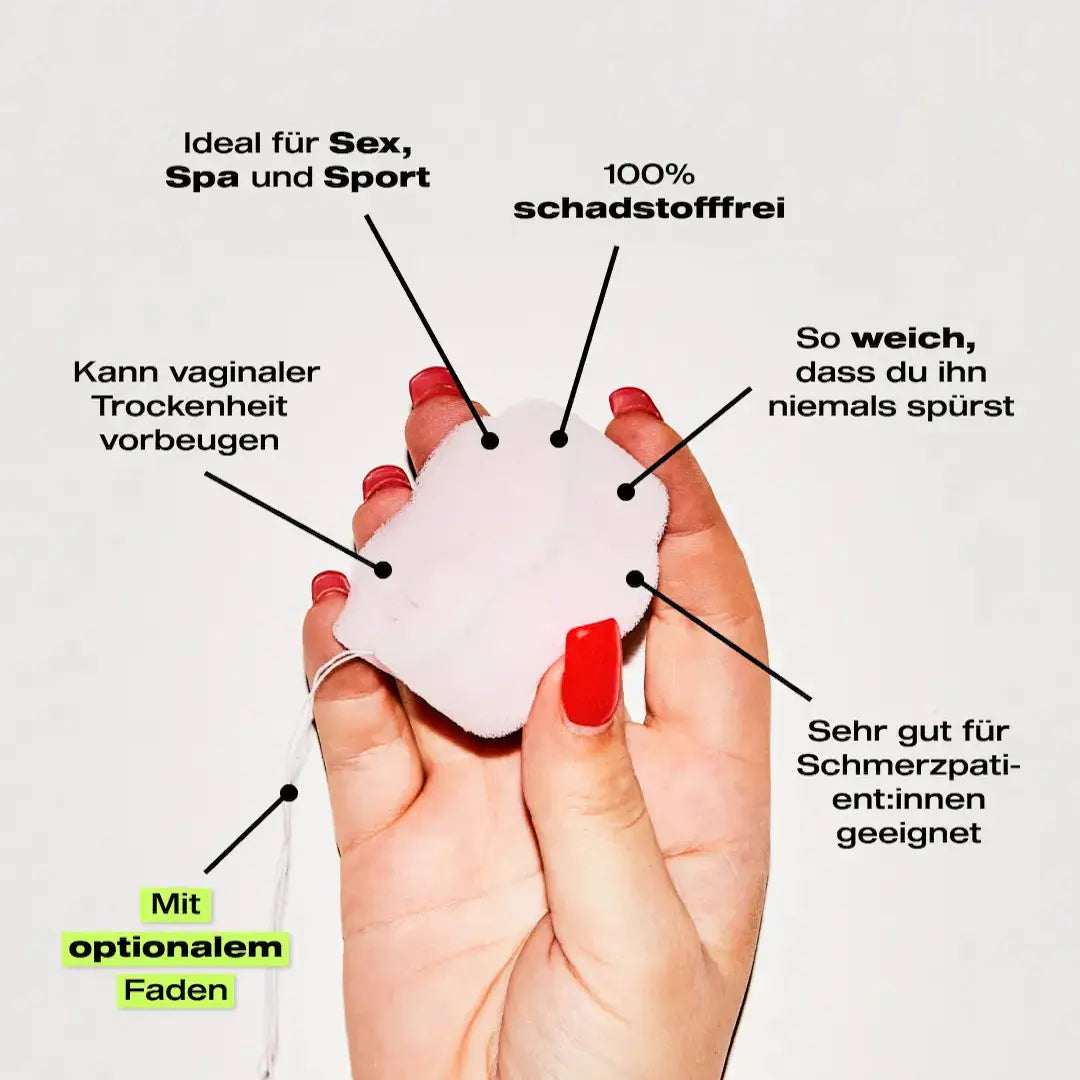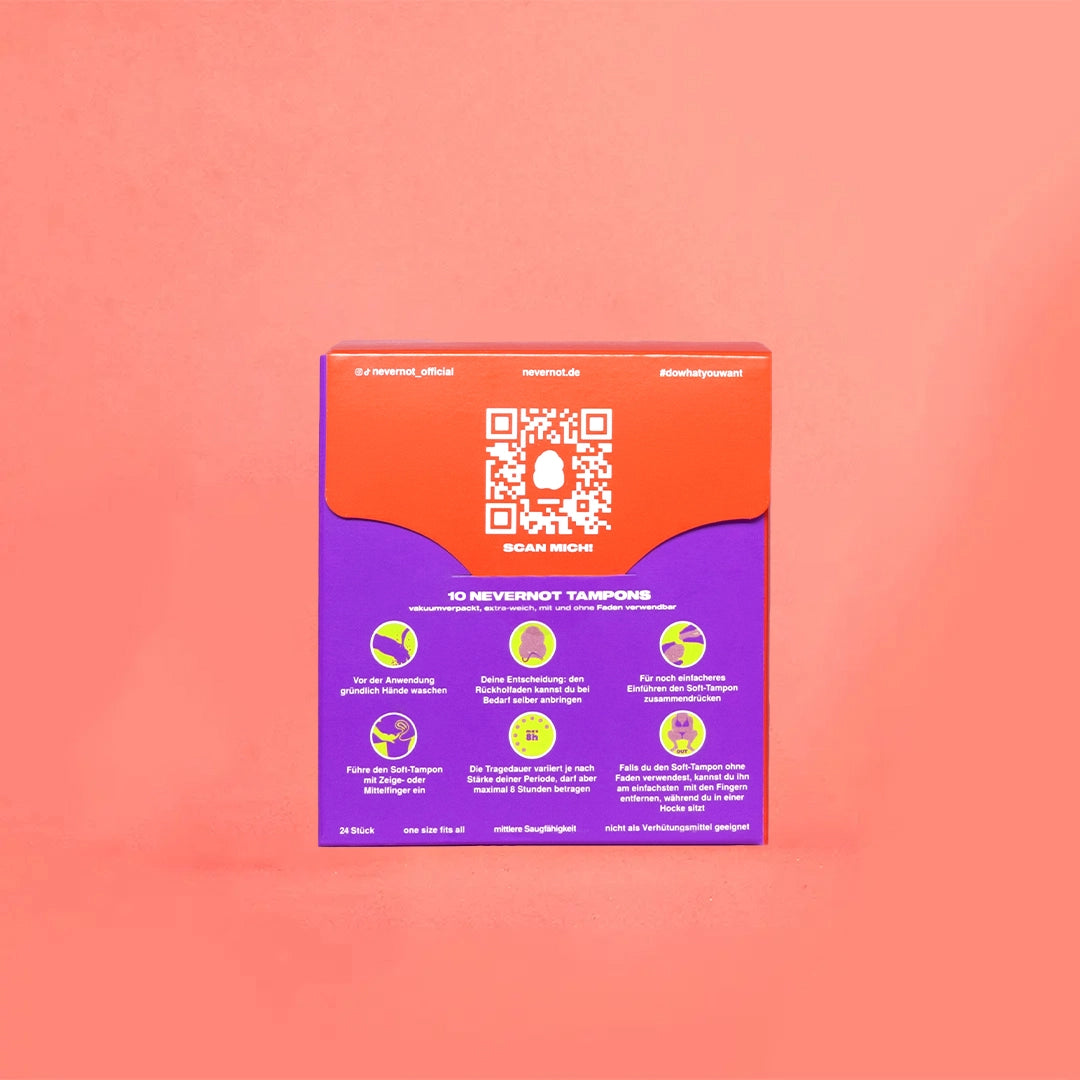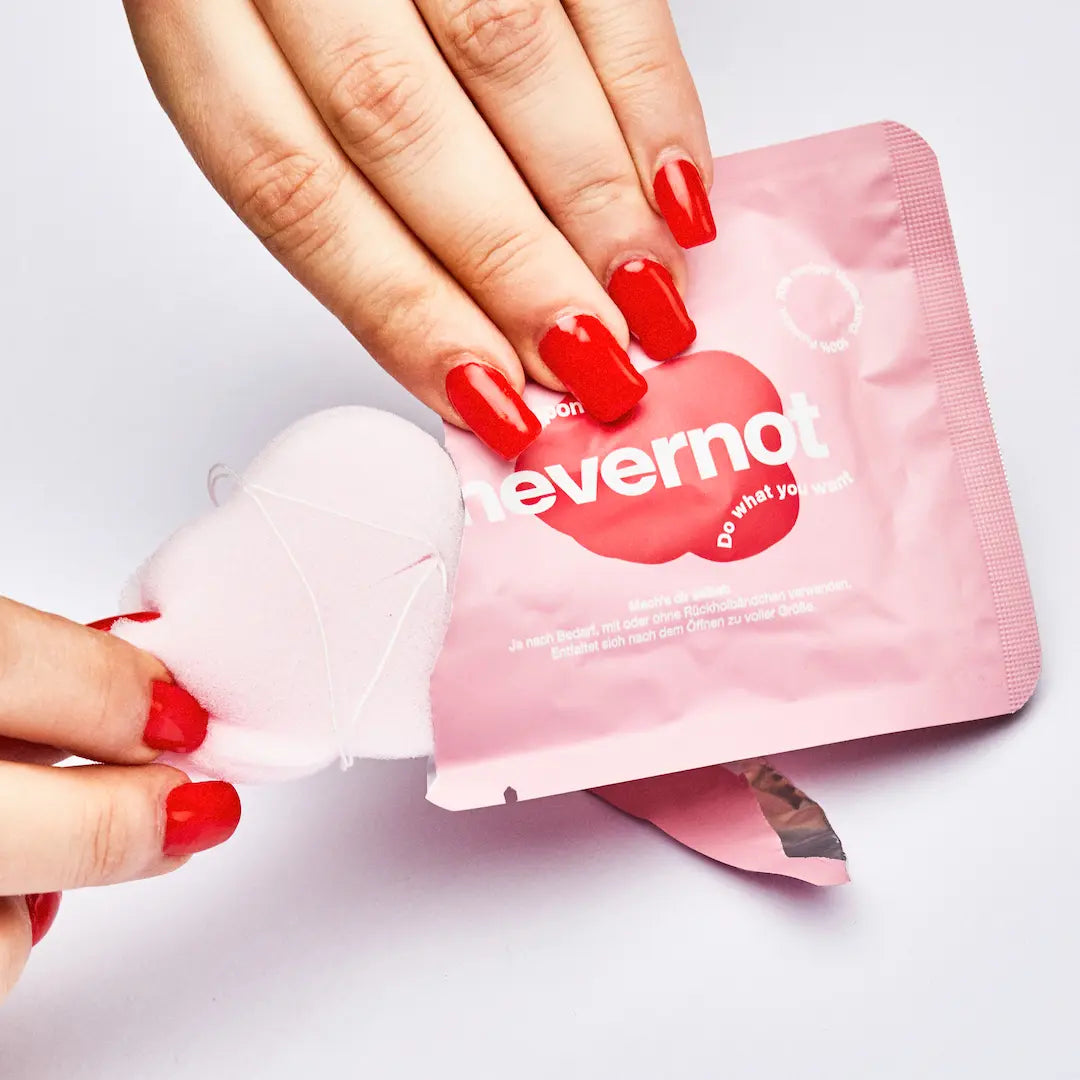 incl. VAT plus shipping costs
NEW: 2 Soft-Tampons extra!

The nevernot tampon - The world first
🔥 Period sex? The sheets stay clean!
💕 Very well suited for pain patients and athletes: You never feel it
🧶 The first soft-tampon with optional thread
🧡 Thanks to vacuuming it fits in every pocket or purse
☁️ Made of super soft foam, 100% free of pollutants
Nur für kurze Zeit
🔥 30% sparen 🔥 Code: ZUFRIEDEN30