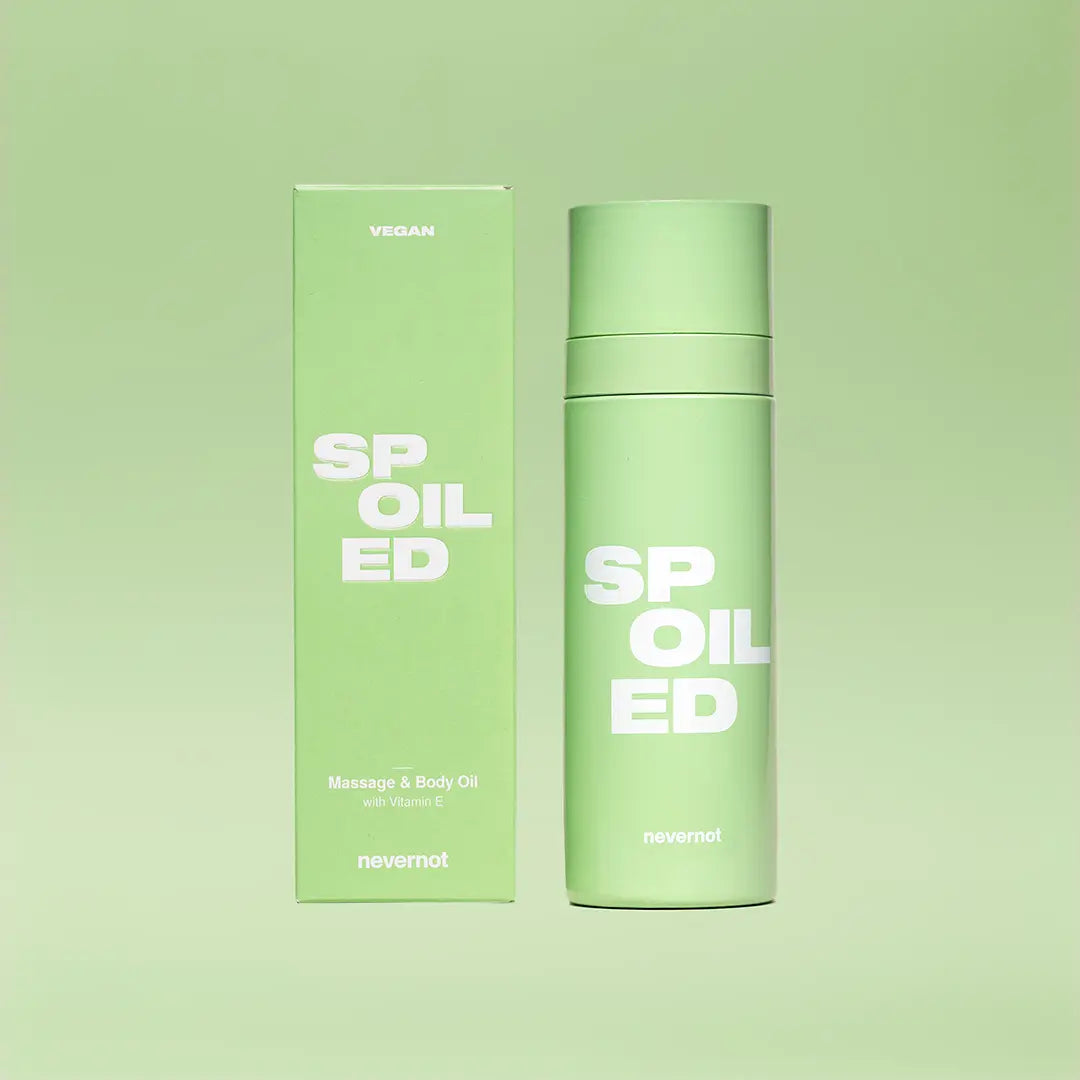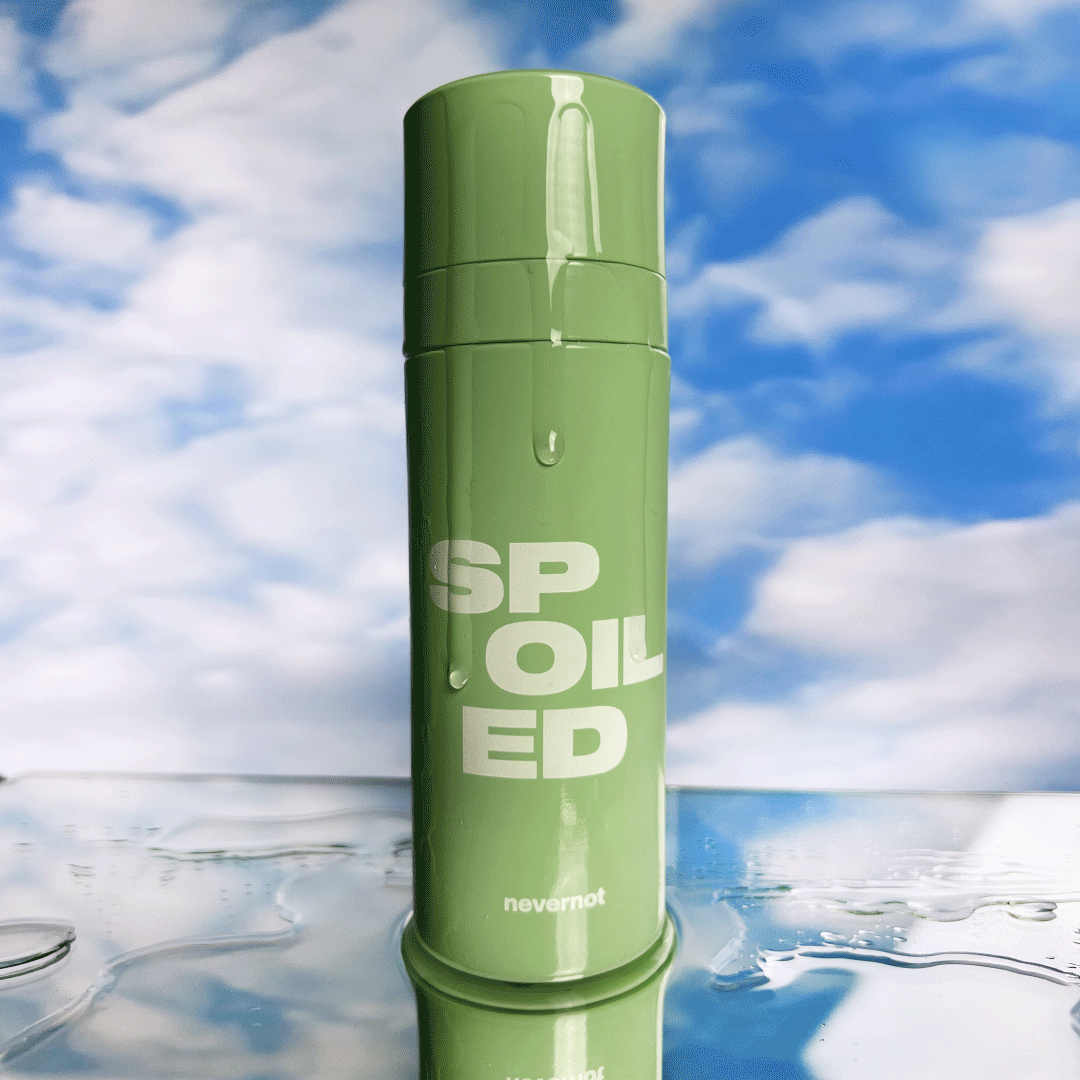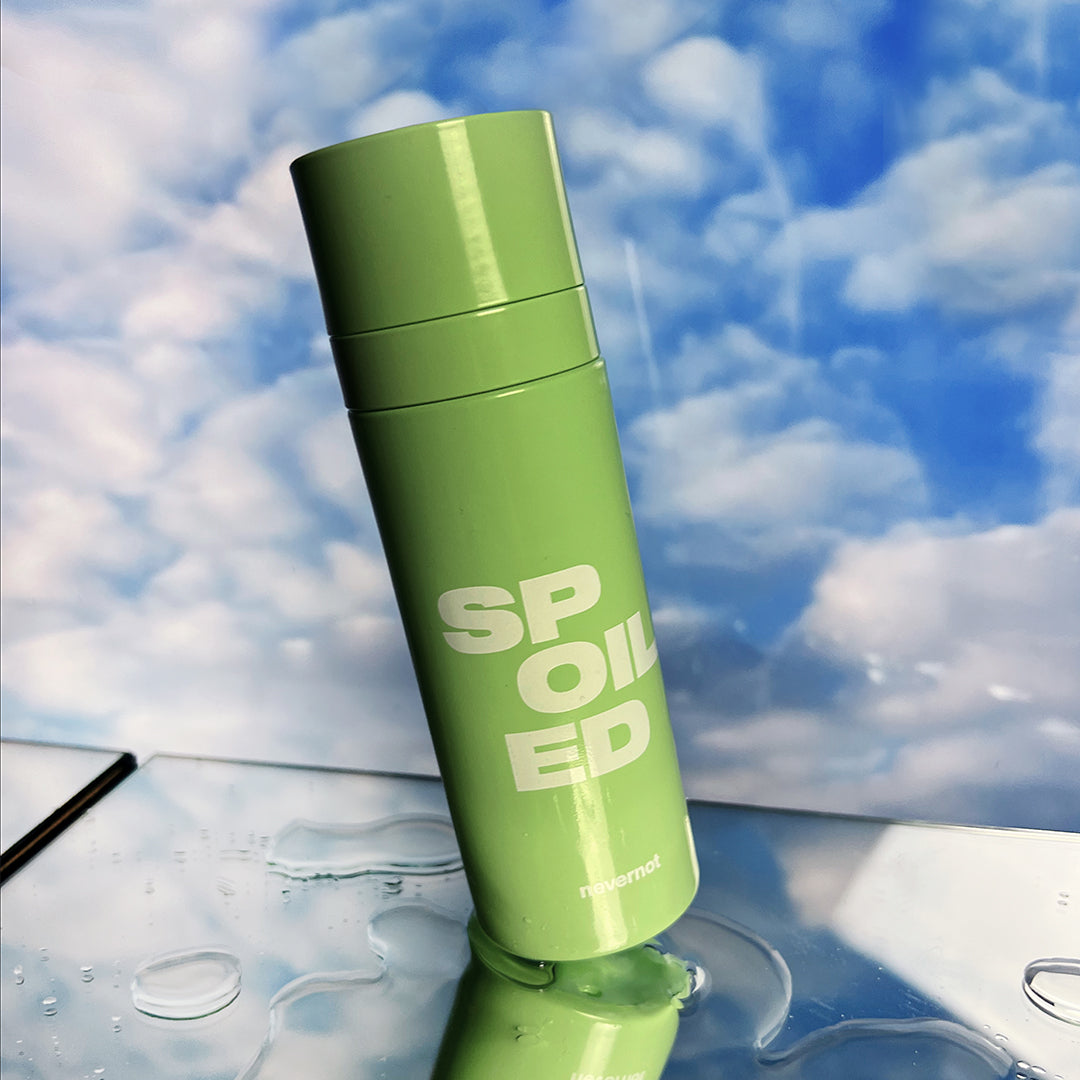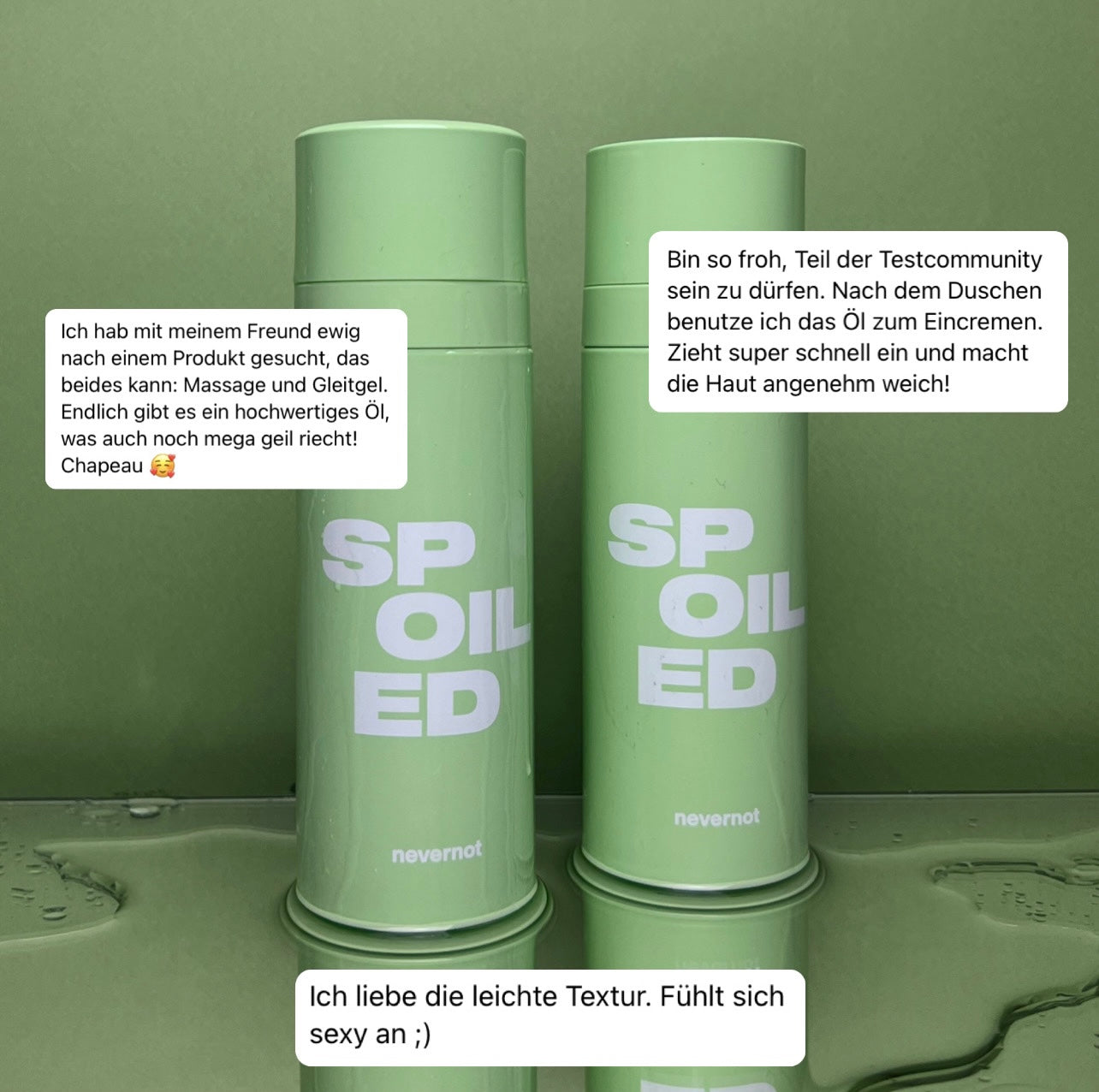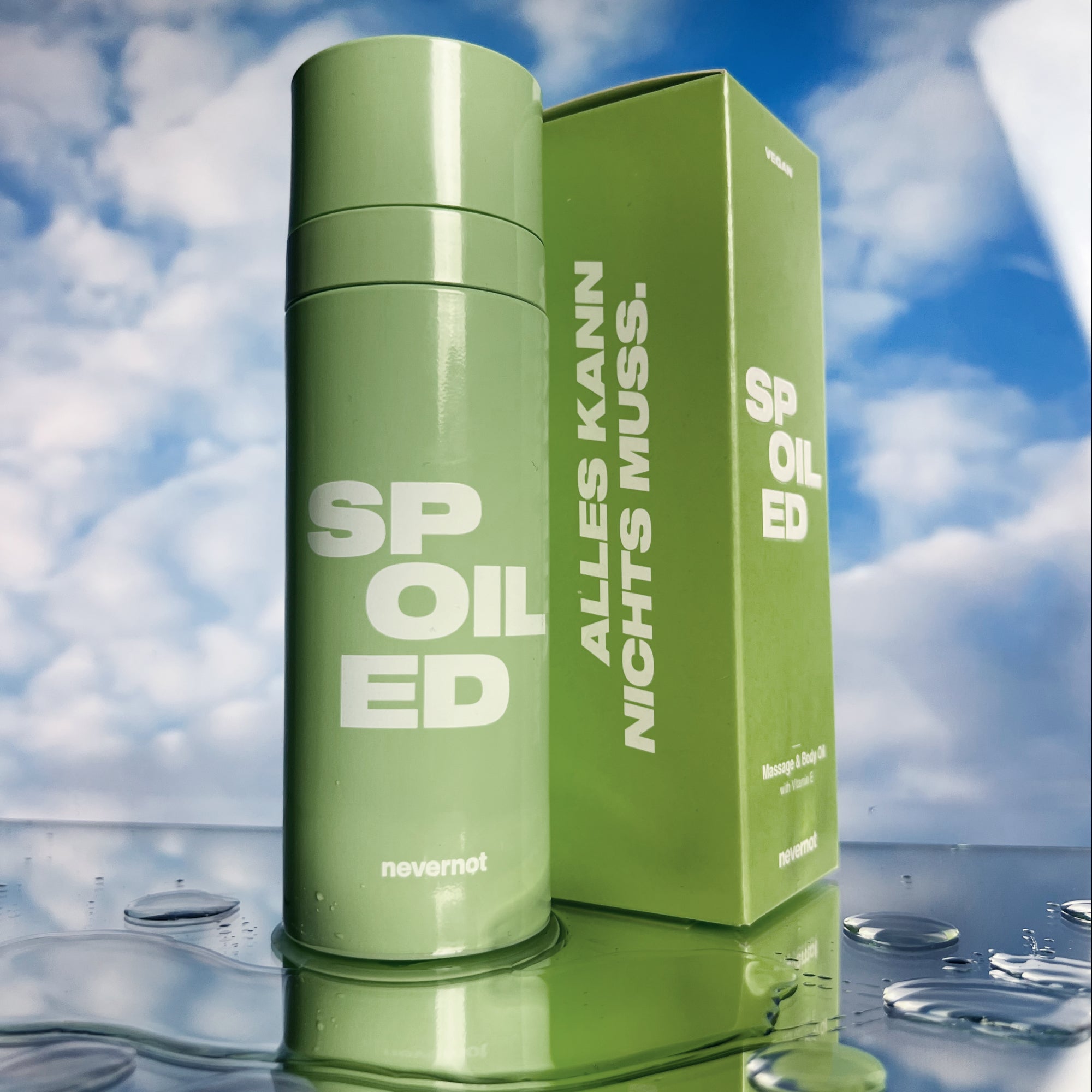 €29,50
Unit price
€29,50
per
100 ml
incl. VAT plus shipping costs
The first body- and massage oil that's usable as a lubricant.
While lubes are often too sticky for a massage, massage- and body oils can usually not be used in the intimate area or even for sex. As it can easily lead to irritation. That's why we simply developed SPOILED ourselves.
💫 Auch für den Intimbereich geeignet
🦢 Super sensitiv und sanft
🐭 Ohne Tierversuche
💚 Vegan und nachhaltig hergestellt
🌱 99 % natürliche Inhaltsstoffe
⚕️ Dermatologisch getestet
🇪🇺 Fair in den Niederlanden produziert
💦 Besonders ergiebig
🍸 Im hochwertigen Glasflakon
🪵 Mit holzig-warmem Geruch
🤝 Super einfache Dosierung durch Pumpspender
🍋 Mit Vitamin E: fördert die Zellneubildung der Haut, schützt vor Zellschäden, verbessert Hautfeuchtigkeit und fördert Regeneration
💧 Mit Sojaöl: zellregenerierend und super reichhaltig
🌻 Mit Sonnenblumenöl: antioxidativ und entzündungshemmend – ideal als Massageöl

Glycine Soja Oil, Helianthus Annuus Seed Oil, Aroma, Tocopherol – 99 % natürliche Inhaltsstoffe

100 ml
Kann ich Spoiled mit Toys verwenden?Ja, du kannst das Spoiled Massage- und Körperöl mit diversen Arten von Toys verwenden – auch mit Silikon-Toys. Kann ich Spoiled mit Kondomen verwenden?Jain, da das Massage- und Körperöl Spoiled Öl-basiert ist, kann es nicht mit Latex-Kondomen verwendet werden. Diese können rissig und so durchlässig werden.
Deckel abnehmen, ein bis drei Pumpstöße, je nach Anwendungsbereich, in die Hand geben und das Öl auf die gewünschte Stelle auftragen. Nun kannst du loslegen.

Achtung: Nicht geeignet für die Verwendung mit Latex-Kondomen.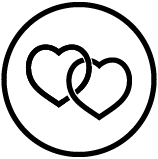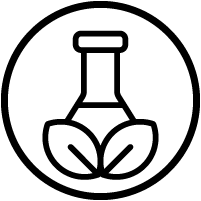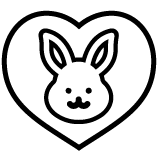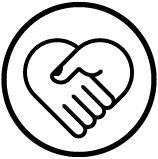 2IN1
99% NATÜRLICH
TIERVERSUCHSFREI
FAIR PRODUZIERT
Massageöl trifft Körperpflege
Nur das Beste für deine Haut
Months of
product development
...are behind us! As always, we listened to you and set the labs ablaze. The result is the first body and massage oil that also works as a lubricant.
"We couldn't find any high-quality product on the market that could be used for a massage as well as for se+. Therefore, without further ado, we developed it ourselves! The result is SPOILED. The perfect oil for all occasions. True to the motto: Anything goes."
Only the best for your skin!
auf unsere gesamte
Skincare Kollektion
It's a Match:
perfektioniere entspannung mit palo santo
Palo Santo wird seit Ewigkeiten dazu genutzt, Fokus und Gleichgewicht zwischen Körper, Geist und Seele zu verbessern. Auch als "Heiliges Holz" bekannt, gilt das Ritual des Entzündens eines Palo Santo als spirituell reinigend und energetisch entgiftend.
Our test community's feedback
Ich hab mit meinem Freund ewig nach einem Produkt gesucht, das beides kann: Massage und Gleitgel. Endlich gibt es ein hochwertiges Öl, was auch noch mega geil riecht! Chapeau 🥰
Bin so froh, Teil der Testcommunity sein zu dürfen. Nach dem Duschen benutze ich das Öl zum Eincremen. Zieht super schnell ein und macht die Haut angenehm weich!
Perfekt, um meine Freundin mit einer Massage zu verwöhnen. Wir lieben den feinen Duft und die ultra hochwertige, schwere Glasflasche.
I love the light texture. Feels sexy ;)
Ich habe ziemlich empfindliche Haut, vor allem im Intimbereich. Bekomme immer gereizte Stellen von Massageöl, aber Spoiled vertrage ich super. Jetzt benutze ich es für alles! Ich lieb's ❤️
Noch mehr
Bundles entdecken